Posted by: Batman722 Jul 31, 2008 - 12:38 AM
FRONT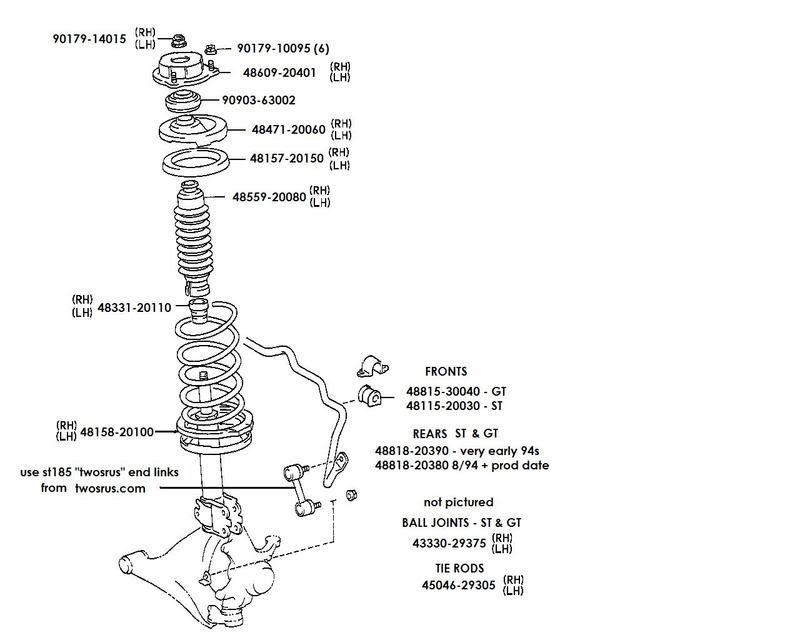 REAR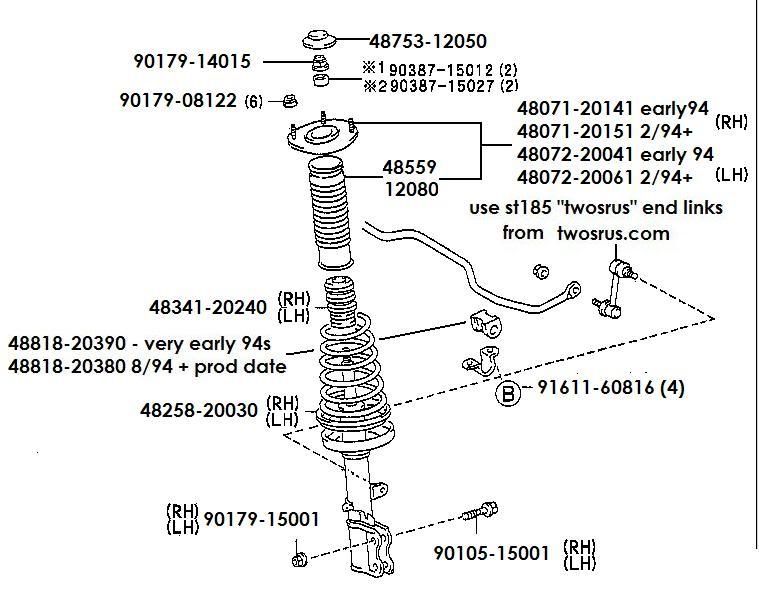 notes
1. some part #s are superseded (updated) but if you give any of these to a dealer they'll be able to give you the updated #.
2. it's always best to give your VIN to the dealer when ordering parts, they will insure you get the correct part per your production date.
3. these #s are for USDM ONLY. Some #s are different for Canadan Celicas.

any questions ? post em up.

Posted by: snapshotgt Jul 31, 2008 - 2:17 PM
GREAT post Dustin. Added to the stickies.

Posted by: airfron Aug 1, 2008 - 7:26 PM
been looking for this for a while thanks