Posted by: Ghost051 May 7, 2019 - 12:03 AM
Hi guys so i replaced all my struts with some Megan Racing coil overs and everything was fine for about 2 months but now after taking the rims off and putting them back on a couple times last time i did it now the rear drivers side strut is making a knocking/clanking noise almost like a popping sound like metal clipping something at the top of the strut. ive taken it apart and yanked on everything seems solid still and dont see any cracks in frame or anything but i feel like that is what is making the sound is my frame at the top of the strut tower is were it sounds like its coming from. the strut mount is still solid and also all the bushings seem solid too i have no clue what it could be. all i could think of is the suspension is super stiff like i feel every bump in the road even on the lowest dampening setting so maybe it being so stiff its making the frame flex? also i put on some spacers with converted bolt pattern to fit my bigger rims but again i made sure everything is solid wheel baring is fine... maybe something to do with the new strut mounts being flat metal to metal with the frame? thinking about buying a strut tower brace bar might help? replacing all the bushing? or also maybe the sway bar? i read somewhere that the sway bar would hit the frame but also read that they fixed that in later models mine is a 99 GT. again all the bushings seem solid still and feel like i would just be wasting my time/money replacing them. also i have the stock strut bar brace in the front and they are fine but no brace on the back. just looking for some input if anyone has an idea of what it is most likely and feel free to ask questions. if you want to see there are pics on my profile for the 99 hatchback GT.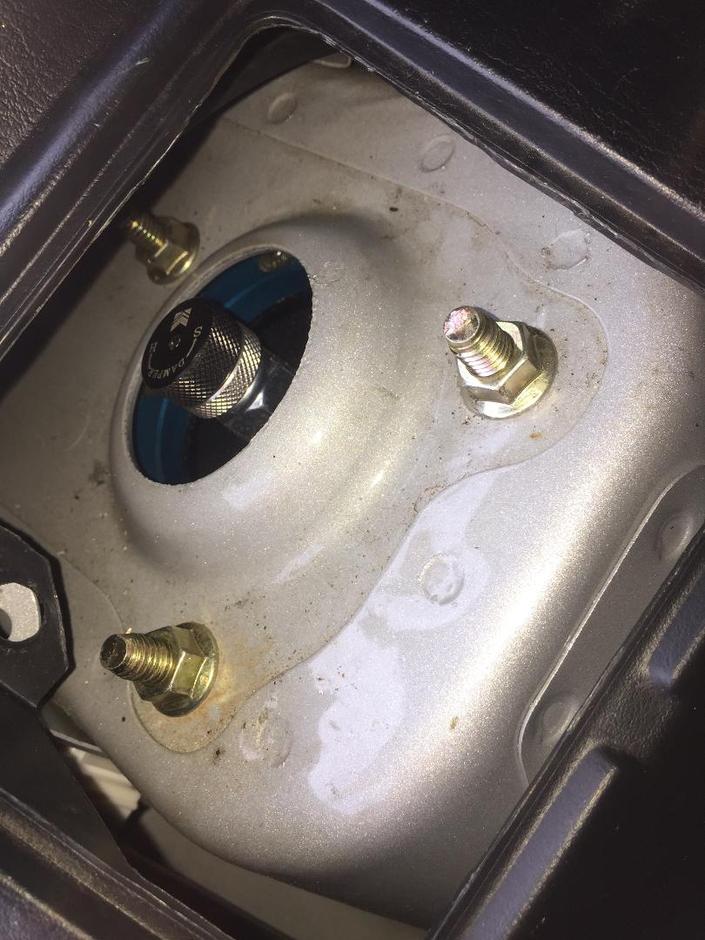 Posted by: Ghost051 May 8, 2019 - 4:44 PM
okay so i figured out what the problem was and i feel stupid for even posting this now lol... so the problem is the cheap sway bar end links i put on are so garbage the rubber is already cracking and the bolt hole on the strut has play in it so every time the bolt moves it clanks and echoes up the strut making it sound like its coming from the top -_- if anyone has some good recommendations on sway bar end links that fit the stock sway bar let me know.