a while back, i contaced a guy that sells motor mount inserts on mr2oc, about making some for our 6th gens. i figured it would be a great upgrade for anyone who has a gt or a swap. i got the first set of inserts a few weeks ago and instaled them this past weekend. they fit great and a nice upgrade over the stock mounts. you notice a lot more throttle response, smoother clutch engagement, as well as shifting, and you feel more connected with the engine. it should also greatly reduce wheel hop and help with traction becuase the motor wont rock back and forth as much as it does with the stock mounts. the other cool thing is that they insert over your existing mounts, so if for some reason you ever want to take them out, you can.
here is a pic of them installed on my car.
REAR MOUNT
FRONT MOUNT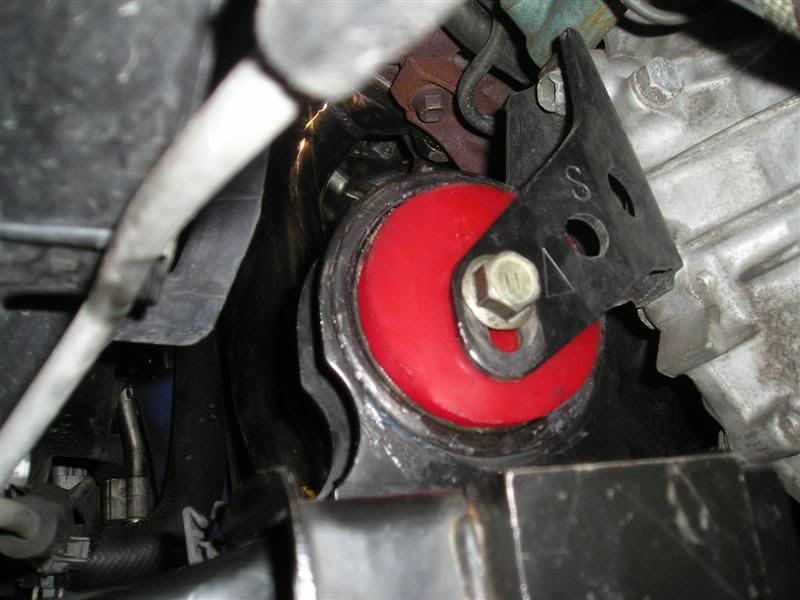 finally... here is a pic of the rear motor mount that i filled myself about 1yr ago. it worked well at first, but as you can see it didnt last long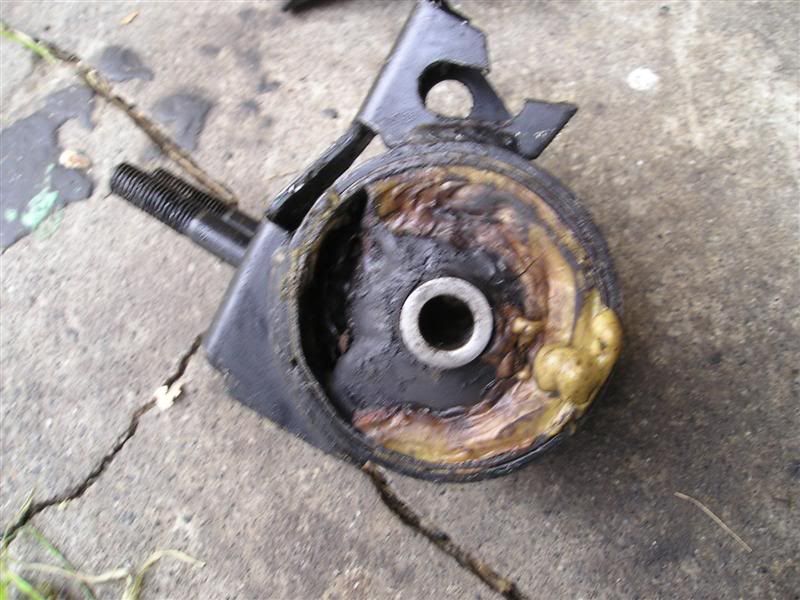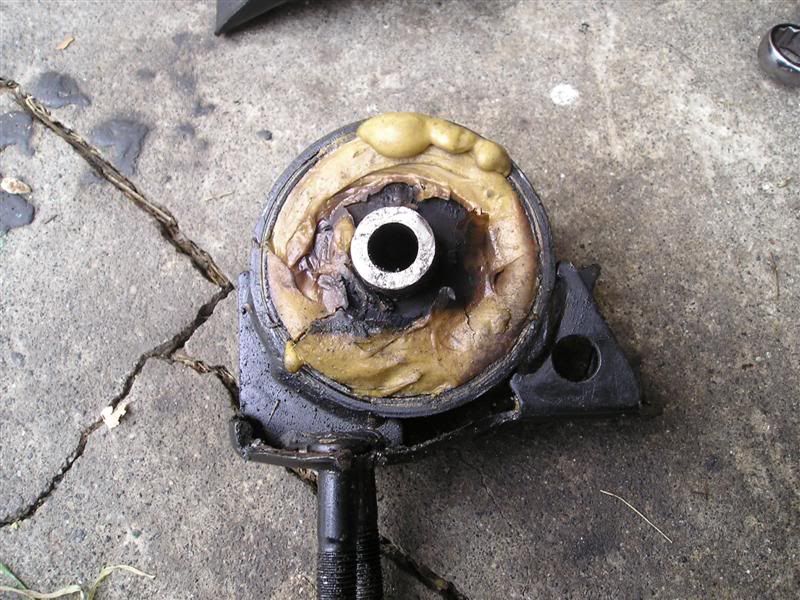 last but not least, there is a really awesome Video review that an mr2 ower made about the mounts. i have to say that i pretty much agree with everything he said about them in the video. the install is a little bit different on our car then the mr2, but anyone with some basic tools can do the job. took me about 1-2hrs to do the whole thing.
direct link to the video:
http://www.lovehorsepower.com/Videos/MR2/M...nserts_NTSC.wmv
link to the website that did the review:
http://www.lovehorsepower.com/MR2_Docs/MotorMounts.htm
link to the site/person that made these and will be selling them. all sales questions should be emailed to kirk:
http://home.comcast.net/~kirkosaurus2/MR2_...ne_inserts.html