I usually pickup a copy of Redline magazine and Fast Car every month because i like how europeans tune their cars. Any ways, i went to the local book store where i get the issues, but Fast Car wasnt in yet, so i picked up Redline. Check out the cover....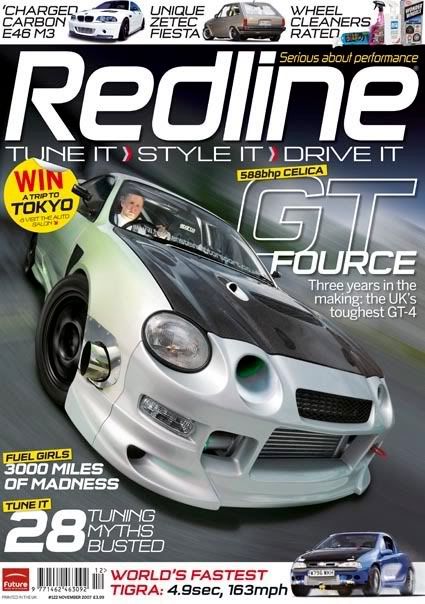 This guys got apparently the fastest street legal GT4 in the UK. Its completely gutted and kinda custom too. I would scan the article, but my scanners broken, so i took some pics instead.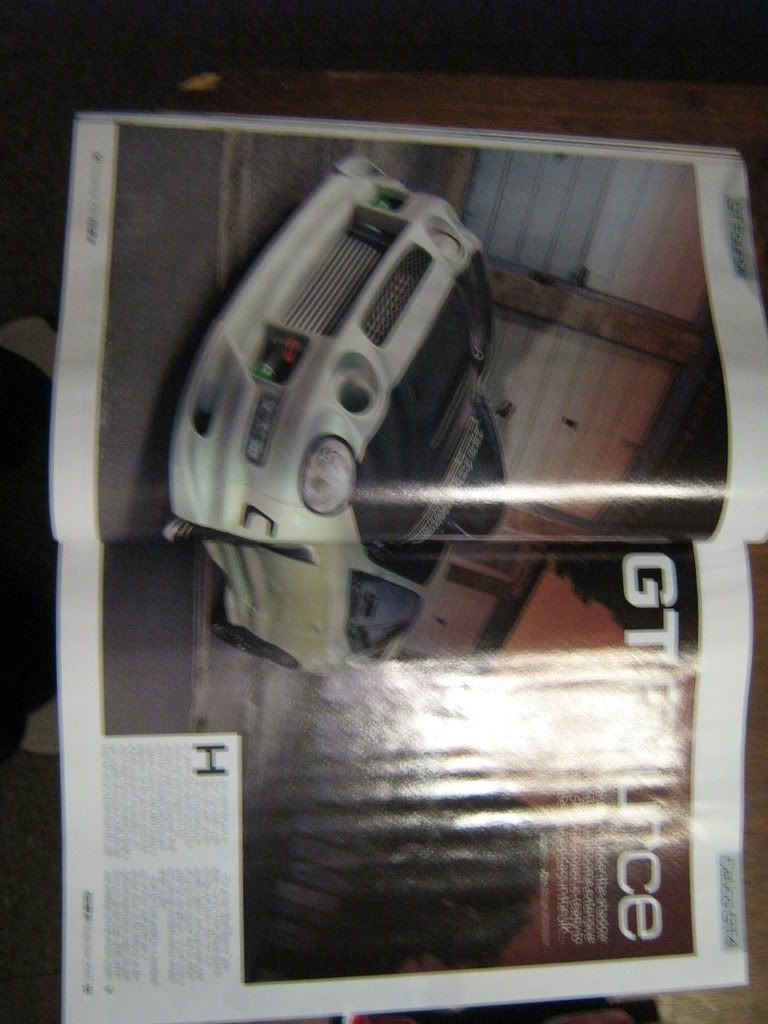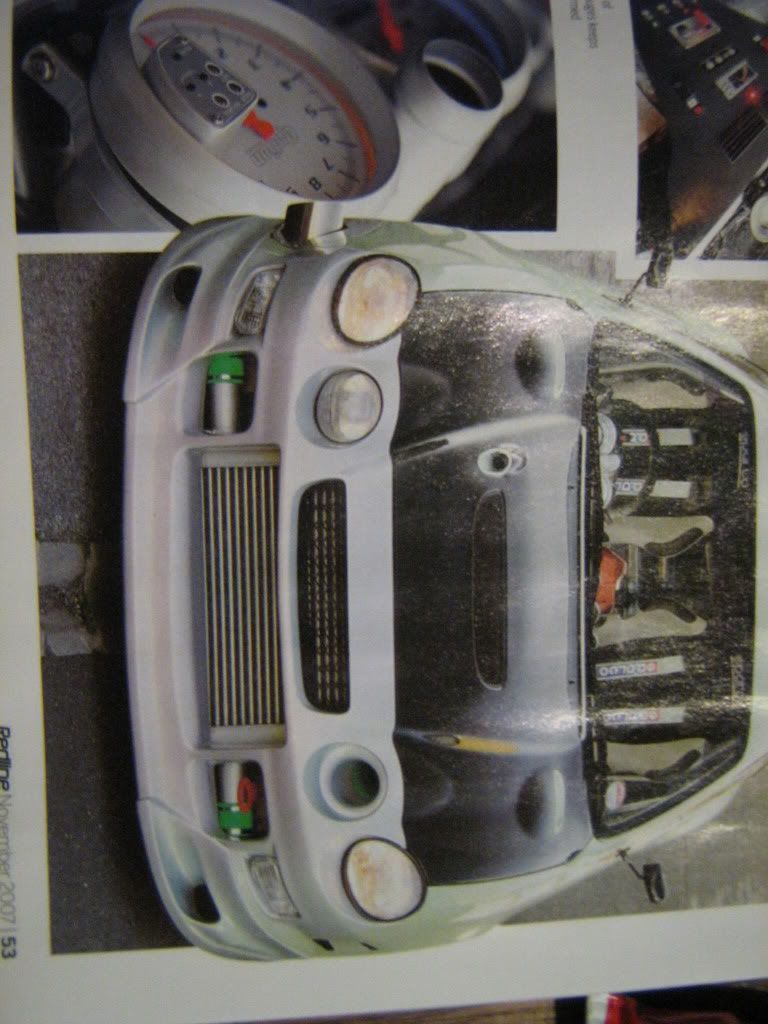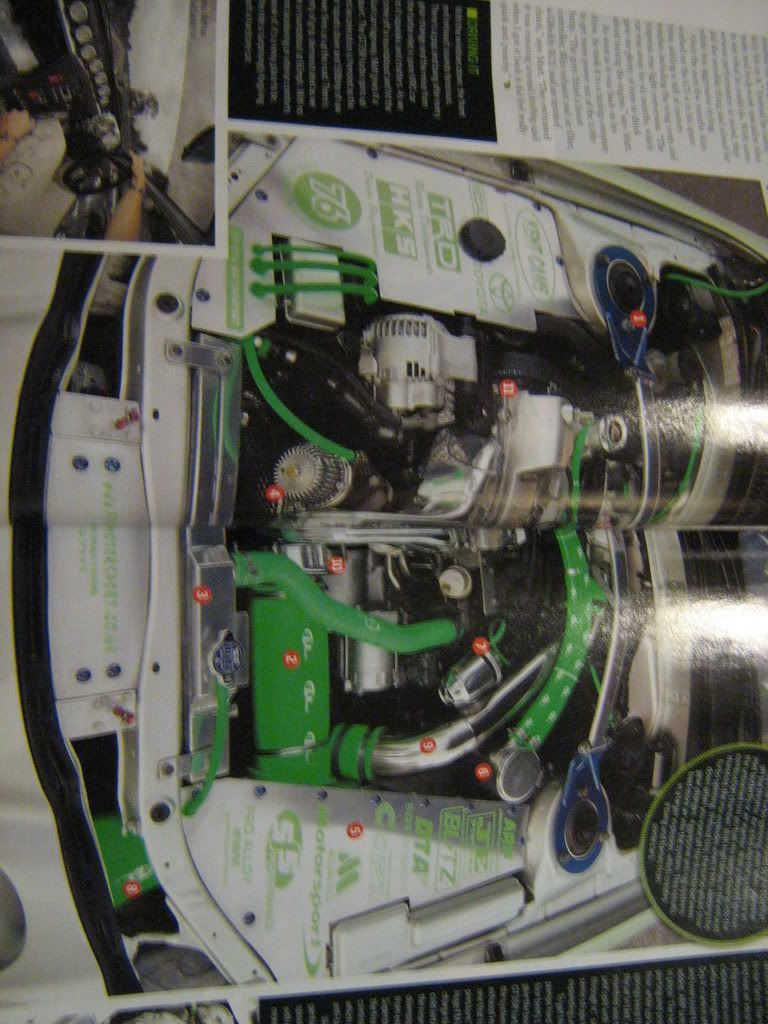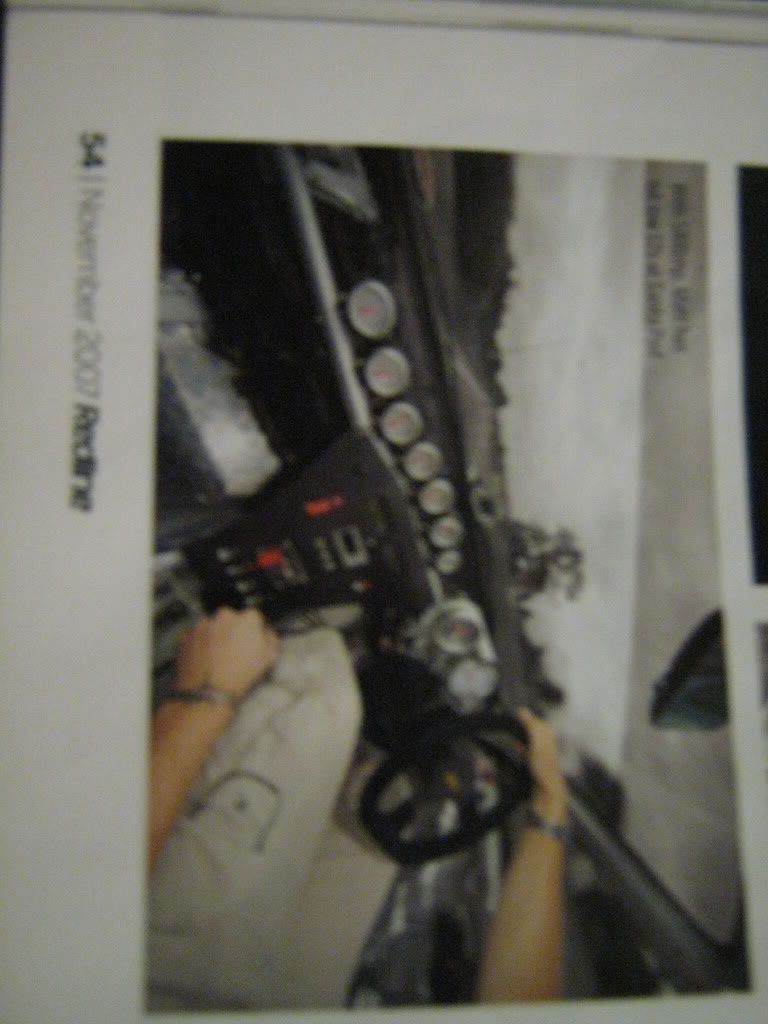 he put in a set of Imprezza altezza style tails in instead of maybe going with a set of afterburners or JDM tails.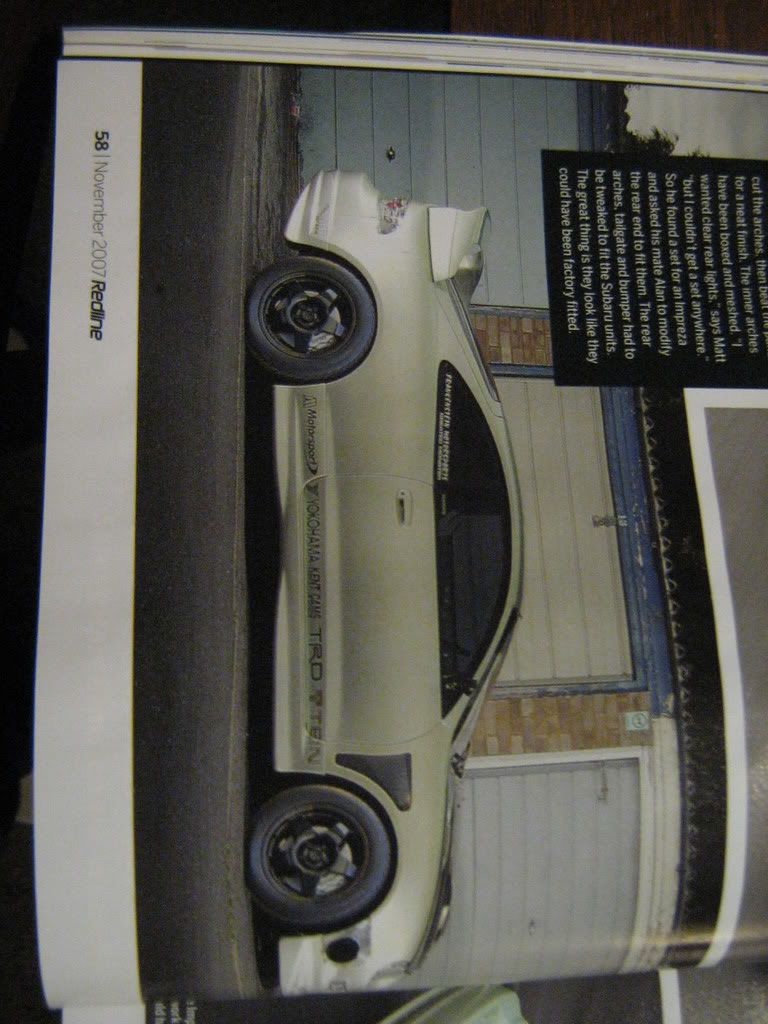 hes got a front exit exhaust too, but i donno what the point of the big section of the fender missing is.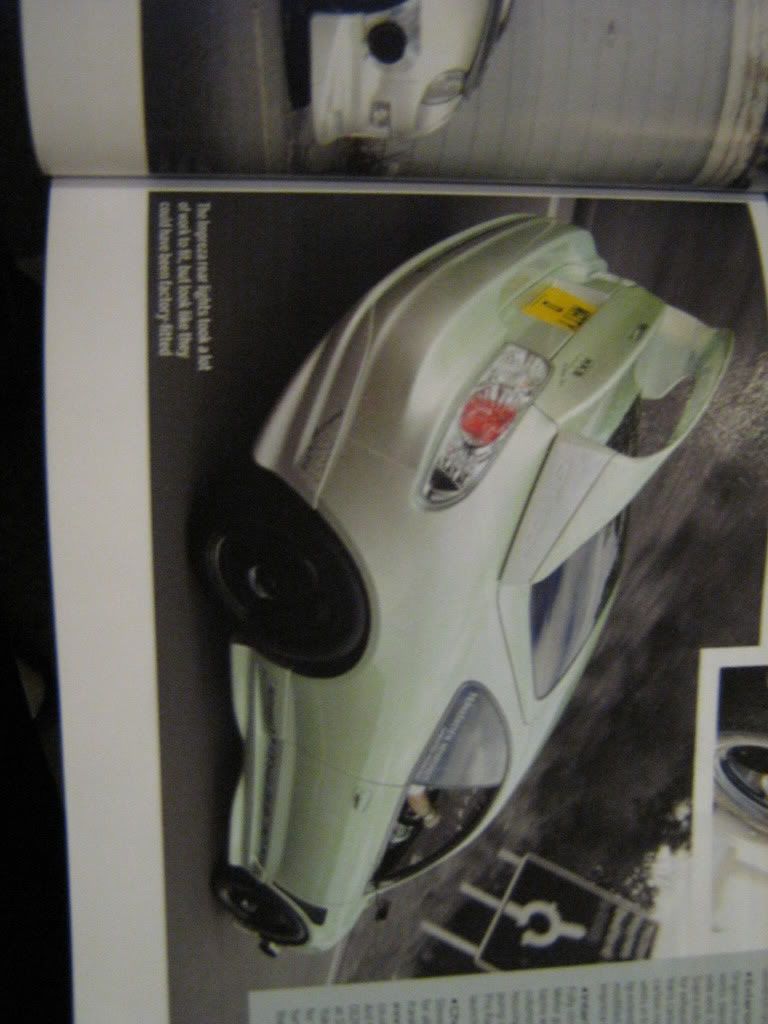 he also made the spoiler wider too.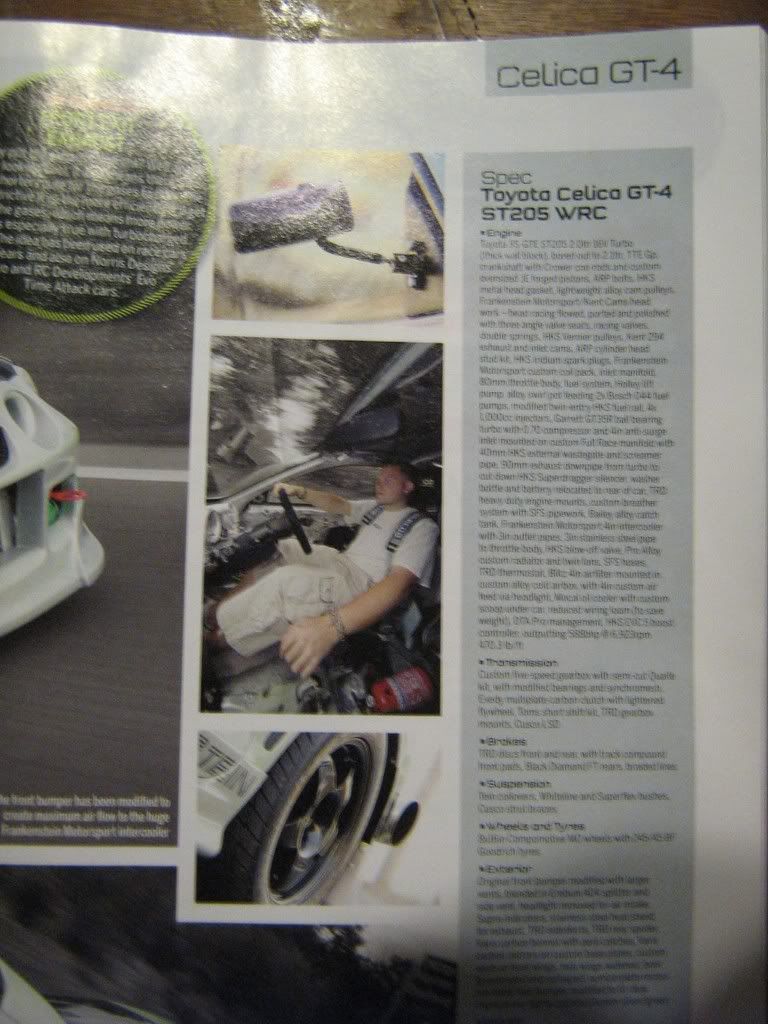 my fav mod of the car though, the carbon fiber mirrors. They actually look good too.
If i can get my scanner working, ill try and get the entire article put up.