Hi, after over a year of gathering parts my Celica finally is in the garage and gets her custom header, exhaust and some other stuff.
Yesterday we fitted the big Evo9 intercooler, i had to get the ST205 crash bar because the stock one is to tight, intercooler piping was done too and i'm very happy with it. I will use the stock ST205 air filter box, since there is not much space between the filter box and the engine, the IC piping is a little bit tricky but it looks like we found a good route.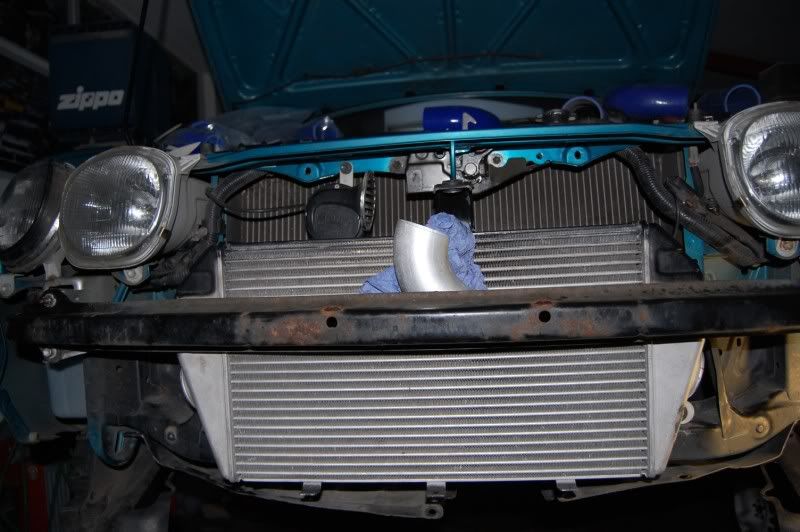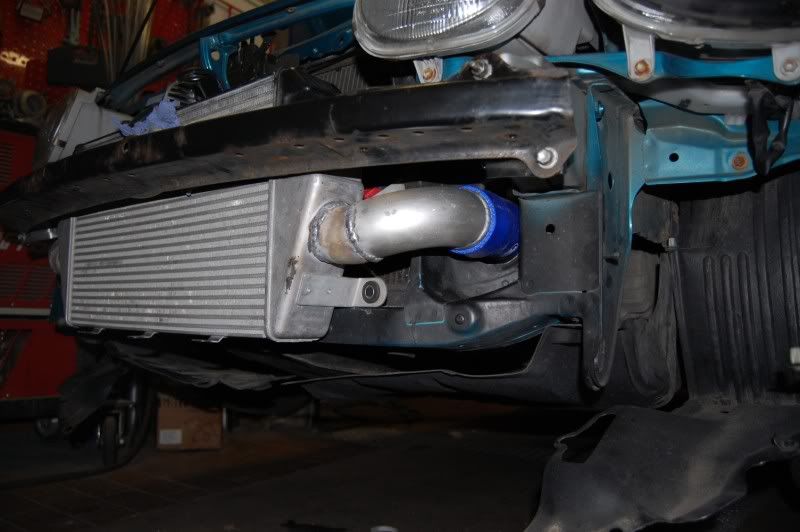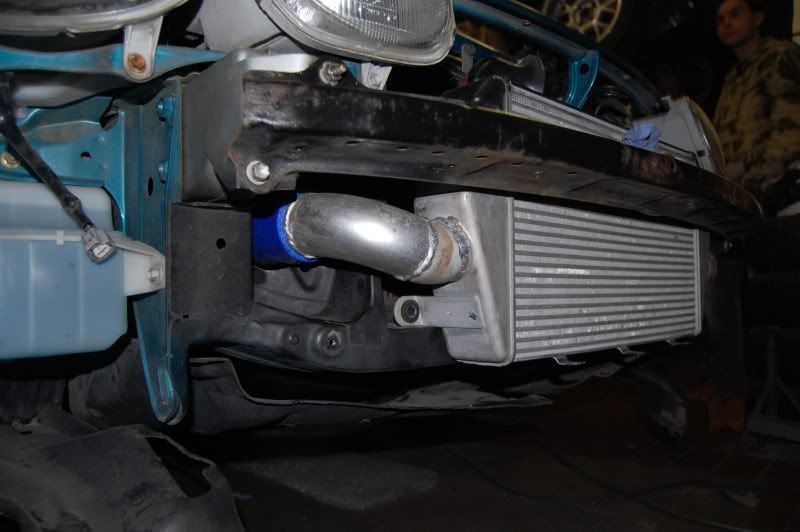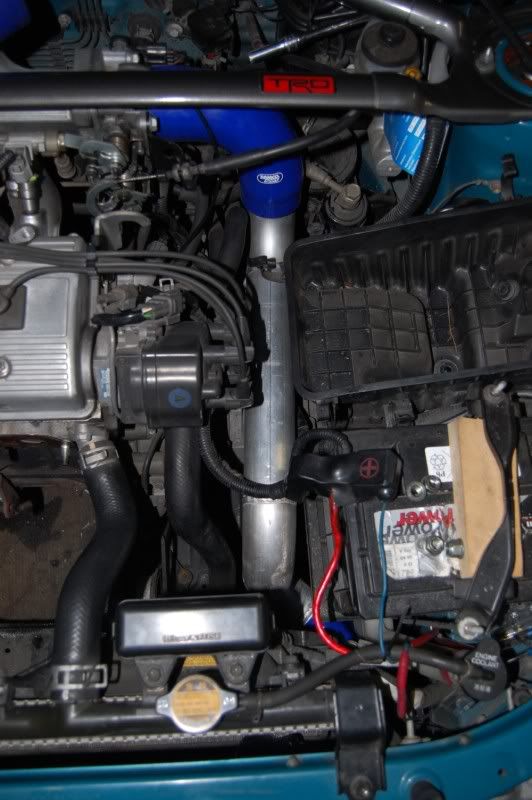 The header will be done in the next days.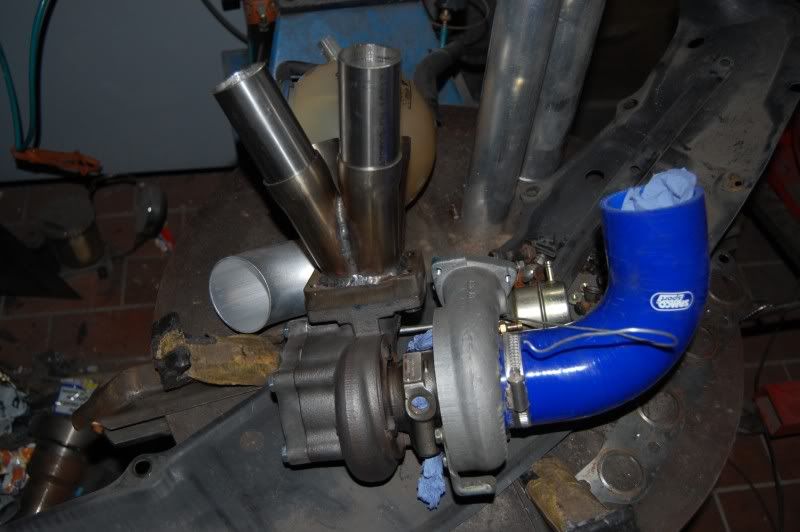 Short list of parts i'm using:
- Garrett T25 Turbo from a CA18DET
- Mitsubishi EVO 9 Intercooler
- E-manage Ultimate
- Innovate LC-1 Wideband
- ST202 3S-GE Injectors (372ccm)
- ST205 Fuel Pump
- Bosch Blow-Off from a Audi S3
- Custom Header and 3" Exhaust
- dozens of other small parts