I was going to do a how-to but was too caught up with just getting this done, I only snapped a couple of pics at the end.
Me, Manny, and Stef knocked this out pretty easy.
I ordered some front suspension bushings from
Paul in Poland
here's a pic of the control arm
(taken from
this post
)
I went from this bushing
to this bushing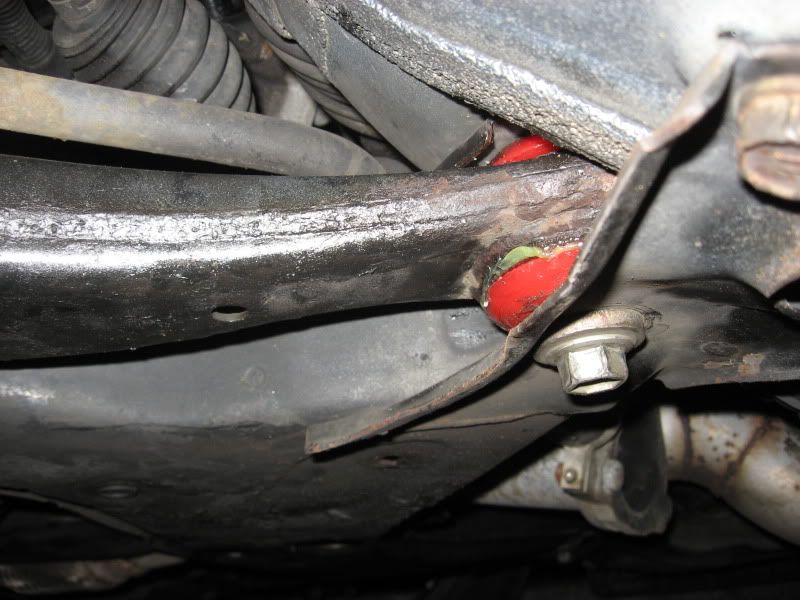 and the other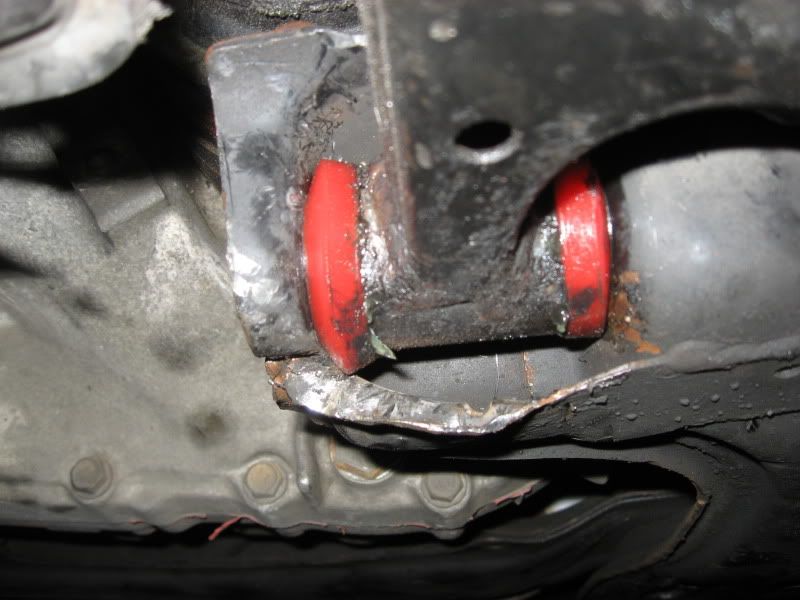 I know the pics I took kinda suck (they're a little messy from the grease too) but I was more concerned about feeling the difference driving with them and then eating.
I have to say after launching a few times on the ride home I can really feel the difference with keeping the wheels on the ground. They really help to reduce wheel hop and it feels great.
The other thing I wicked noticed was how much tighter the front end feels during turns. They keep the front end of the car much more level to the ground and cornering is so much more controled, it's amazing.
also, ride quality was not compromised at all, which I was a bit concrened about.
The entire process took a few hours and air tools made it much easier