AFTER, a very long struggle trying to find the answer, i find it that the
BEST
solution for the Projector Accent bulb and loom problem for socket replacement would be as followed:
You can use the turn signal lamp socket from a 5th gen celica (but you have to trim down the sides to make it fit right), or easier if your car is equip with the female socket base and loom to connect to the oem lamp park light accent socket,
OR
you can use the lamp socket for the regular tail lights on the 6gc that has the 194 bulb in it, which I used and worked flawlessly. Although the pattern is a little differ from the patterns as shown on the pics below:
1.) 5GC Signal Light Socket: more wide triangular tips (you'll have to trim it down according to manny)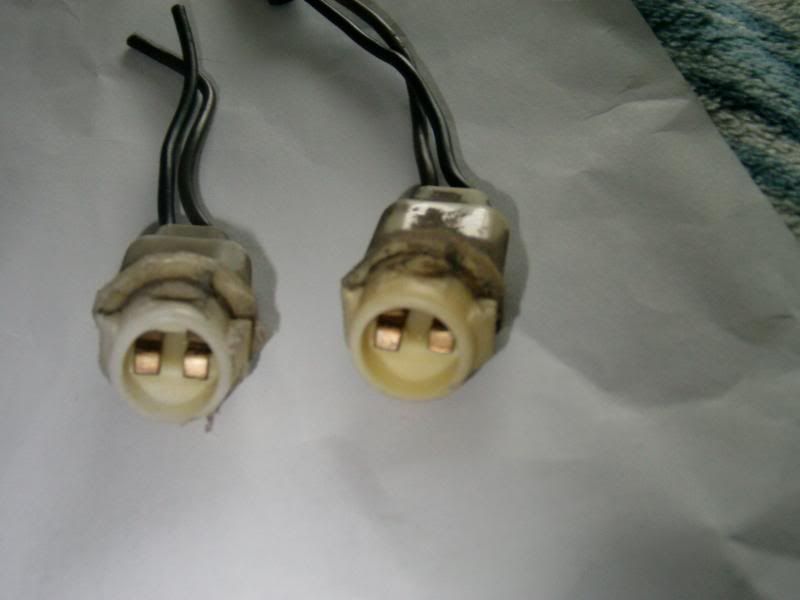 2.) 6GC Projector OEM Socket: more rectangular tips
3.)
6GC Rear Tail 3rd Brake Light Socket:
more triangular tips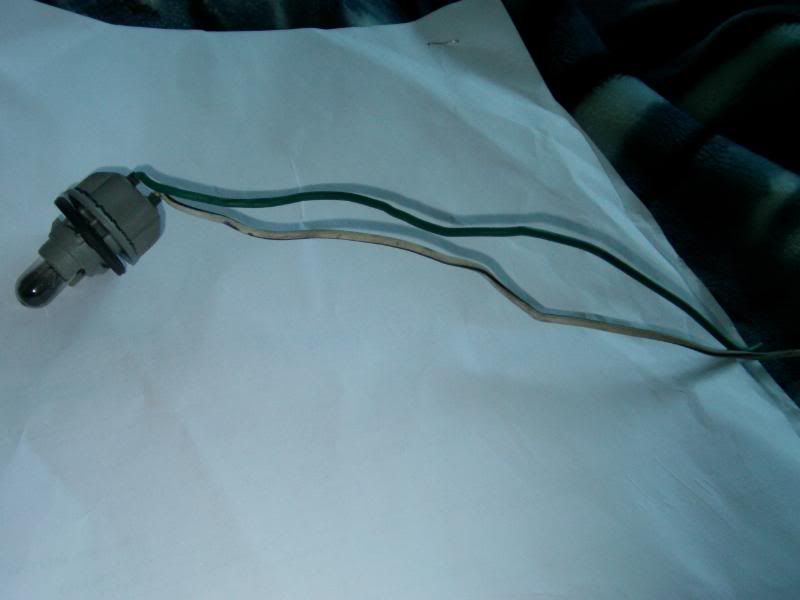 The
6GC Rear Tail 3rd Brake Light Socket
) fits very tight into the accent light socket location. no need for modification...just simply plug and play. ONLY downside is you have to cut it off from the tail light harness, but at least it is much easier to find!
one more final tip....just don't twist too hard as it does not need to be because it is a very tight fit already...don't believe me...just try it out...
RESULTS:COMPARISON
of the oem socket the projector uses...and the tail light harness socket: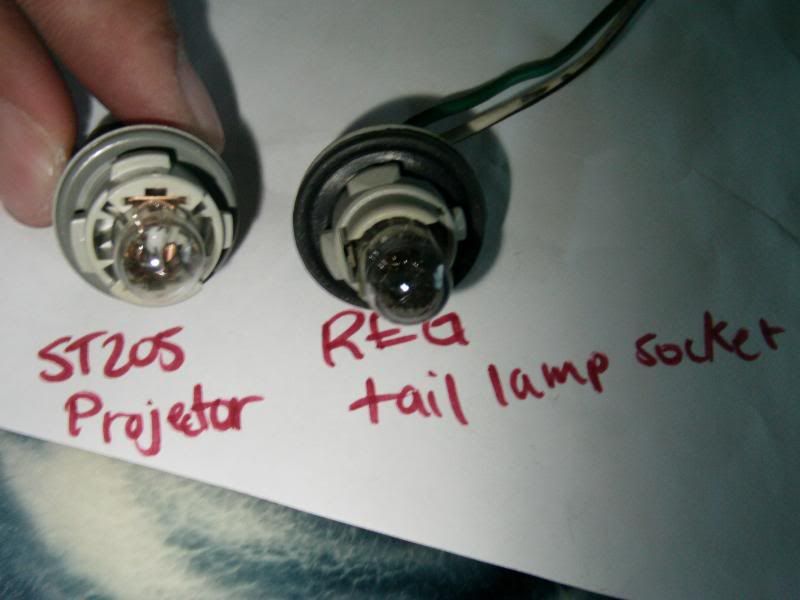 before...original lamp socket base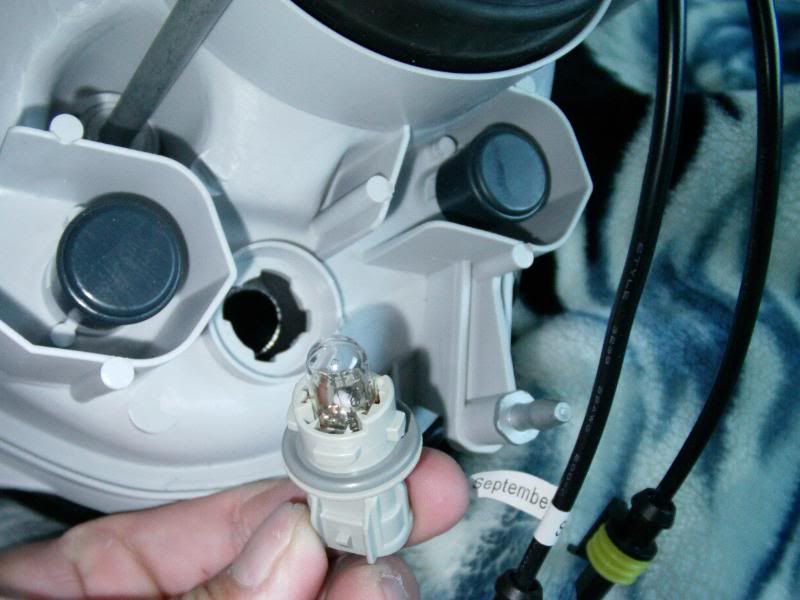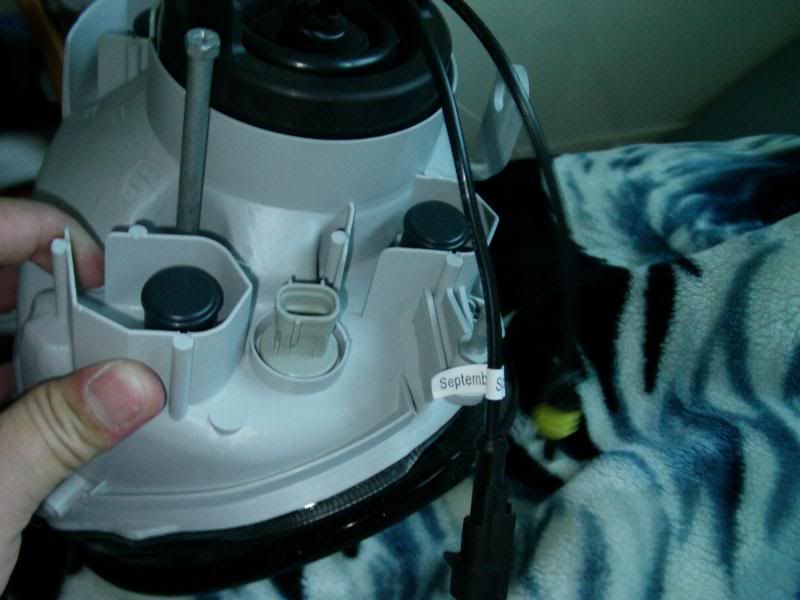 after
...oem tail light harness with its cut off lamp socket for one of the brake lights used for a much nicer tight fit: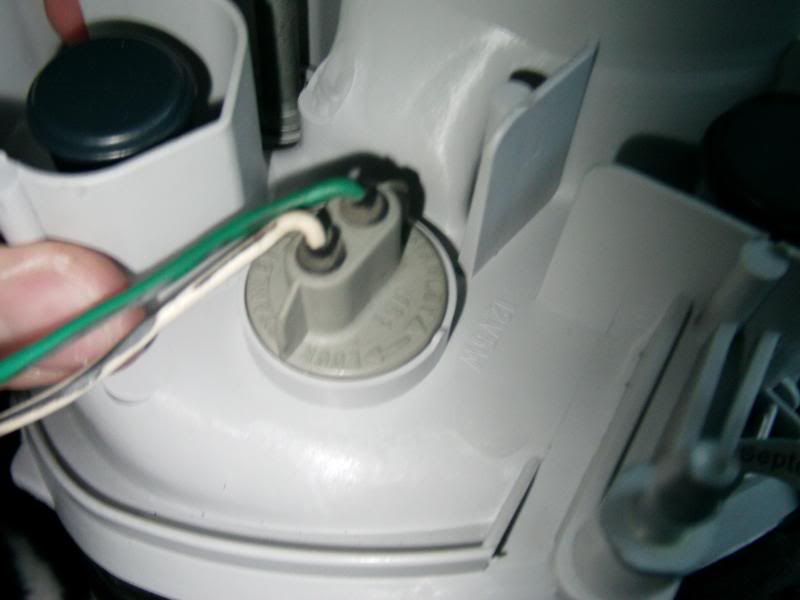 IM SO HAPPY!!