Thought about a progress thread for a while, but i should have started when i first got it, but i'll try my best to show most stuff anyway.
October 10, 2009. My 19th birthday. I woke up real bright and early, birthday morning, to drive 2 hours to sydney to look at a celica.
Horrible condition, and i was dissapointed. Young P platers car which wasnt looked after at all. they knew i was coming early that morning, car was filthy, tail light broke, sh*t everywhere in the car, you could tell its been mistreated.
The trek home was quite a sad one, i thought hey, a car for my birthday would have been sweet (even though i was paying haha).
Once home, stopped by another for sale which was advirtised on ebay, and picked her up.
Talked them down near $4000 off the price, so was a fair deal.
Heres the first pics i took.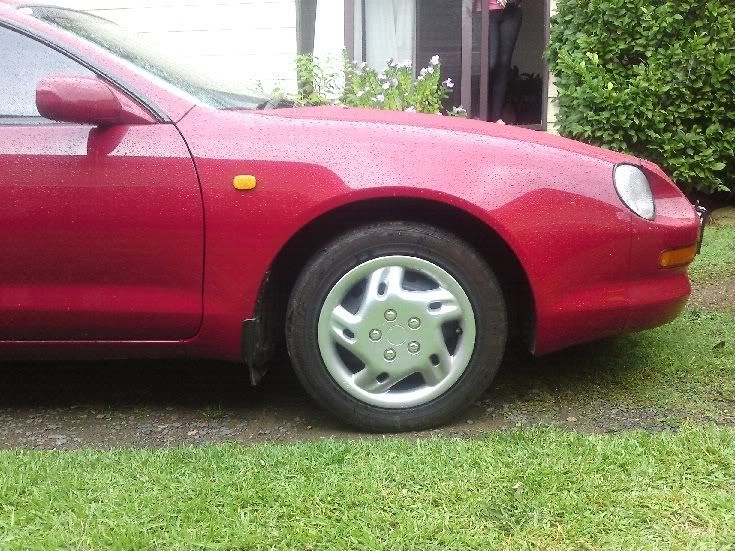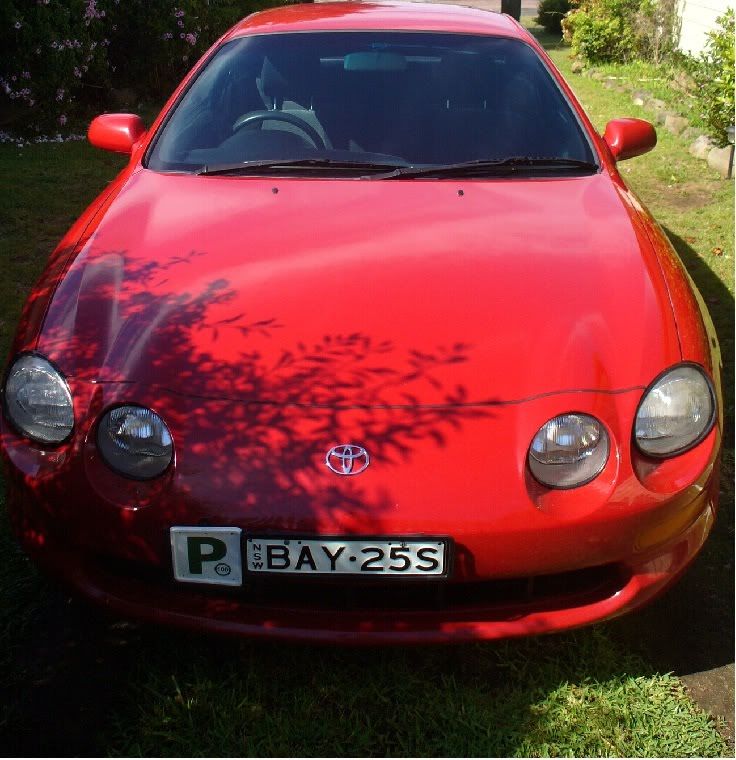 200k km's on the clock, but previously owned by only 2 older lady drivers, so i'd say its never hit 100,

The first mod i chose to do was to remove those horrid hubcaps, and get wheels and 15% Tint.
17" CSA race rims, 205/45r/17 Tyres.
At the same time i painted my calipers red.

Around the same time as my wheels, i installed my sound system. I don't have a pic on here atm, but can get some if requested.
Pioneer 3100 Headunit, 2x 6.5" Kicker Splits, 350w 2ch Kicker amp, 800w Slimline Kicker 12" Sub. The stupid spare wheel required me to either get a slimline, or make a new floor or remove the tyre, so i went the slimline, its decent enough for my liking atm.
The next 'Mod' to my memory would be the Crystal clear side indicators, with silver bulbs.
Followed by wolfies clear front indicators, and a cheap Mesh grill.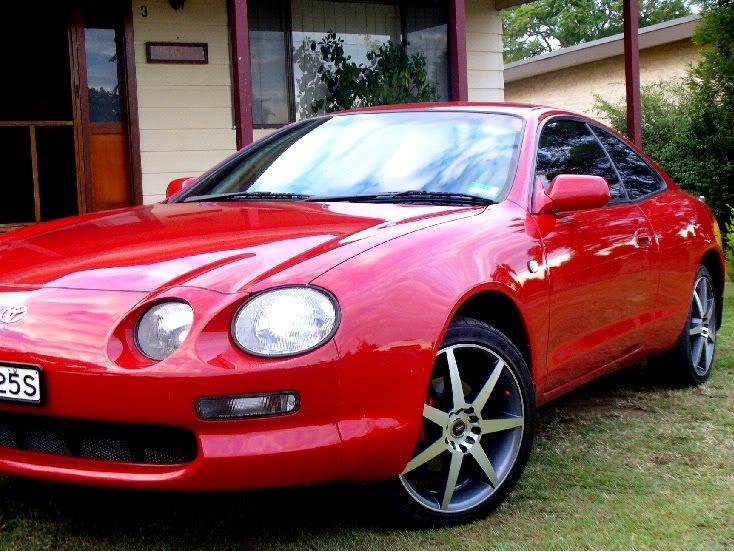 Than through months of searching, looking for good deals, i found a set of JDM Tails.
Removed the inner orange lens.
A few months of saving, and contemplation of which suspension line i should go down, i finally chose a set of BC BR Racing Coilovers. 30 way adjustable damping, camber adjustable top mounts.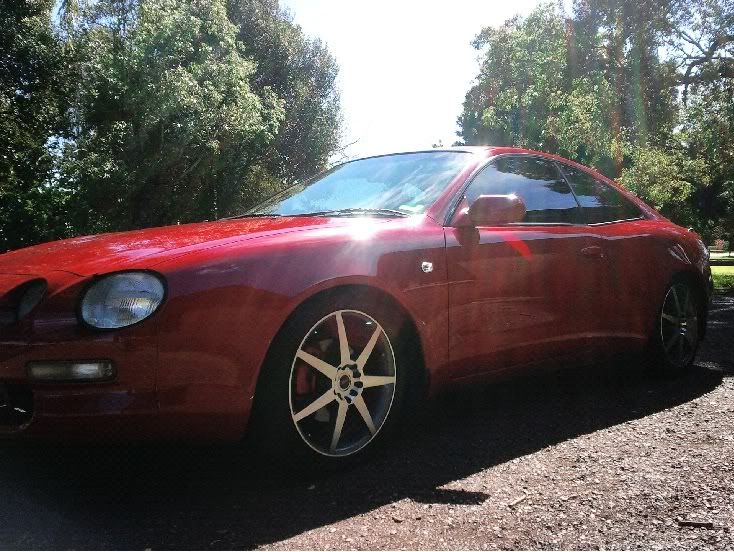 It sat like this for a while, untill my slow ebay addiction kicked in, and i picked up a universal rubber lip.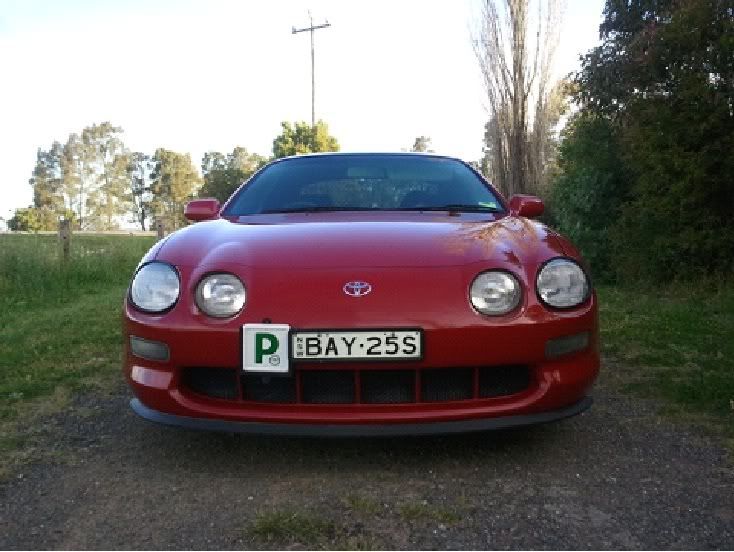 It didnt serve much purpose, nor did i try and cut it properly. It was a unique look, so i thought what the hell. When i took it off, there were scrape marks UNDERNEATH the lip, which was strange. Silly low cars.
Than next, came one of the best additions.... the 6GC Sticker! Lovin it.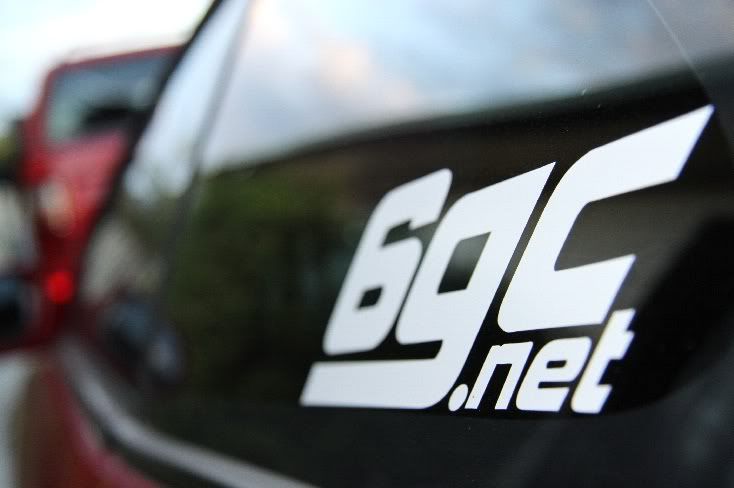 Next came Projectors. Spent the day learning how to remove the front bumper for the first time, and wiring them up

Whilst installing the projectors i picked up a SAAS pod filter and aluminium pipe. Pics upon request, bit of a qhetto setup though, haha.
This is how she sat for a few months.
I finnally got sick of the sucked in look in the wheels, and decided on some Spacers
JJR 20mm in the fronts, and 25mm in the back
Before
After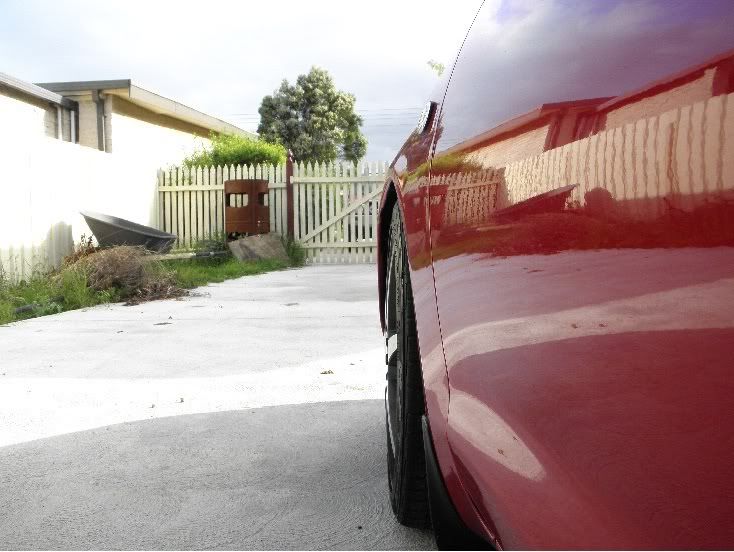 To make the spacers fit, i had to grind off say, 2mm off the studs, which i thought was an acceptable amount. First time with an angle grinder though..was an experience haha.
I DO scrape a little when taking corners too fast, or have a car full. The rears are only JUST touching, so i shall get them rolled soon.
For quite a while, i had liked the look of the euro splitters. One day i found a decent conditioned set, and got them shipped right away.
A week of them being in my possession, painted and installed.
A week later, my OEM sides arrived, also quickly followed by paint and installation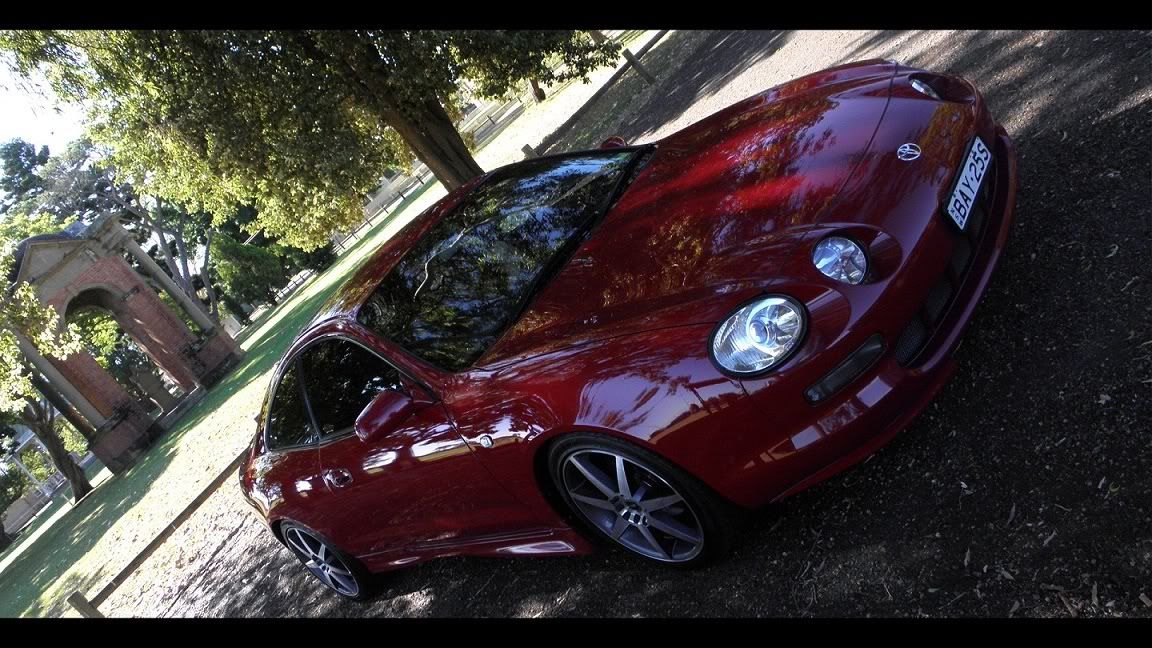 And this is pretty much where it is currently at.
I have a set of rear SS-III splitters to be painted in the next weeks and installed, but apart from that, i'm fair content.
Continuously looking out for a few goodies that i may purchase, JDM sills, rear oem seat covers, new wheels

But appart from that, im happy atm, and will now start looking into Headers/Exhaust/Performance mods.
Heres a couple more pics for the lols.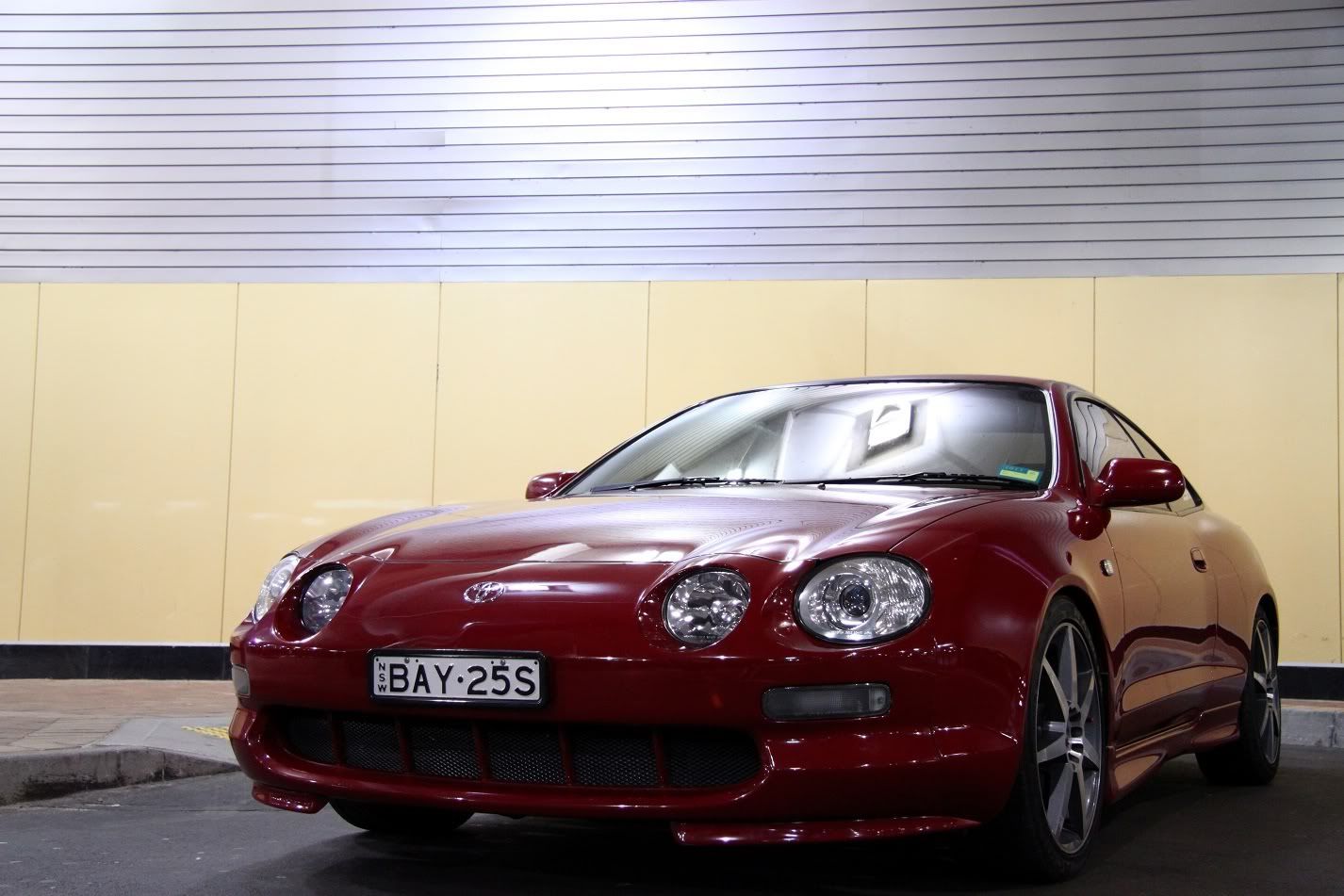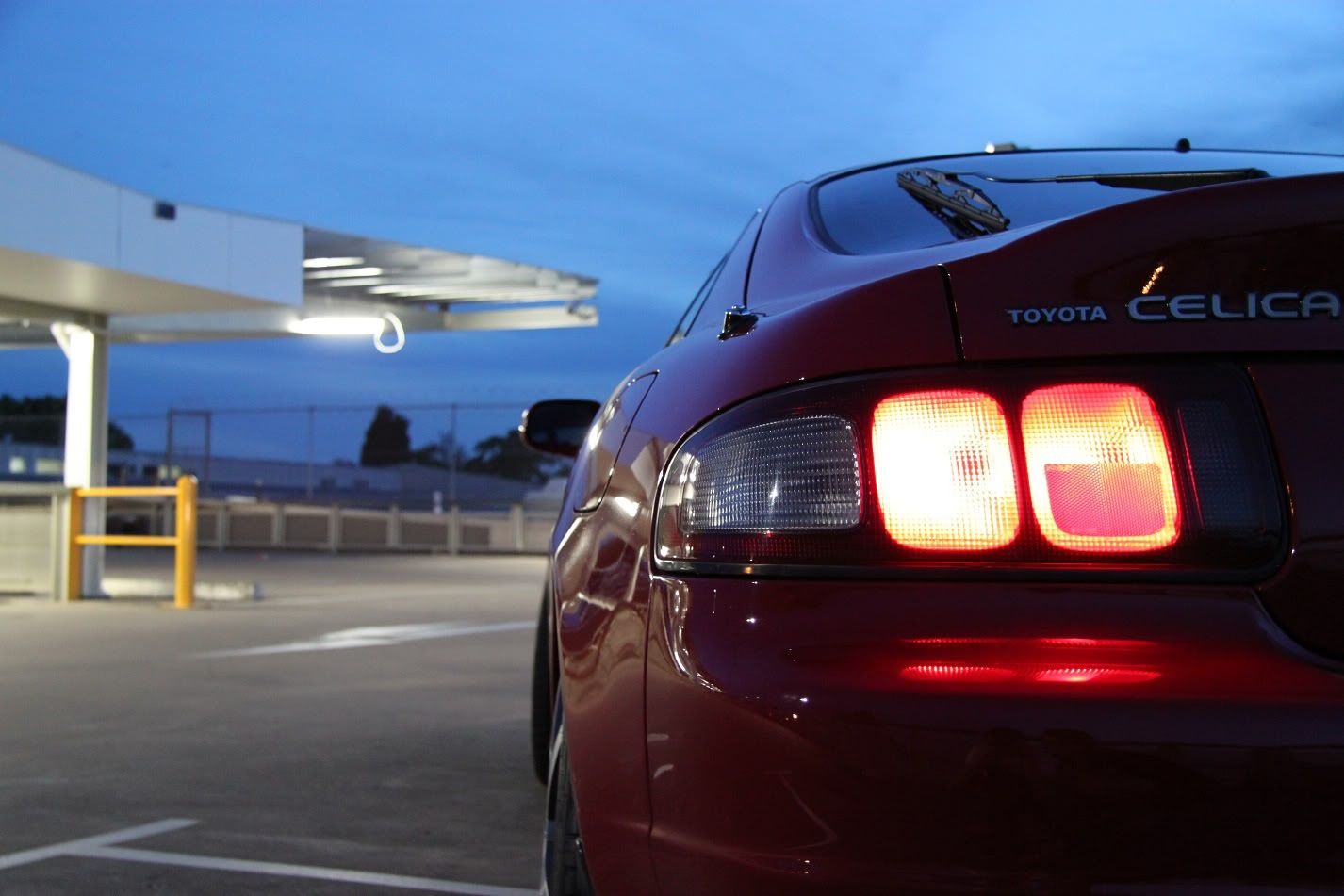 Hard to tell, but i added little key hole plugs

P.s. As you can see my camera quality/skills have also progressed

Will post some interior shots another day.
Cheers