hey guys ...... just picked up a non running 96 celica gt for 1000 bucks about 6 months ago with a half fast turbo kit . i wish i had pics ........... it had pvc plastic pipe as intercooler pipe and a 14mm socket welded in the oil pan for the oil drain and also had that **** plastic nylon tube you get for a boost gauge he had it as a oil feed to the turbo ...the hole kit he made cost him 400 bucks what a joke //////// going to give you guys the low down on the new project car !!!!!!
what she looked like when i first got her ....... looks good in the pic butt it is ruff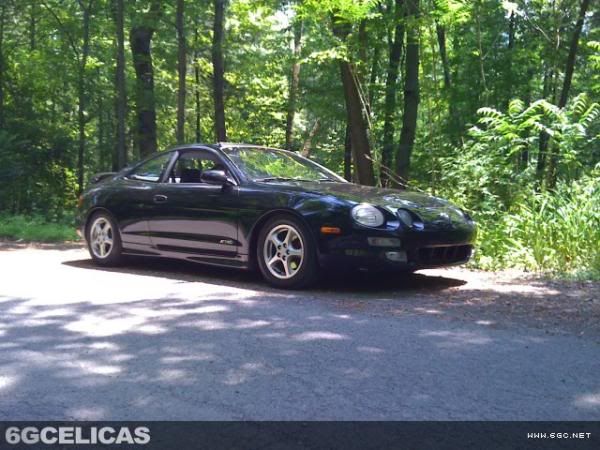 as i whas pulling the first piston out it fell into 5 peaces and the compression rings where broke in half ... thank god the block is fine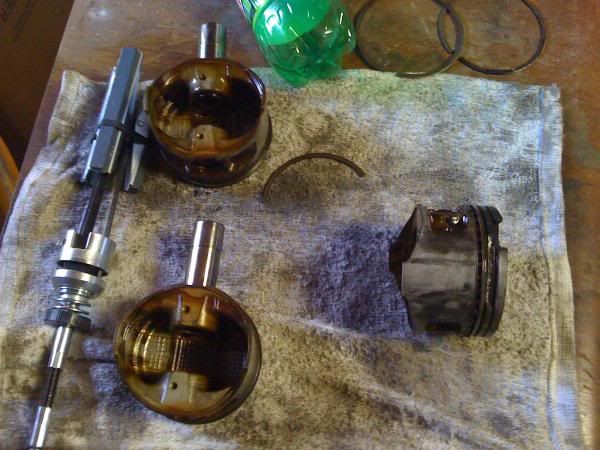 got new nipon 87.00 mm pistons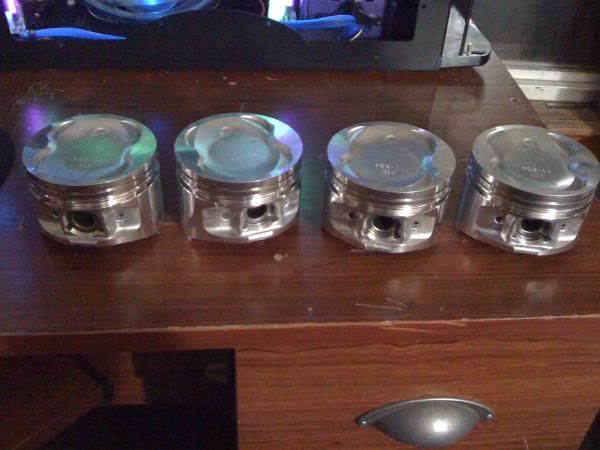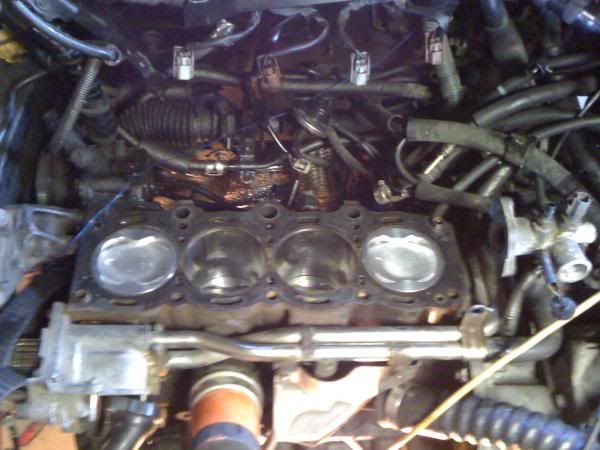 i got a rebuilt head for 350 bucks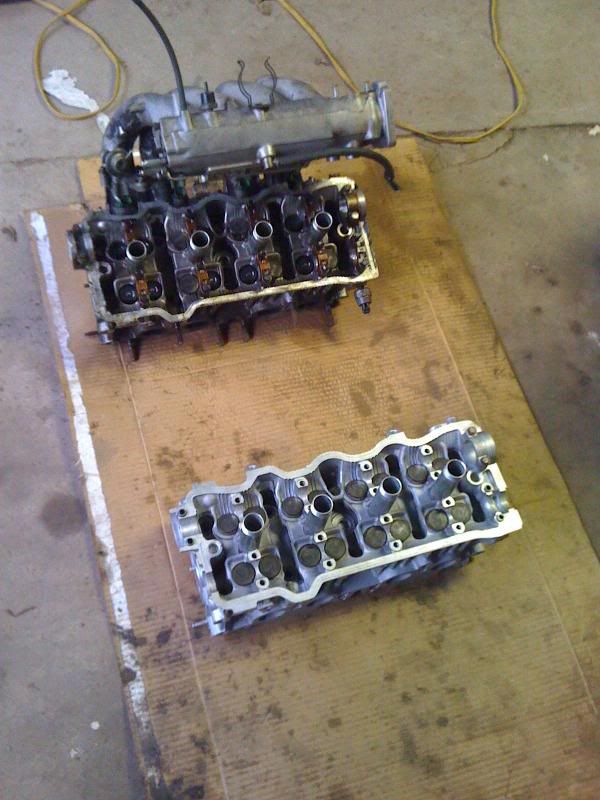 as the first start i had some miner leaks like the injector o ring was twisted but it was an easy fix.
so i got 10.000 miles on the fresh engine with and still running like a champ ....... now HERE COMES THE PAINT ......dent ,,,,dent dent,,,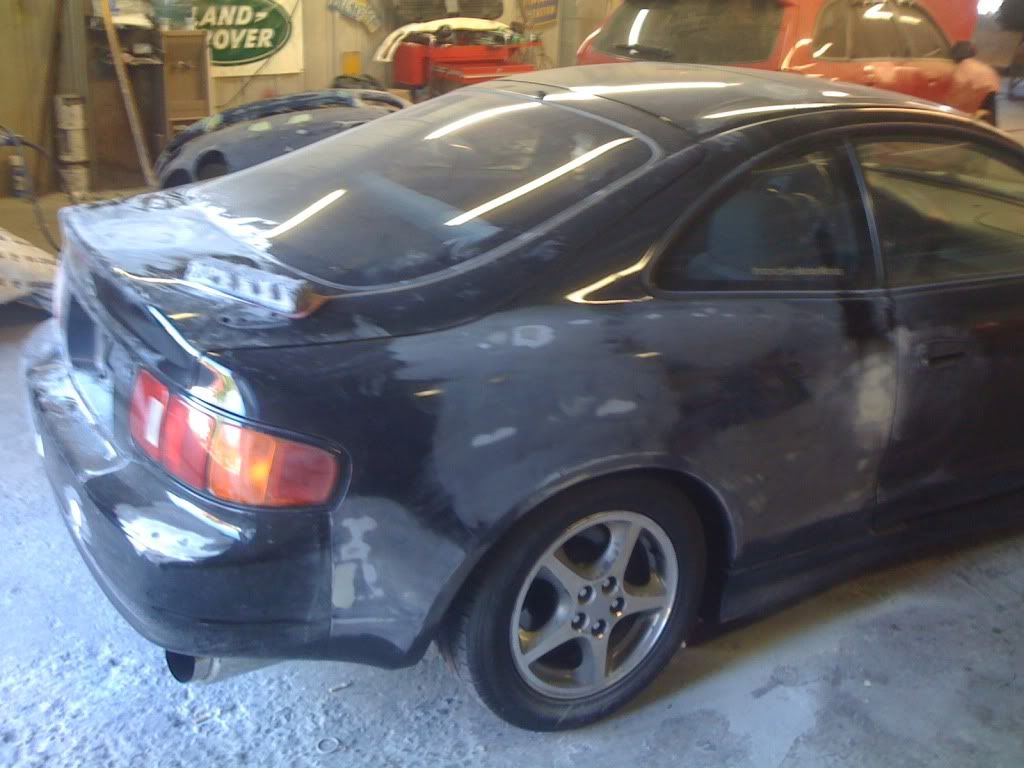 i welded up the front side lights and cut out new side light holes in the back of the fender for the sleeker look .. got them out of 2003 land rover fenders witch are very nice because they have a orange smoked color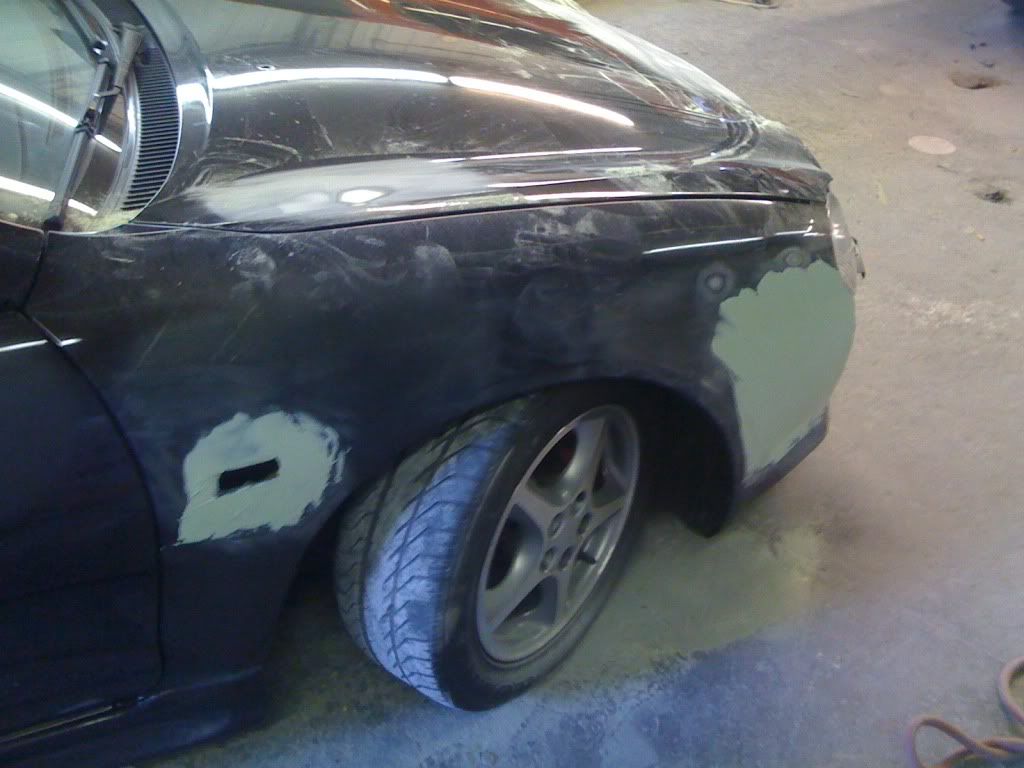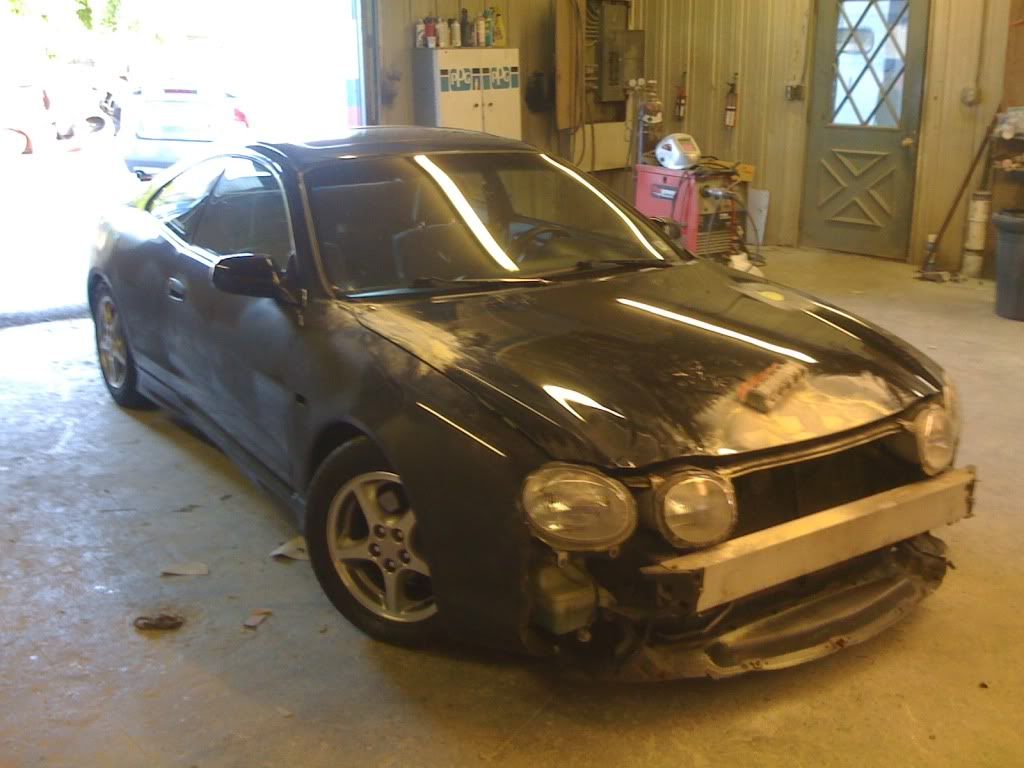 there whas a ugly brace in the middle of the wing i had to get rid of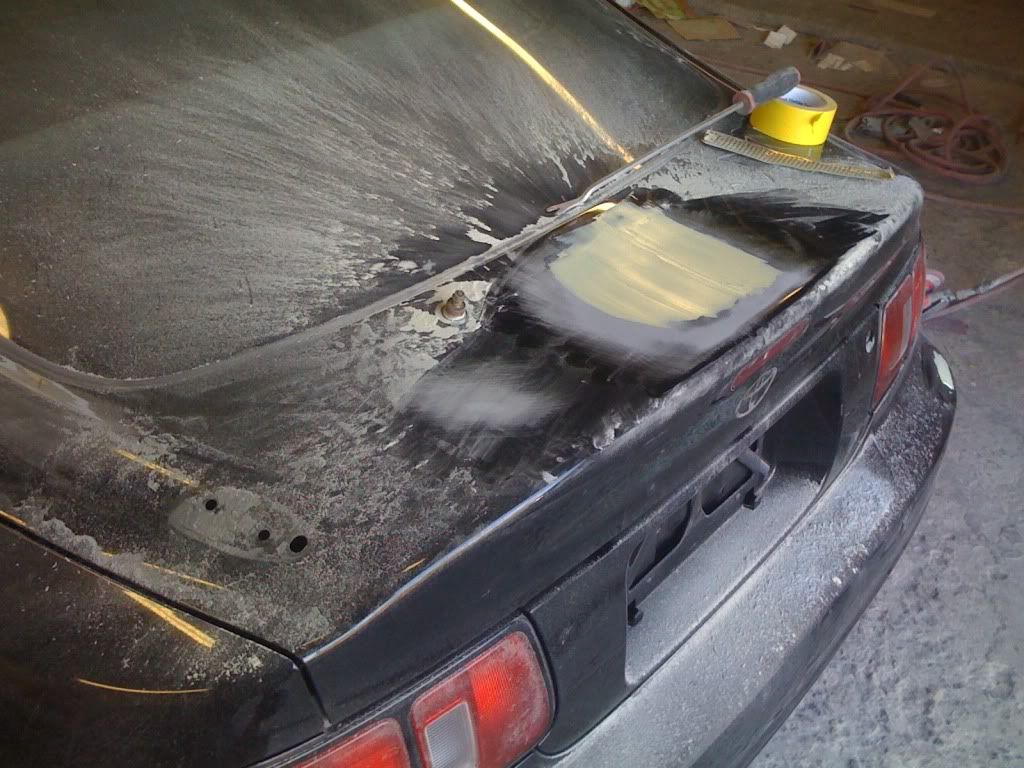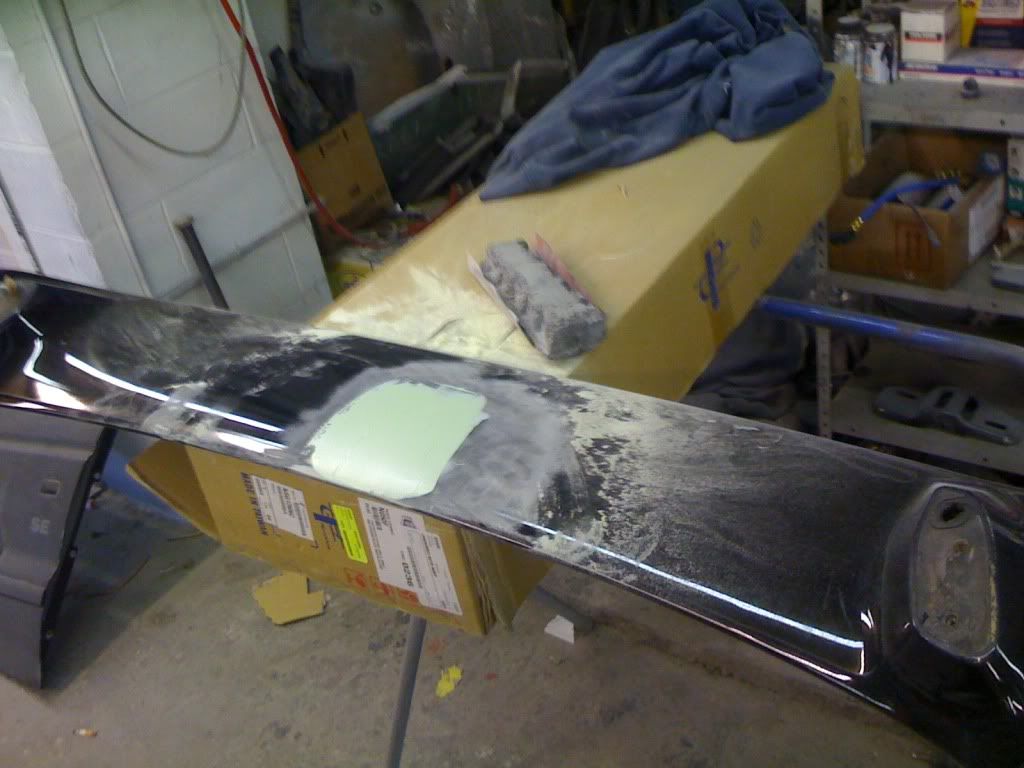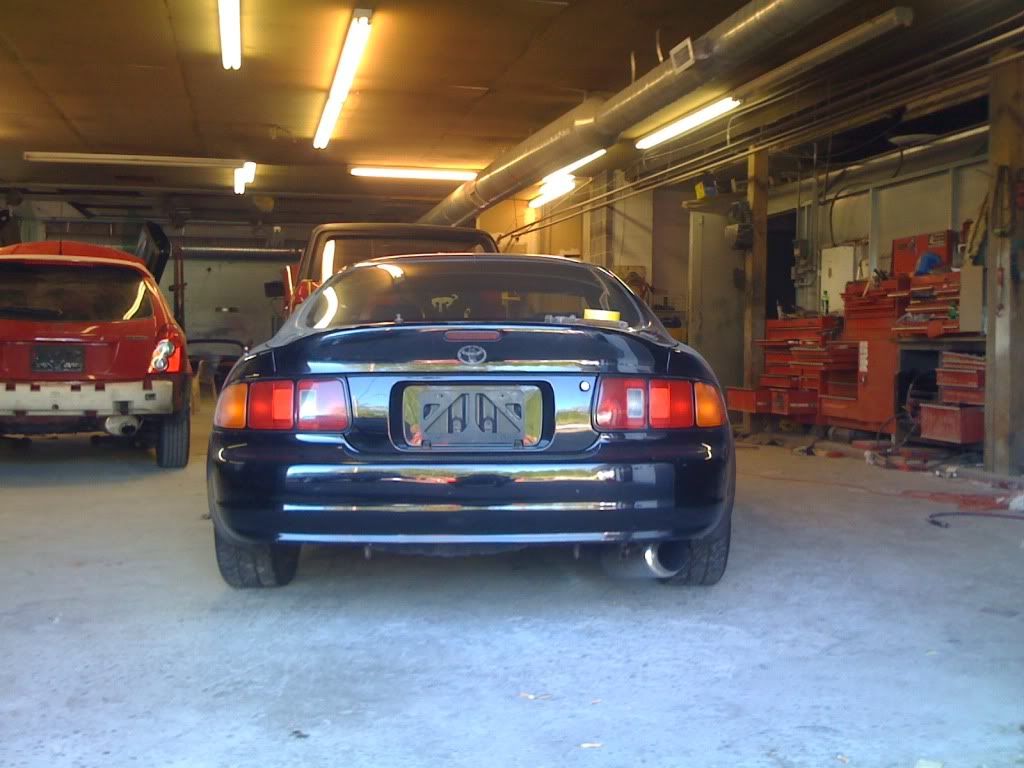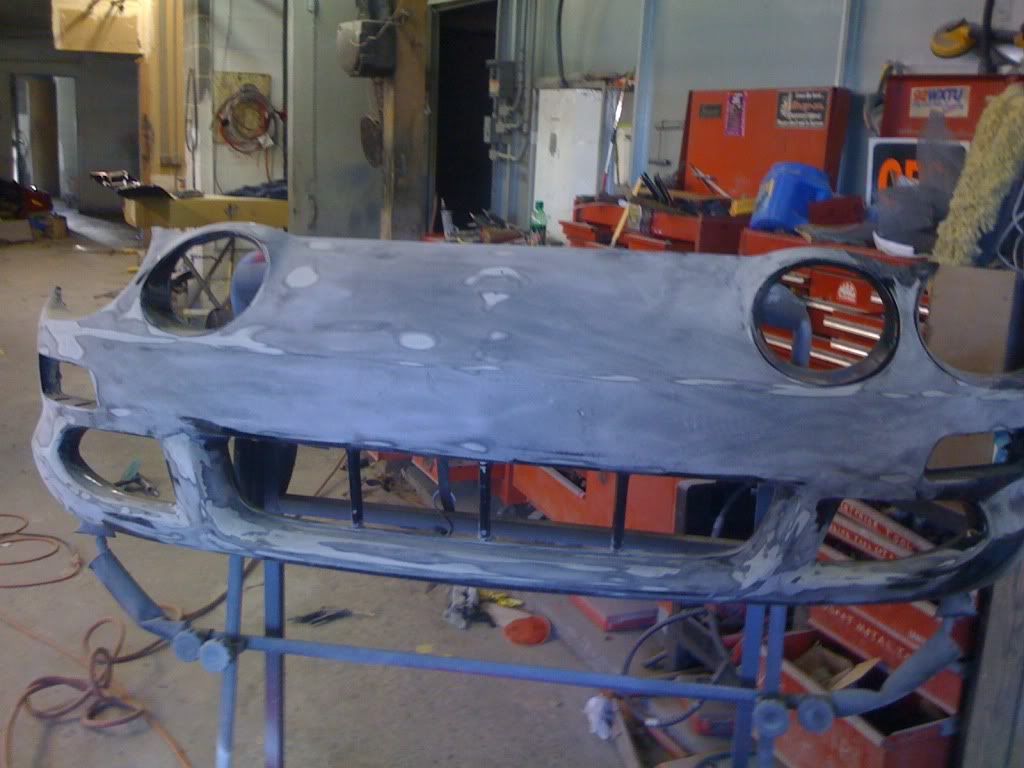 all taped and all primed ready to paint ..... i used a ford black .. the paint code is UA ...transtar product and allso clear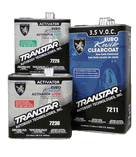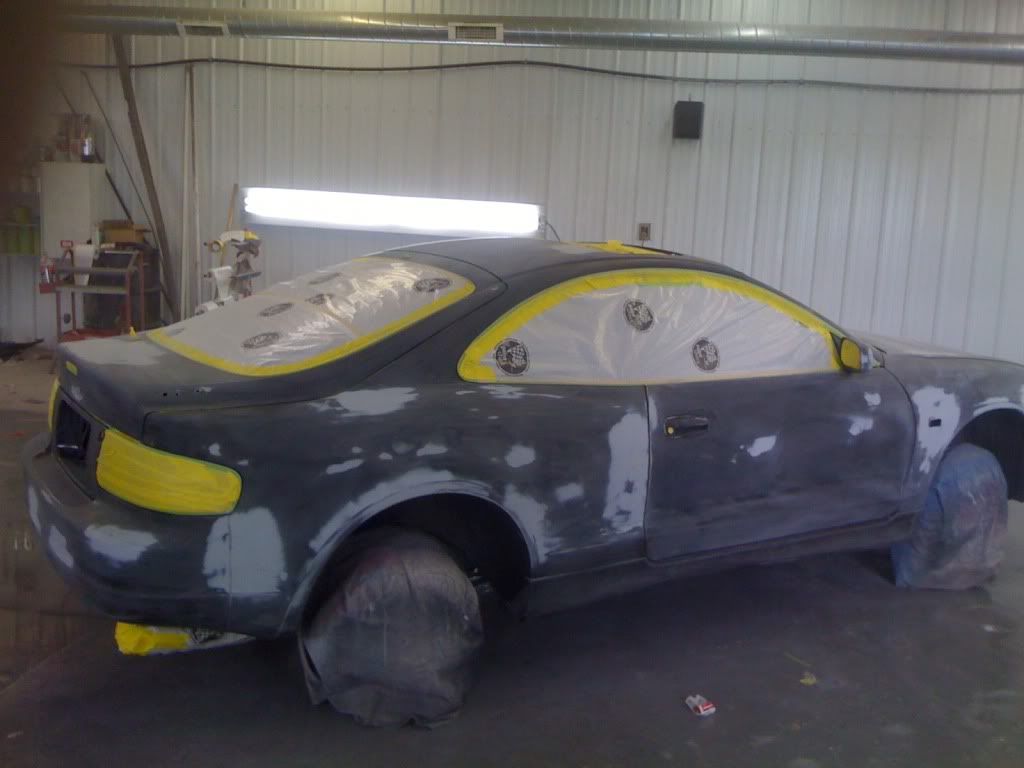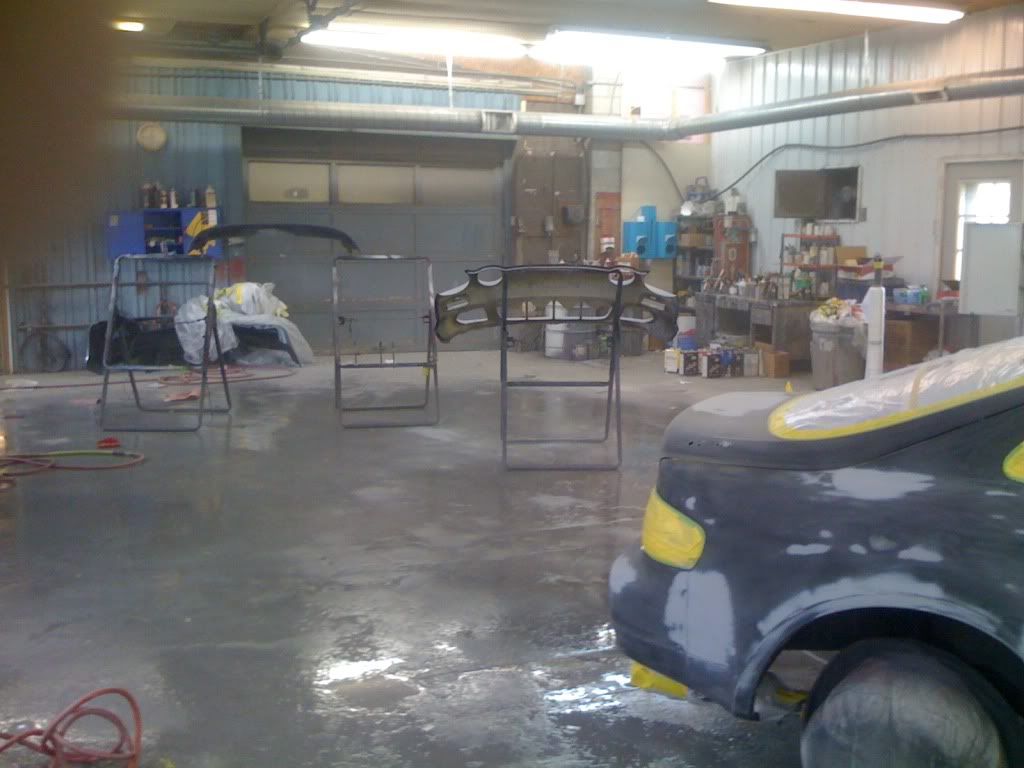 right after the over spray cleared out i had to take a pic ....... or two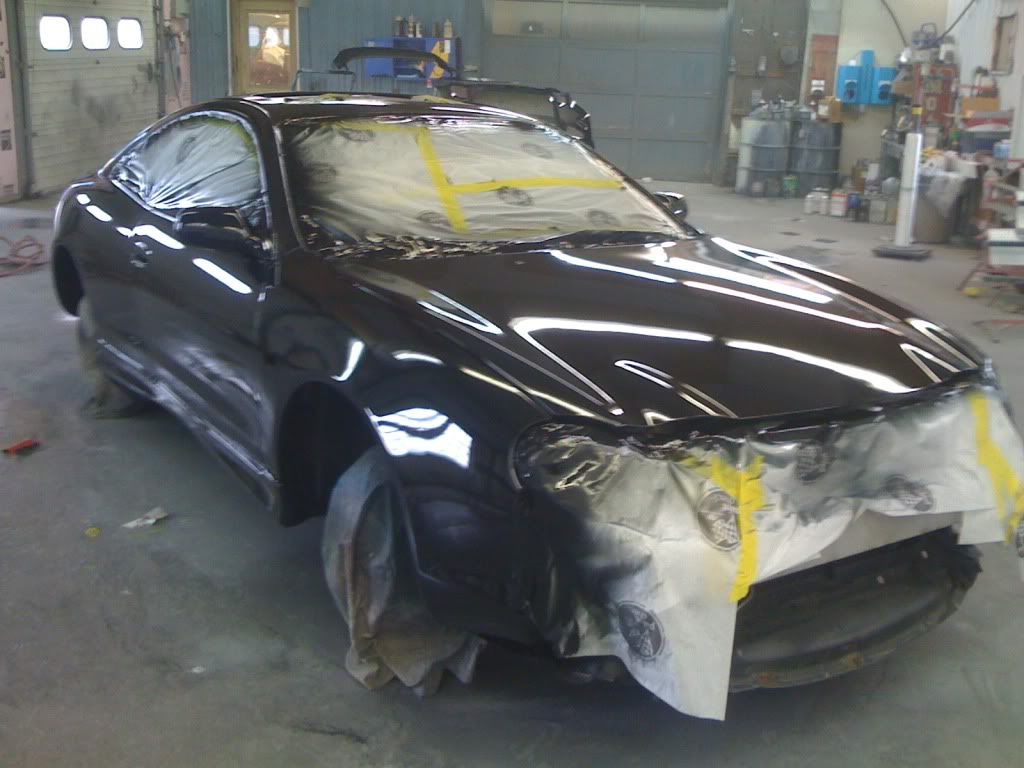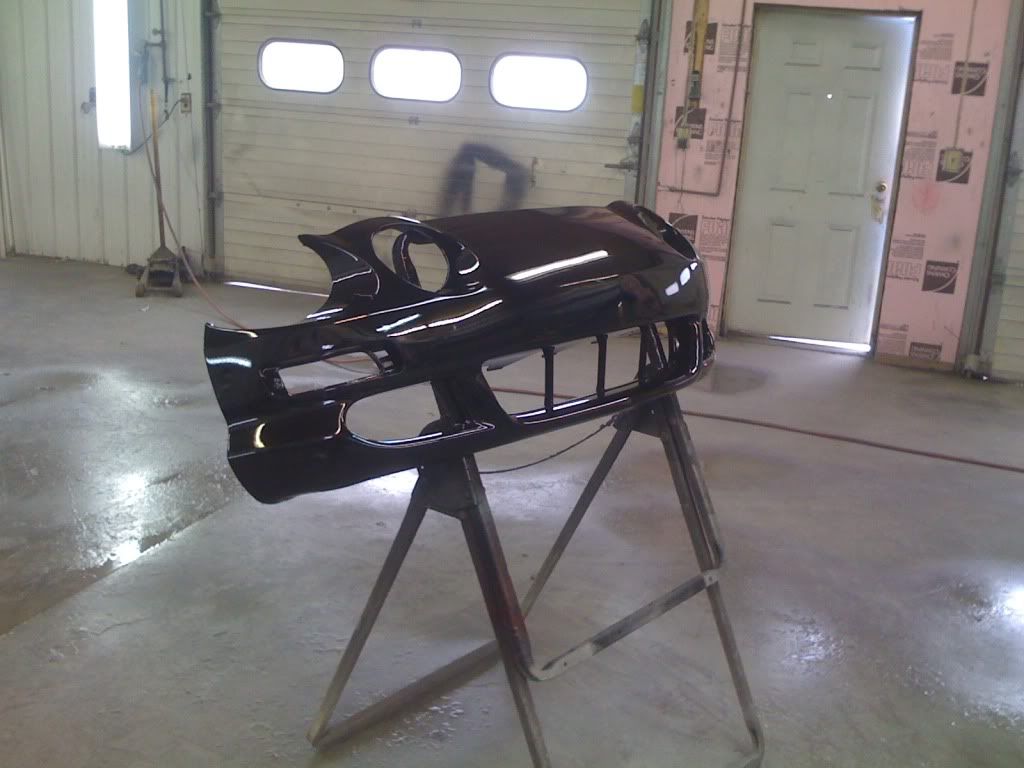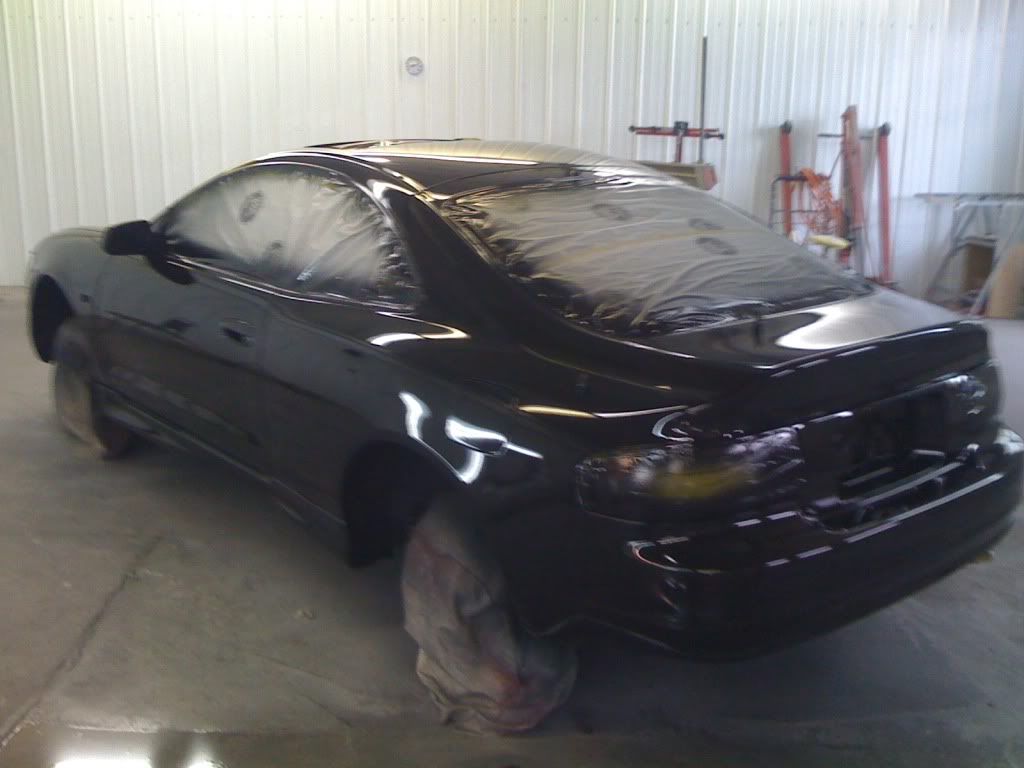 a day after the wet sand and buffed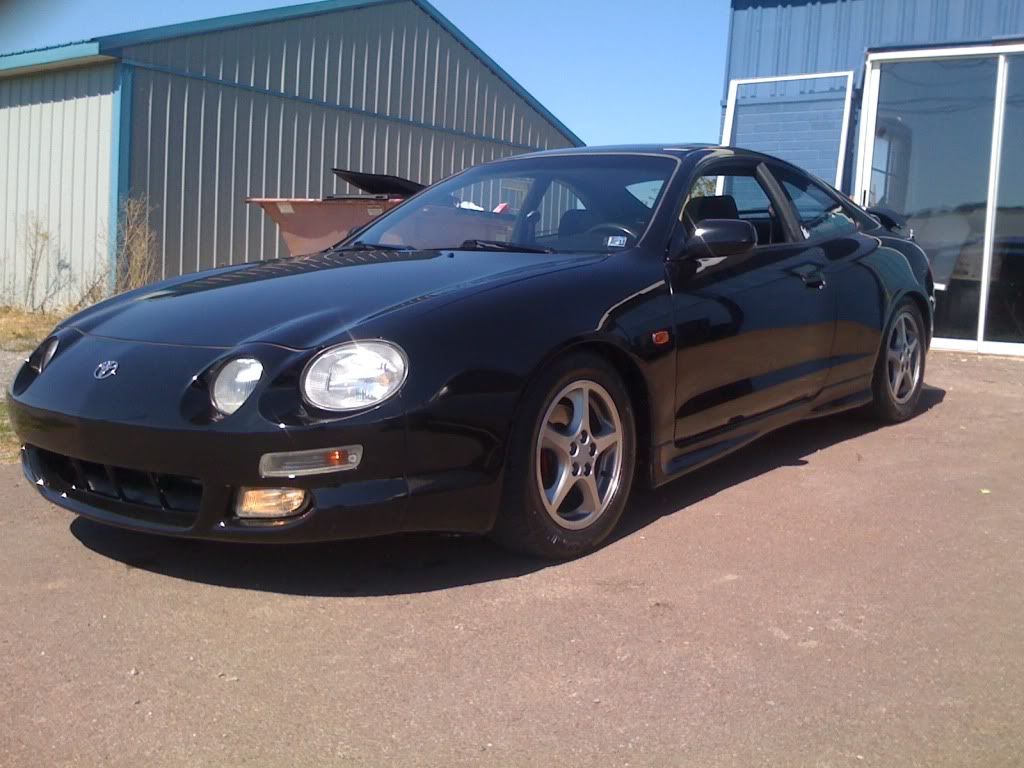 BOOST TIME
ebey stainless log for 150 buck and 38mm turbonetics wastegate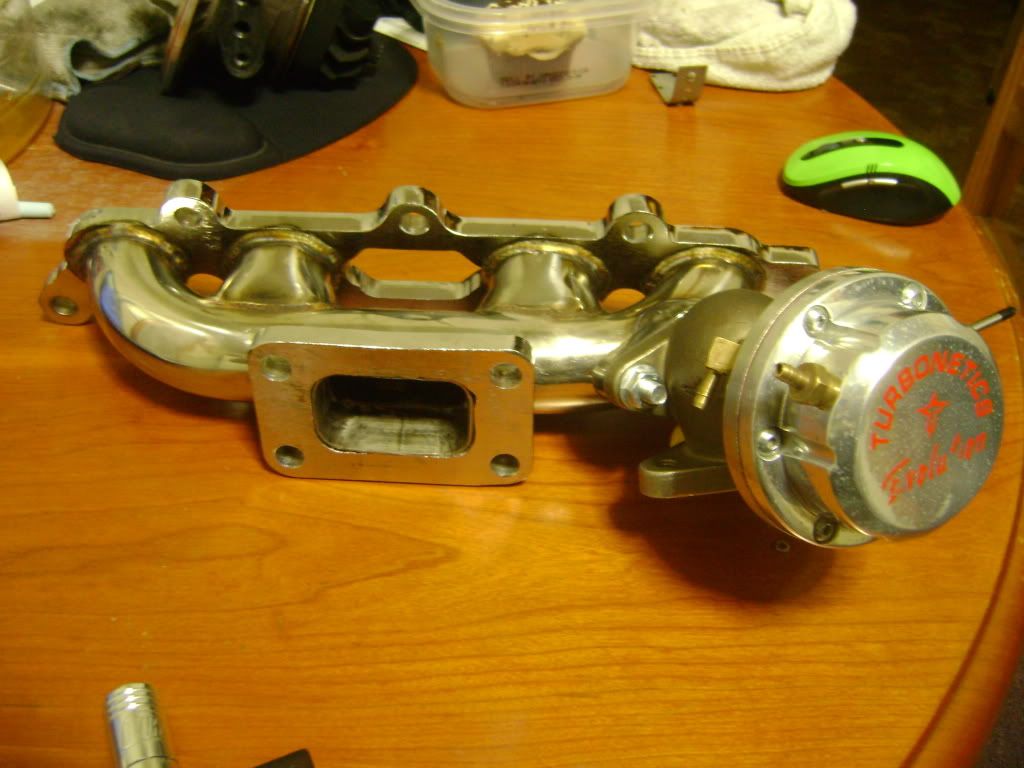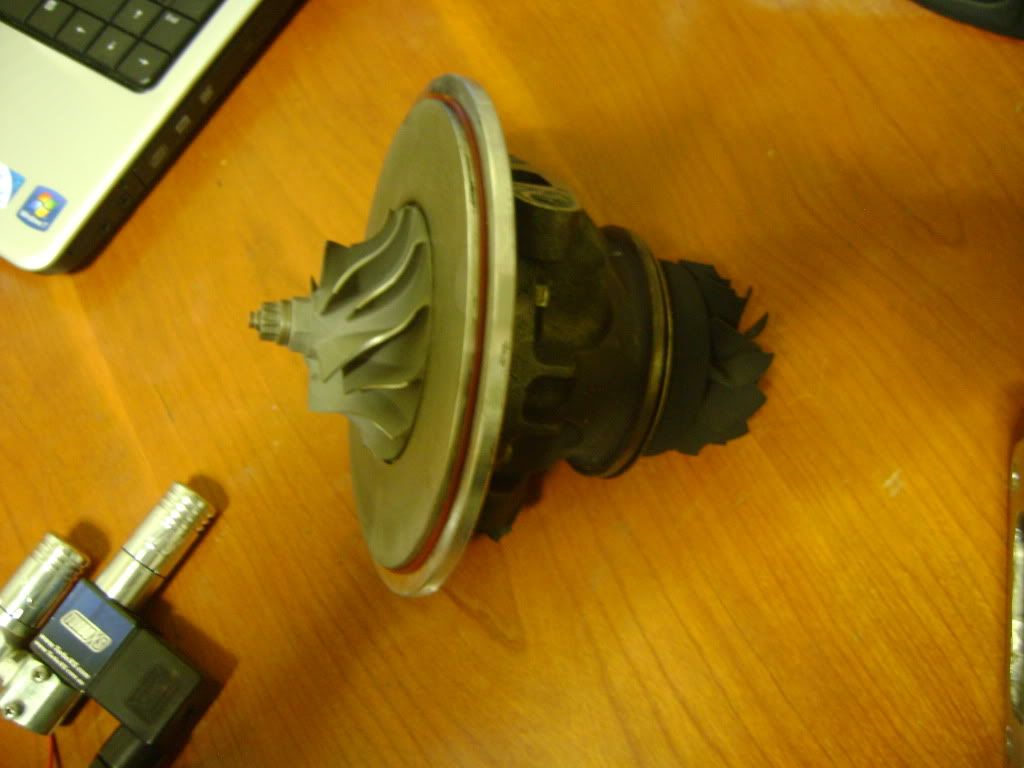 polished up the air housing and paint the exhaust side and got the down pipe off of ebay .............. if you have any questions about this i can send any one links /////// turbo is a t3 with 63 exhaust wheel and 50 air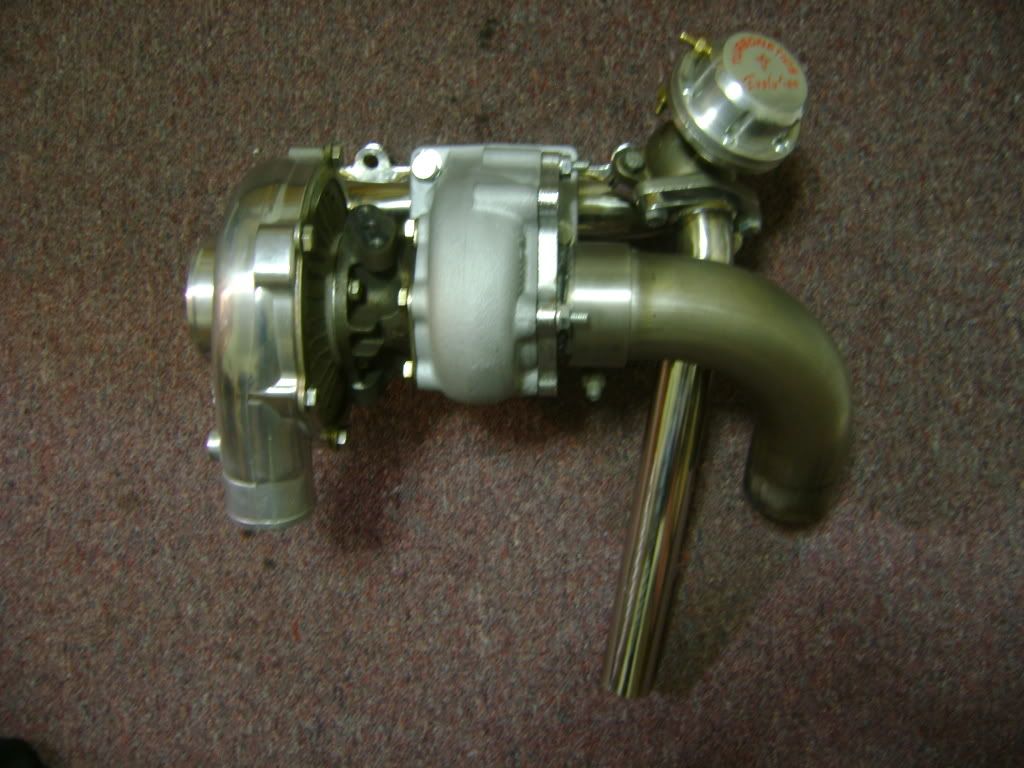 the new tial bov its like Christmas when i get home and this **** is sitting on the steps lol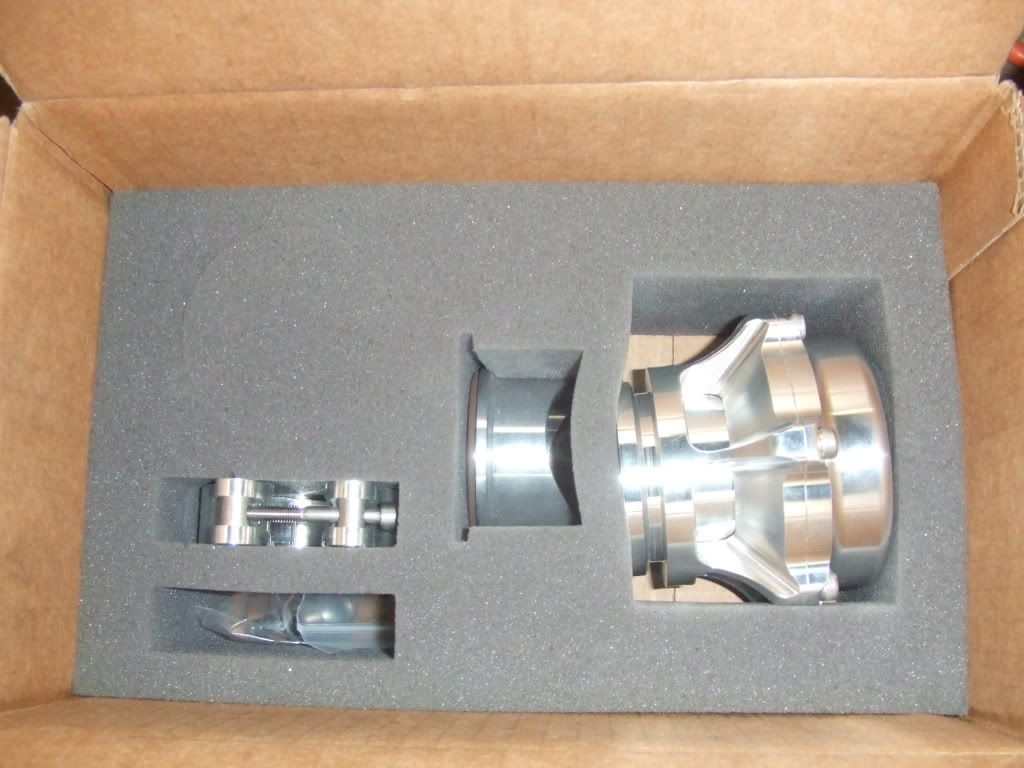 and this is where i am at right now i took them today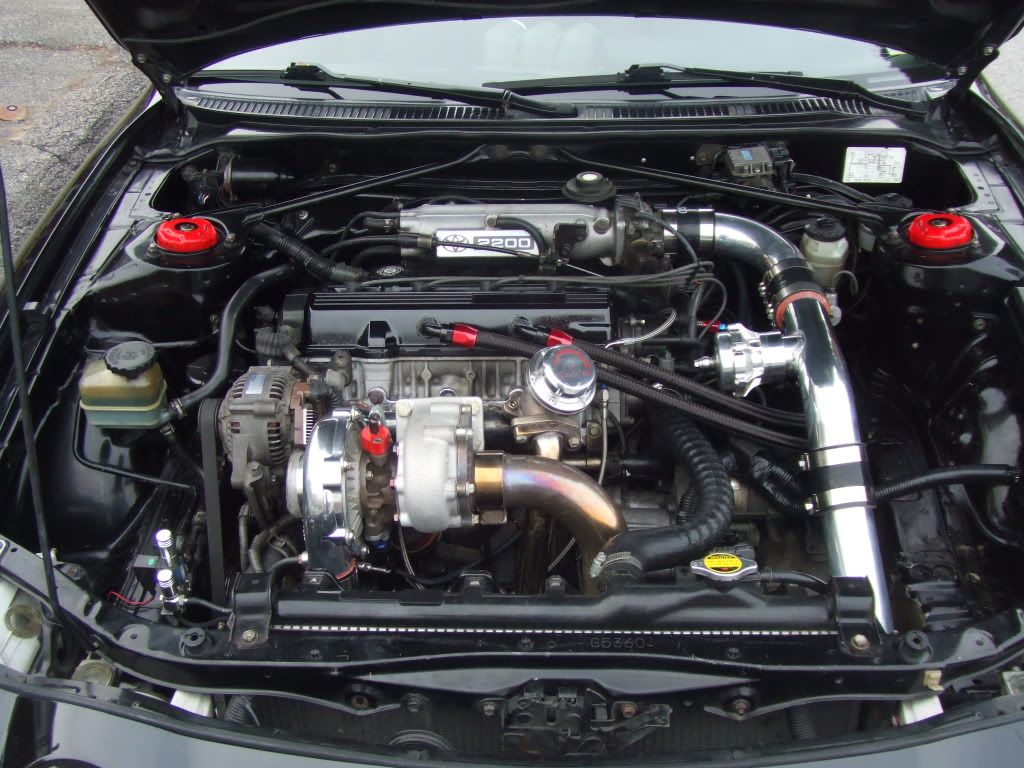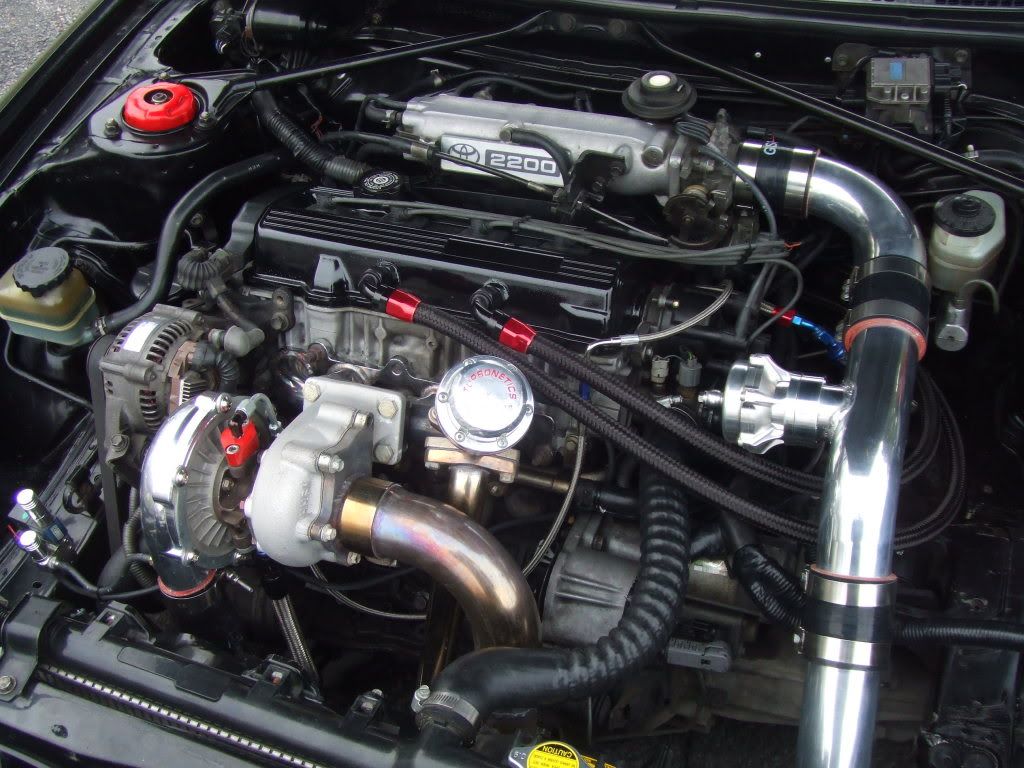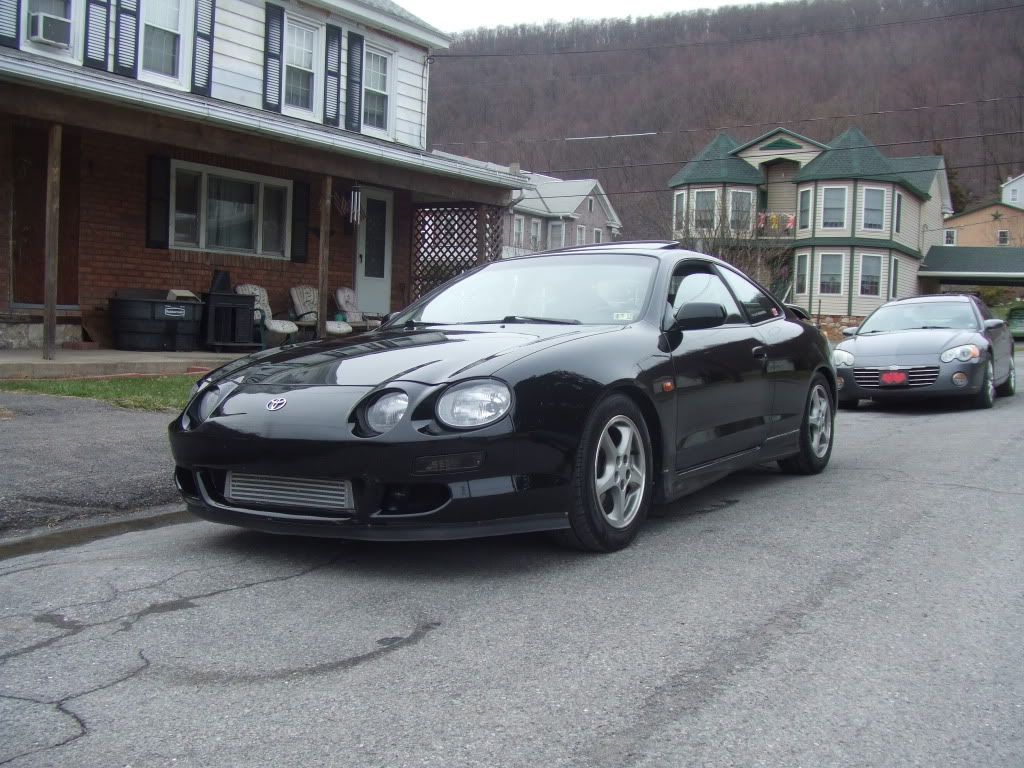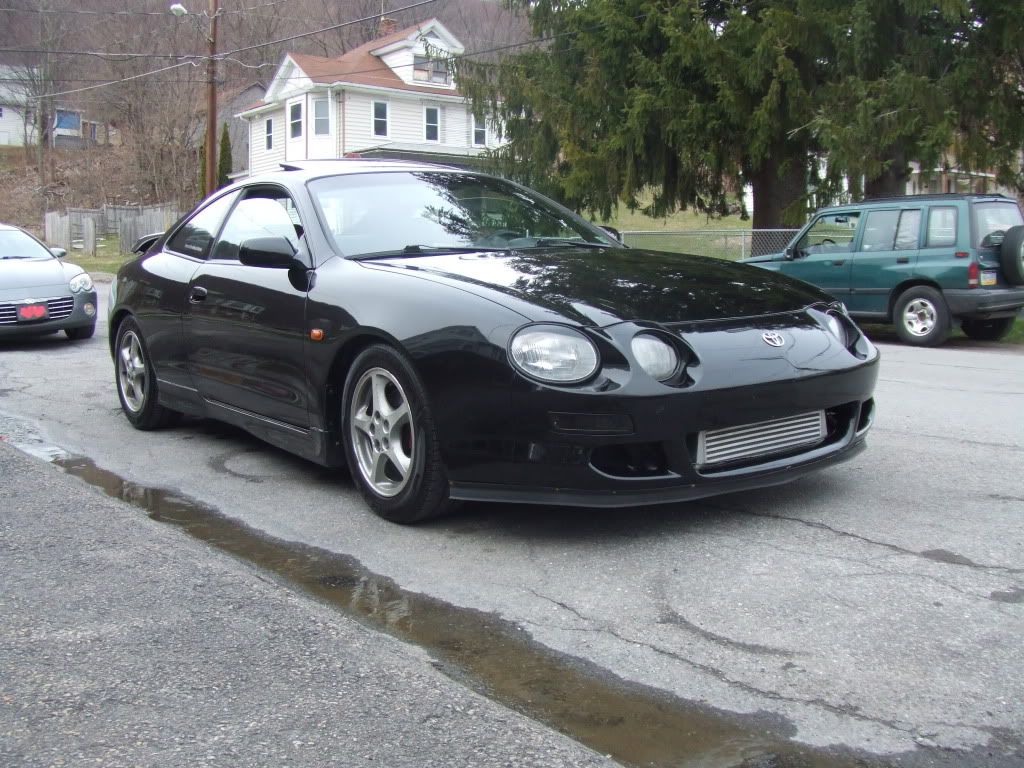 im thinking of getting this front bumper .....NO OR YES ...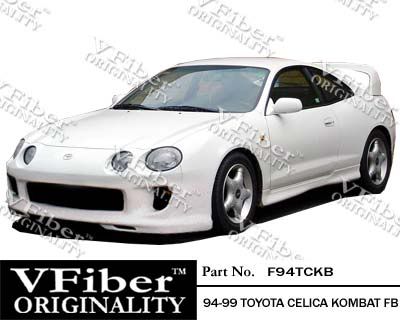 and the rota torque ....... bad ass