Hello 6GC'ers,
So here it is, my project thread, or more like a details thread because I don't think it will be evolving very quickly

Getting my Celica:
I decided about 2 years ago that I wanted to get a Celica for my first car (I am 17 now). I was originally looking at '93 model 5th Gen Celica manual Liftback (All lift back 5th and 6th gen Celicas in Aus have the 5S-FE), but once I started saving up a but more I decided to go for a 6GC. I liked the exterior styling of a nice clean 5th gen (has to be the update model though), but I was drawn to the 6th gens for the increased safety features, tighter turning circle, and their much nicer interior. It was also much easier to find them in good condition with low mileage. And I am now completely hooked on 6GC's

So I was on the hunt for a '96-99 model ZR Celica (This is the top-spec model in Australia, equiv. to the GT/GT-S) manual with less than 180,000kms. My preference was red, and i wanted a sunroof, but I wasn't ruling anything out.
After searching regularly for a number of months, I came to the conclusion that it was going to be very difficult to find what I wanted in my budget near me. The ONLY car that I found in my state that suited my requirements was from a dealer and felt very untidy when I test drove it, lots of rattles etc. it felt like it had been thrashed... A theory supported when I found a fire extinguisher in the passenger footwell and receipts for heavy duty shocks and coils. Very disappointingly, this was not the car for me.
I kept searching and eventually found 'the one'. A Completely stock standard Silver 1997 model Toyota Celica ZR Manual, in excellent condition, with only 140,000kms (about 87,000 miles). Optional features included being the Factory Sunroof, Air con, Tinting and an Aftermarket Alarm upgrade (update: which I have now found out doesn't work

).
It was initially too expensive for me. I kept looking at it every day, wishing that I could afford it... And 'if only' it was $1000 cheaper.... But then one day they dropped the price by $800, and I was on the phone immediately.
The problem was, it was in a dealership in Melbourne, AUS, just under 2000kms away from me. Because of the demand for cars out of Melbourne, it was too expensive to ship, so I had to organize to fly down and drive it back myself (an entire 2 weeks after I got my license).
After a very long process of organisation and the minor inconvenience of them selling the car to somebody else when I was organizing a mechanic inspection, it was mine XD
Here it is: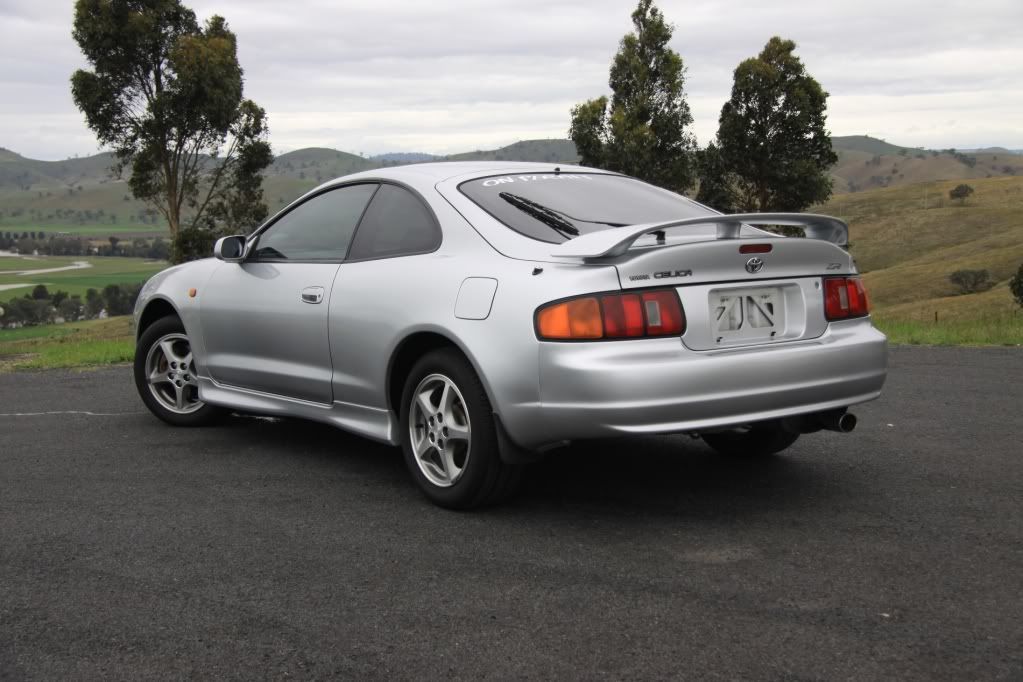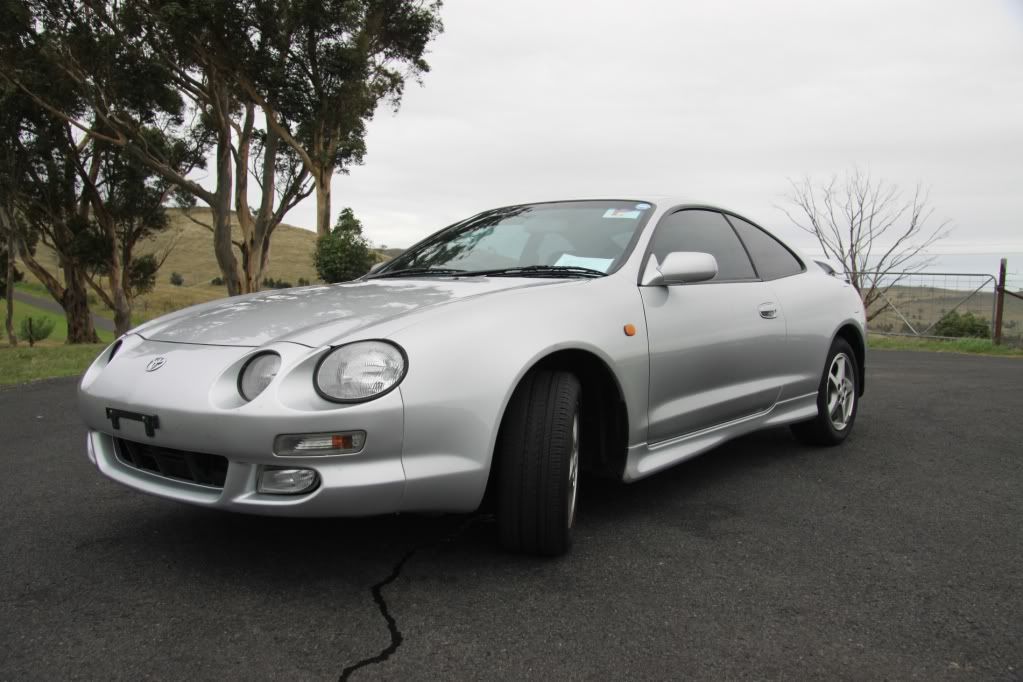 The Future:
I have always been very much a fan of the stock look on Celicas (with all of the factory goodies installed of course!), so I do not have any extravagant plans..... And since purchasing my car I am now a broke uni student

But I am planning a few small things:
Aftermarket head unit for iPod integration.
JDM Clear Side Indicators
Spree LED dash kit + possibly everything else as well

I also have a few different ideas about less common mods to do, but they will require a lot of thought and probably some forum threads

But you never know, if I keep reading all of you guys project builds I might eventually get a proper mod bug

I will keep updating this thread when I do anything, but I don't imagine I will be moving terribly quickly.