Ok - we've thought about doing this for quite some time now. Old coupe parts car, hitting the dirt track... with an EVENTUAL beams in the engine bay.
Just some love...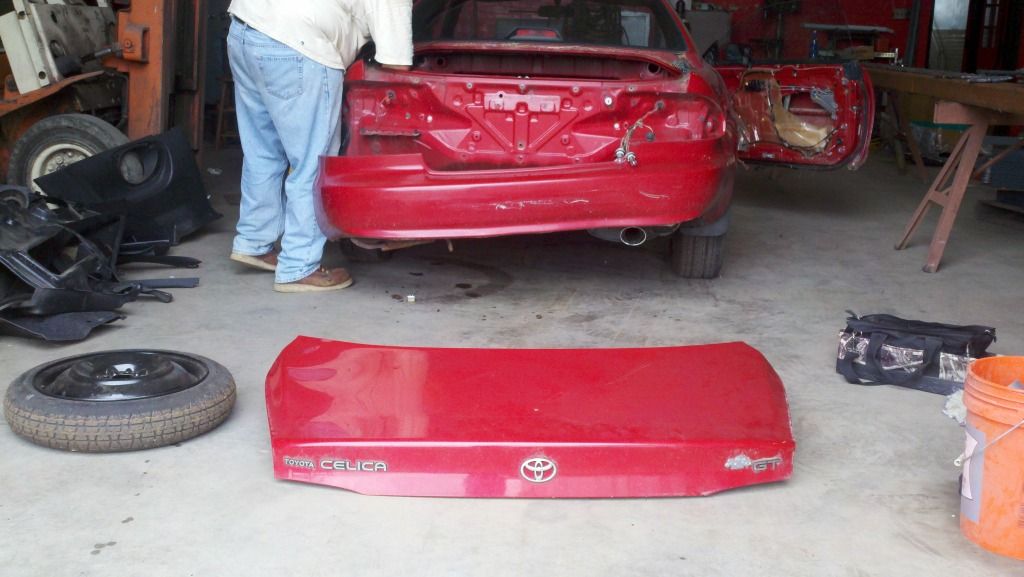 Terribly rusted bumper and bumper mounts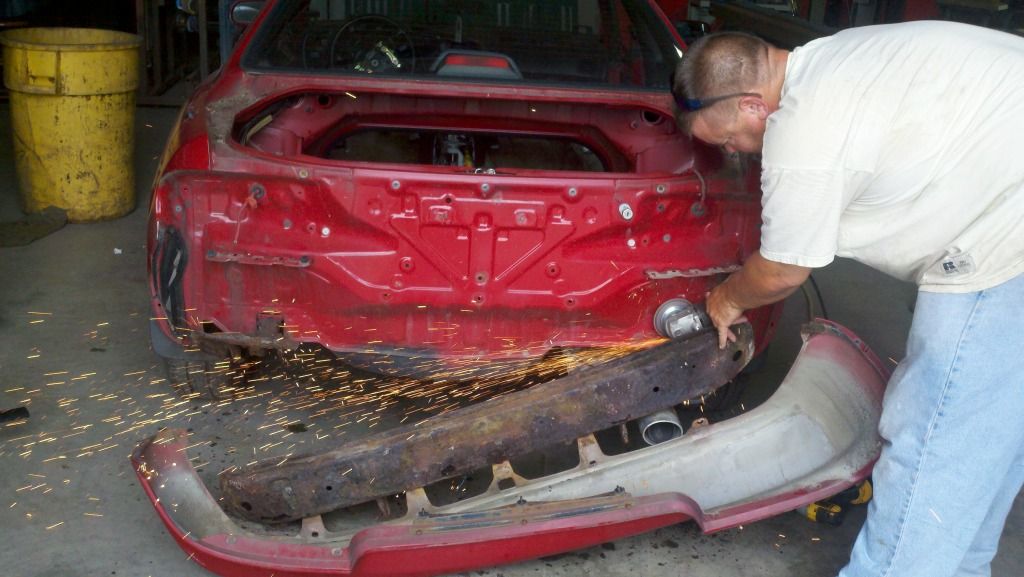 Redneck Car Lift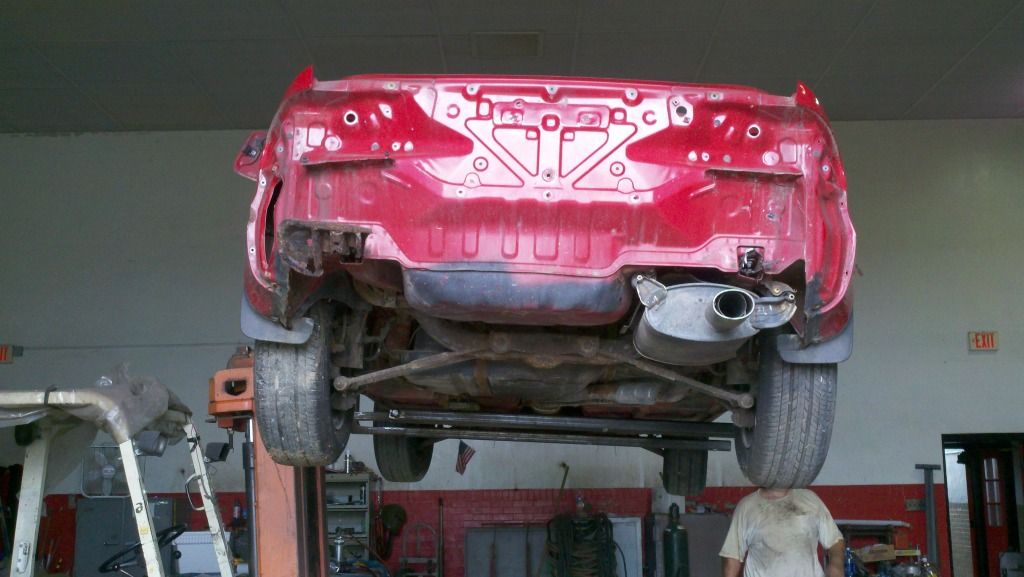 While in the air we dropped the exhaust and the gas tank and examined the under body. It looks surprisingly GOOD! The shock towers are solid, not rusted. The shocks seem to work, and the rear subframe is for the most part in tact. A removal, sand blast, lube up, and a good painting will make it really smooth for full racecar adjustment.
Back to the interior...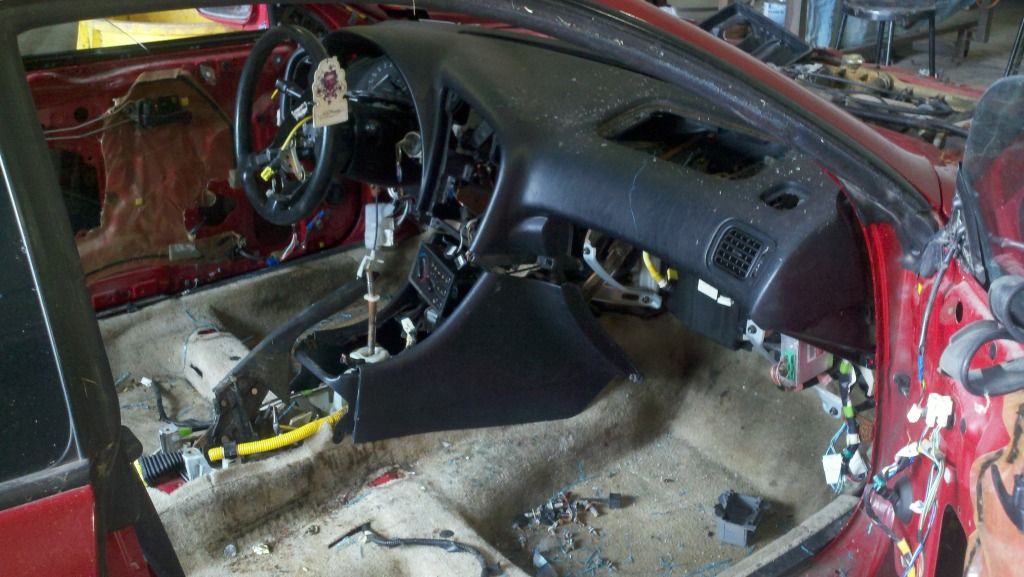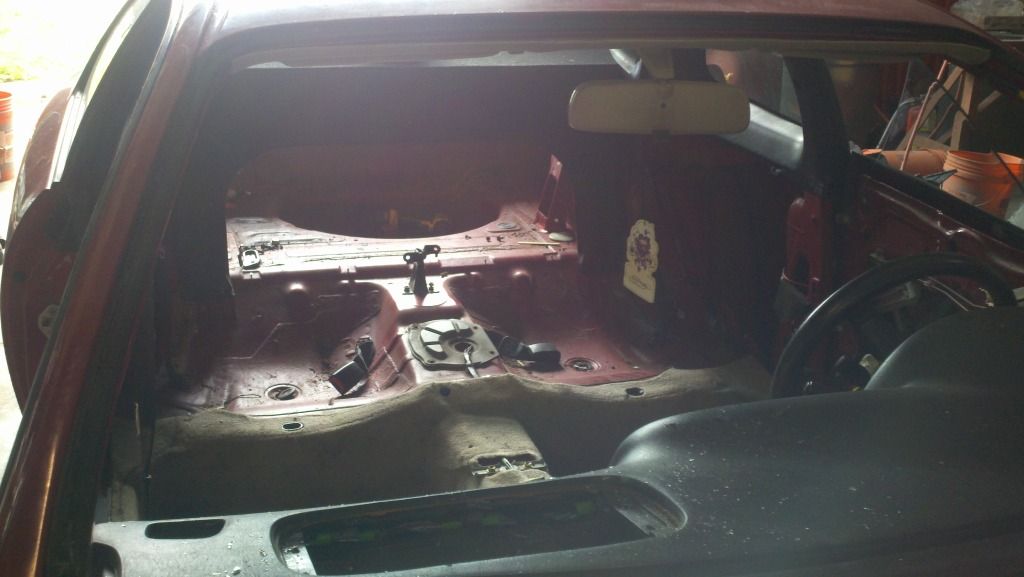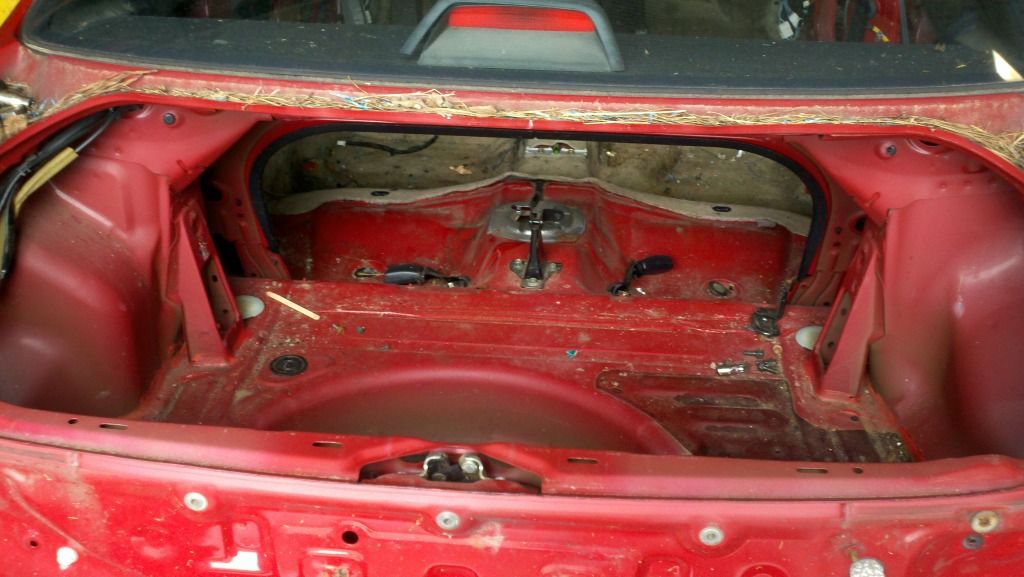 And finally...
Dash Out
And Finally again.... doors and fenders off as well, as well as all glass, no gas tank, no dash, only pedals