I've been on here for a few months now, but finally getting around to this. Here is my 1996 Celica ST. I bought it from my friend, who was the original owner, in July with 98k. All it needed was a fix to the rear bumper and an AC compressor, which was the first thing I bought and installed. Still haven't gotten to that bumper, but looking. I don't have a pic of that, or very many pictures of when I first got it, but here is the one I have:
Next, I got a set of Scion TC rims with decent tires (~80% thread left) for $300: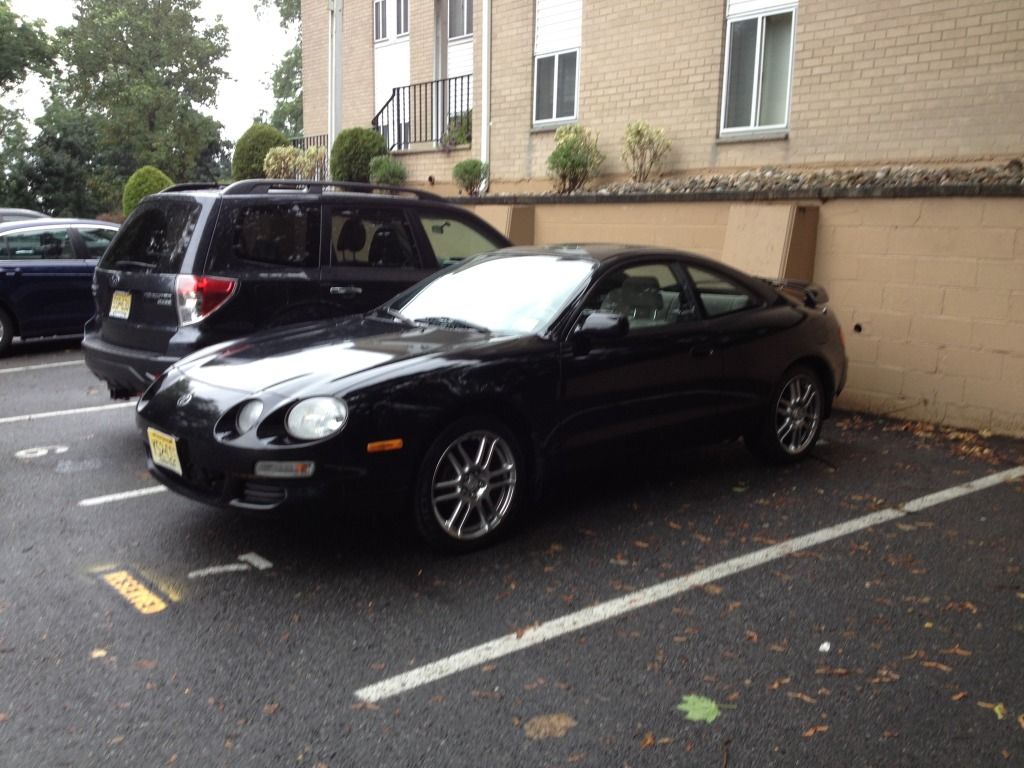 Then, I got a Ralco RZ short throw (7gc) from ebay and installed. It took a while, but the thread on installing these was great and I got all my questions answered. I bought a knock off TRD knob off ebay, and installed that but I didn't like the feel...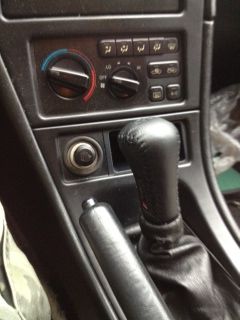 ...so I tried the weighted knob that came with the Ralco short throw and it really made for nice shift feel. I cut the ring off the boot and tied it down, gives a nice look: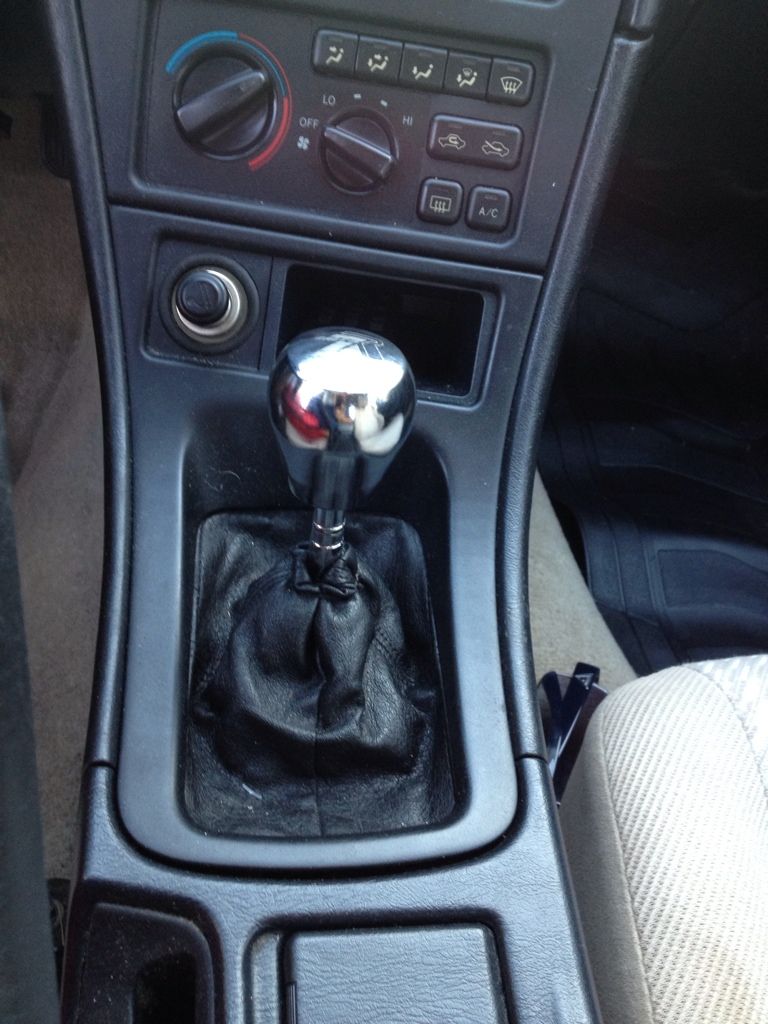 Next, I installed a Clarion CD/Ipod player with bluetooth that I got from Crutchfield, came with a remote too. Easy install, really improved sound quality but I still need new speakers all around.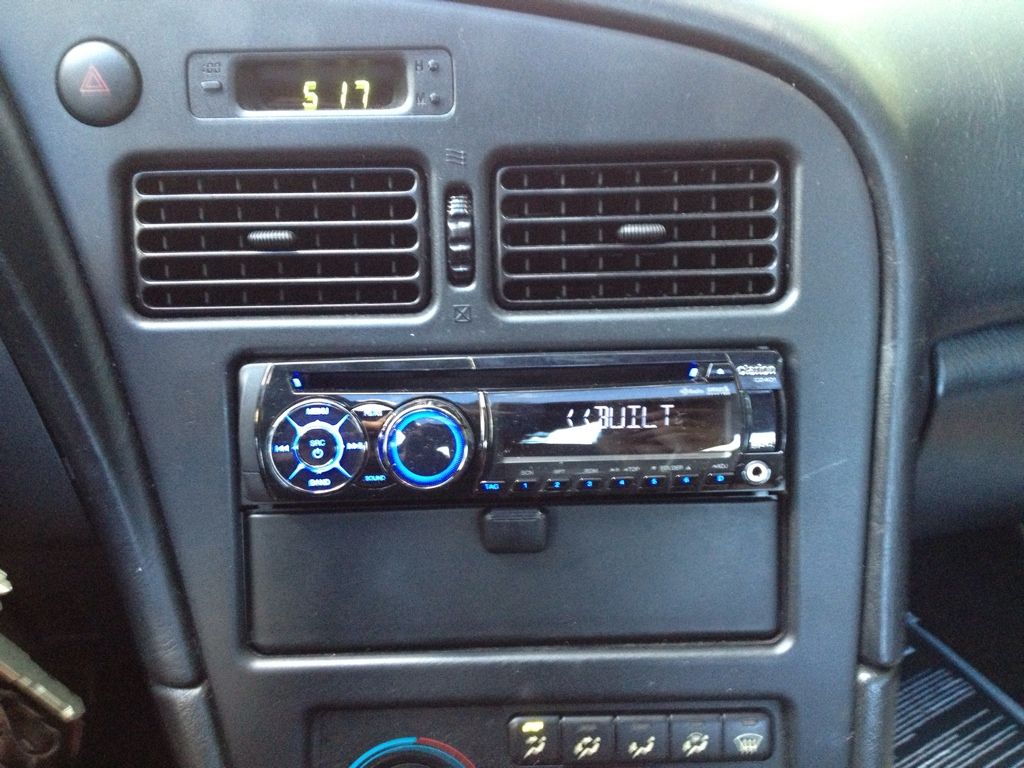 Then side skirts: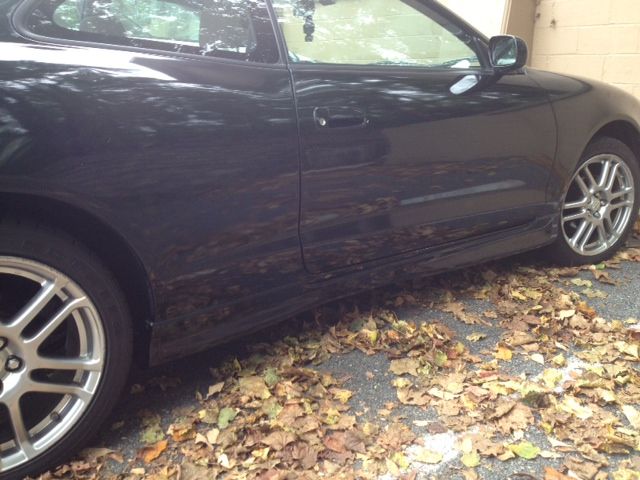 JDM Kouki tails:
In process:
installed: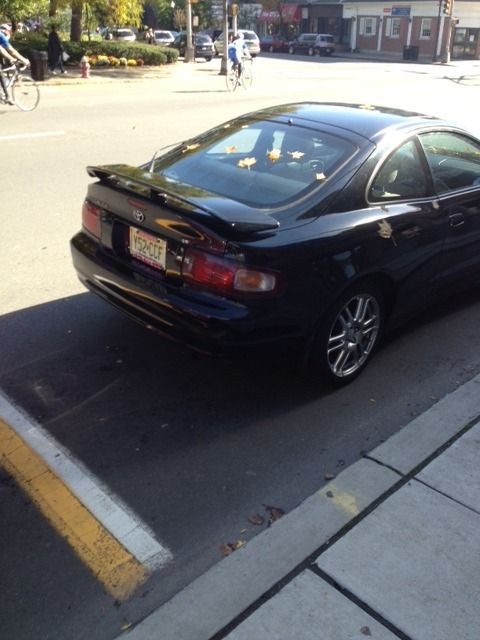 Then there is the K&N 57i Series Performance Intake Kit made for the 7AFE:
(pic shows the TRD 3-point front strut bar I just installed, see below):
and a video for sound: (there is a rattle between 2500-2800 rpm that I can't find... I think its a heat shield)
Link to video:
http://s1267.beta.photobucket.com/user/cel...f9e559.mp4.html
...then came this weekend. This weekend I installed new KYB GR-2 struts all around, TRD lowering springs, a TRD 3-point front strut bar, a GT-Four rear strut bar, and a steering wheel from a '98:
Throwing on a 20" rim from my friends' shop, just for fun: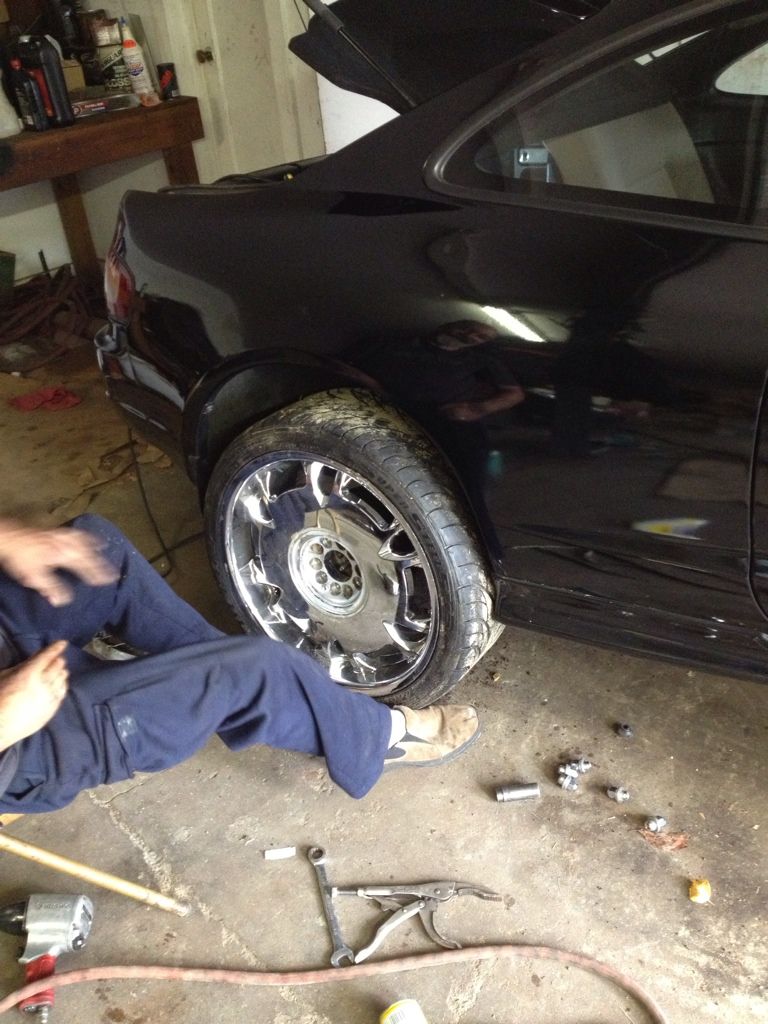 GT-Four rear strut bar:
TRD 3-point front strut bar: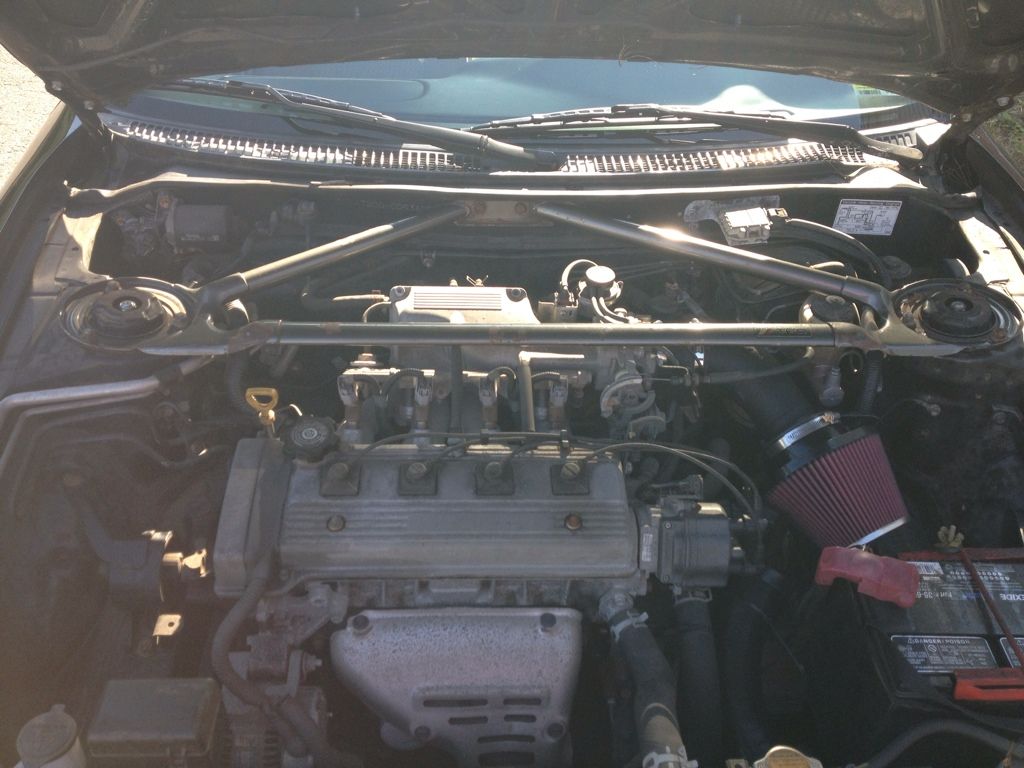 Steering wheel (I bought the sub-harness adapter so the airbag works and there is no light):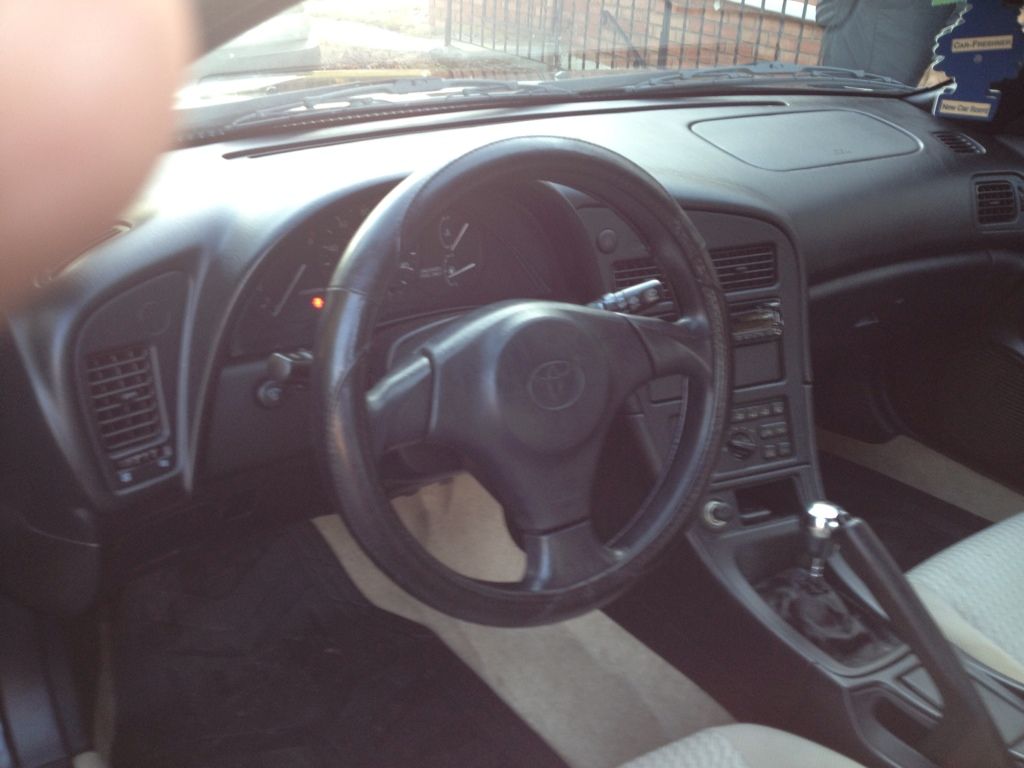 ...and the final (lowered) product... for now (oh, with clear side marker lights):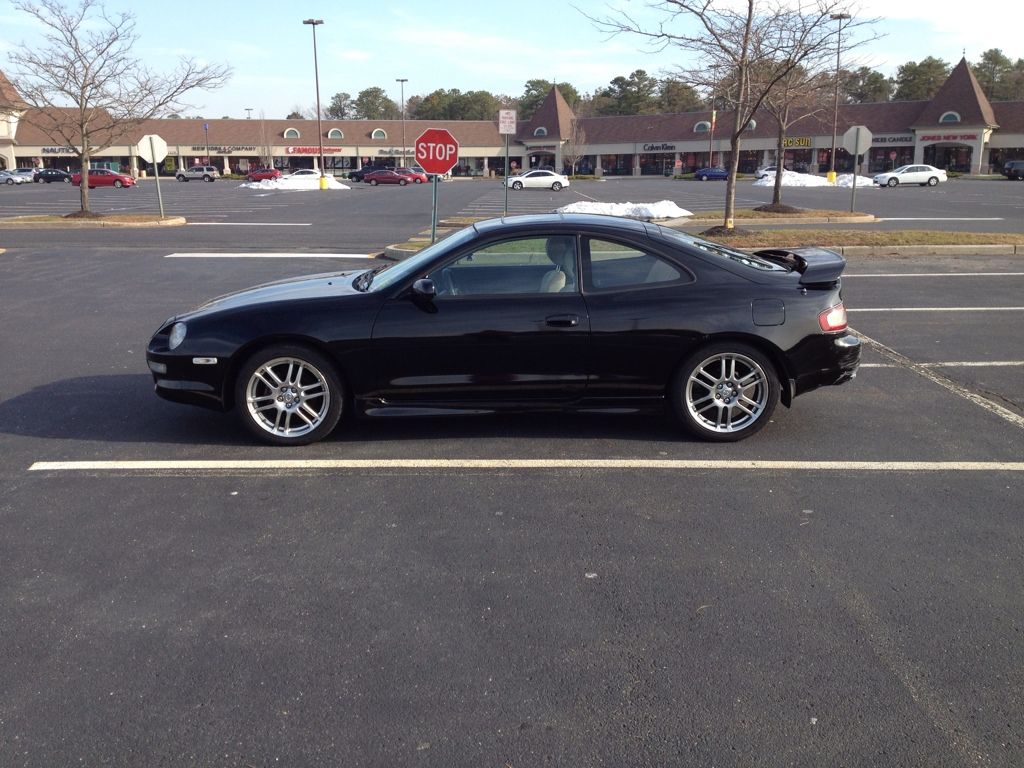 ...still need to fix the bumper!