Hey everyone,
I've been on this forum for awhile and I feel like sharing what I've done with my car.
Im sorry if there isnt many pictures for every little thing ive done, was too excited to take pictures when I was actually installing them

also sorry for some cell phone pics...
Anyways...I got this car back in June 2010 I was surpised to see that it had gold emblems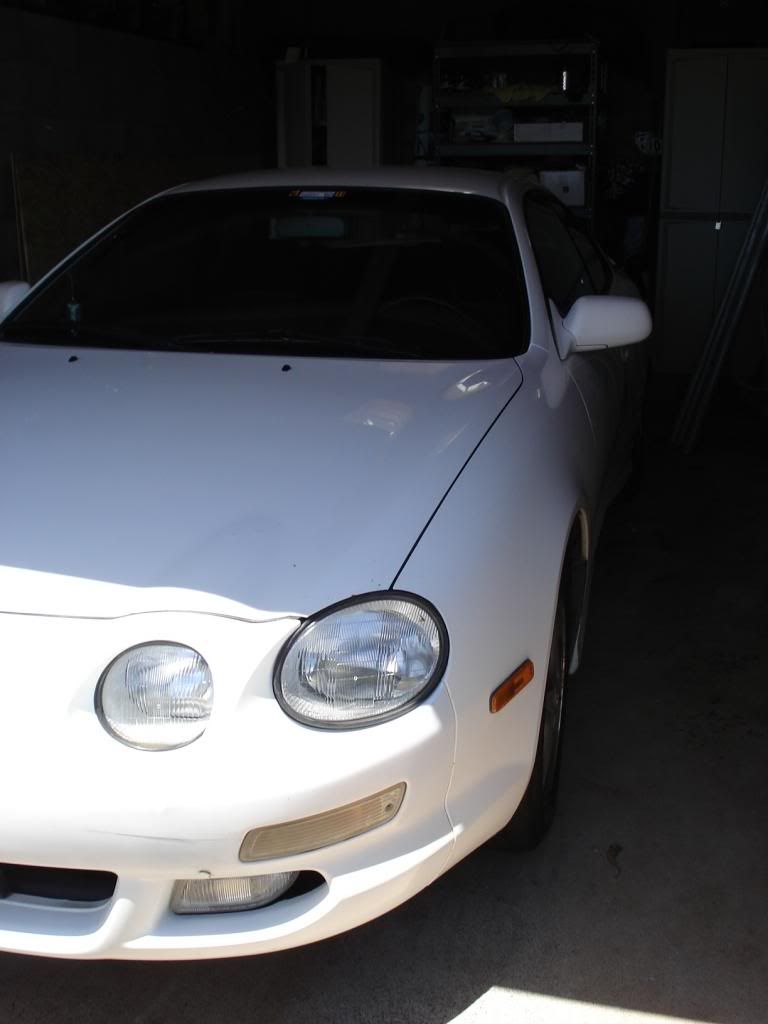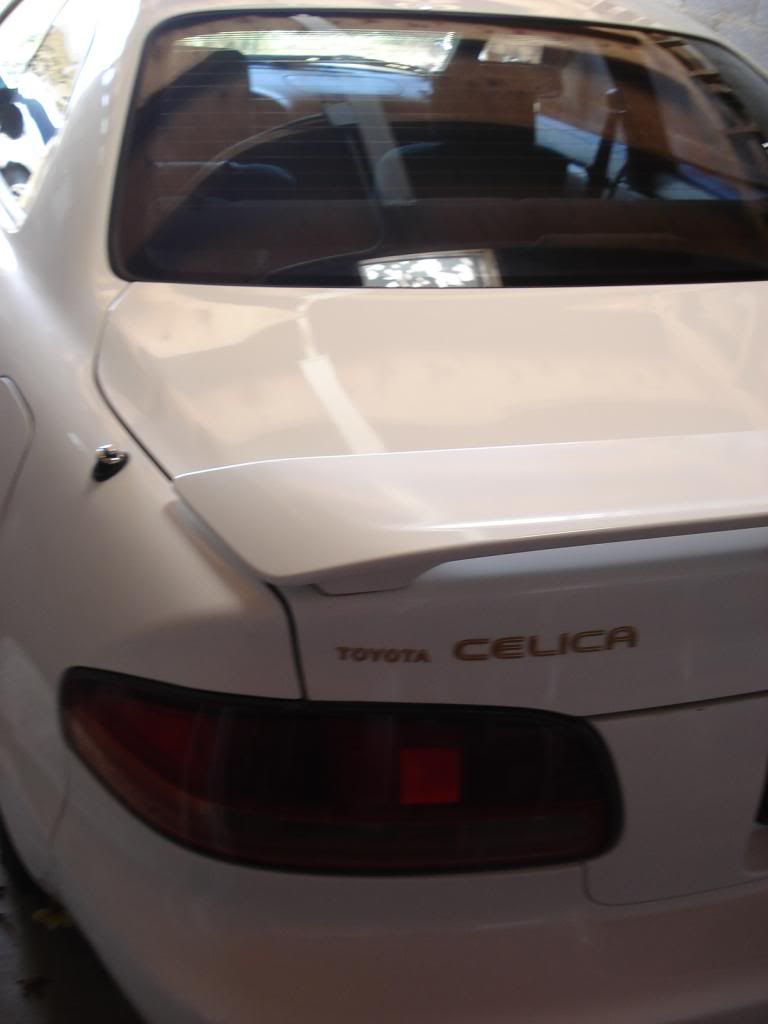 not in the best shape but I was excited as it was the first car I purchased with my own money . I started looking for ways to mod it and I came across a lip that was pretty cheap off of craigslist.
and also added some halogen bulbs in the process.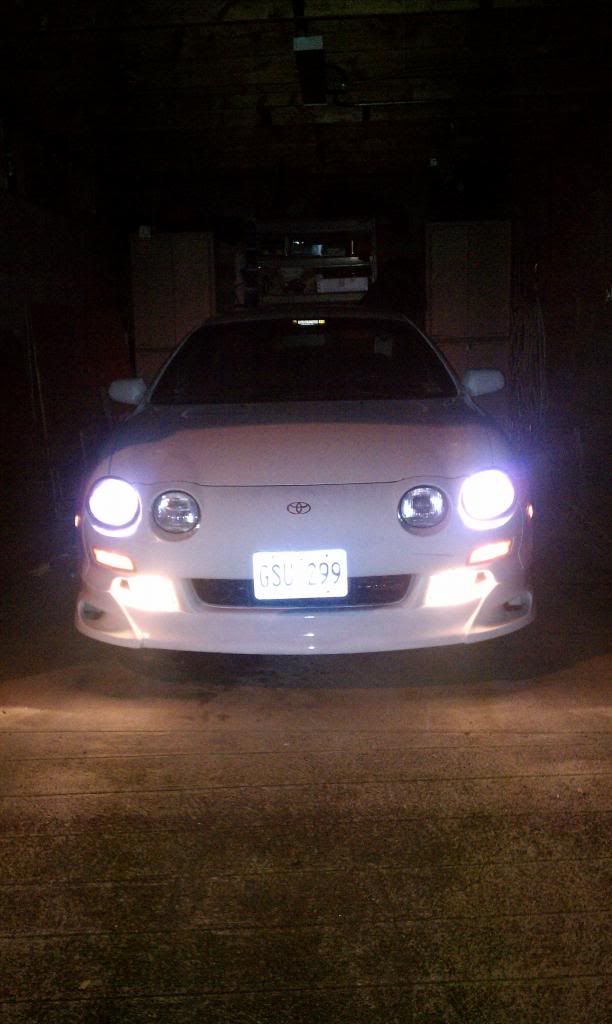 I also was able to purchase a ss-3 grille with emblem (which I ended up removing later)
(you can kind of see it in this pic...lol)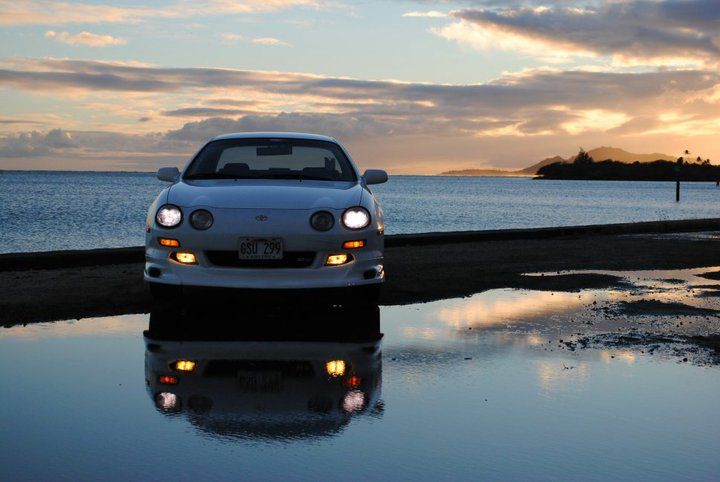 Not knowing when the previous owner changed their tires I ended up purchasing some rims
(17in Tenzo...cant even remember what they were called)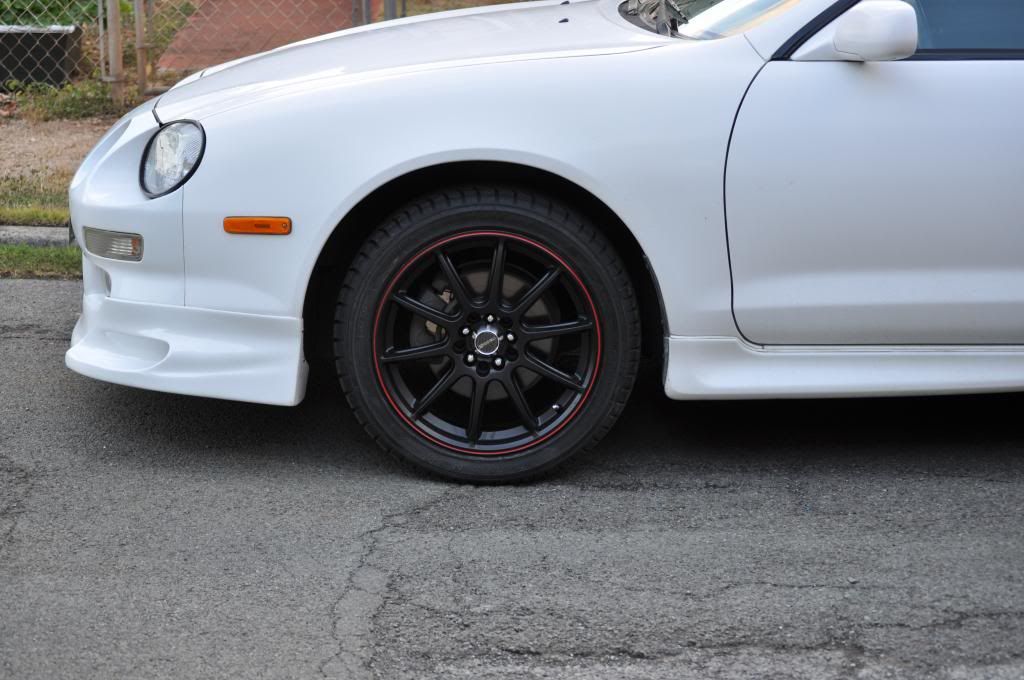 I believe next came the intake install, purchased a ingen short ram intake.
and the process of stripping the spoiler off the rear truck & debadge!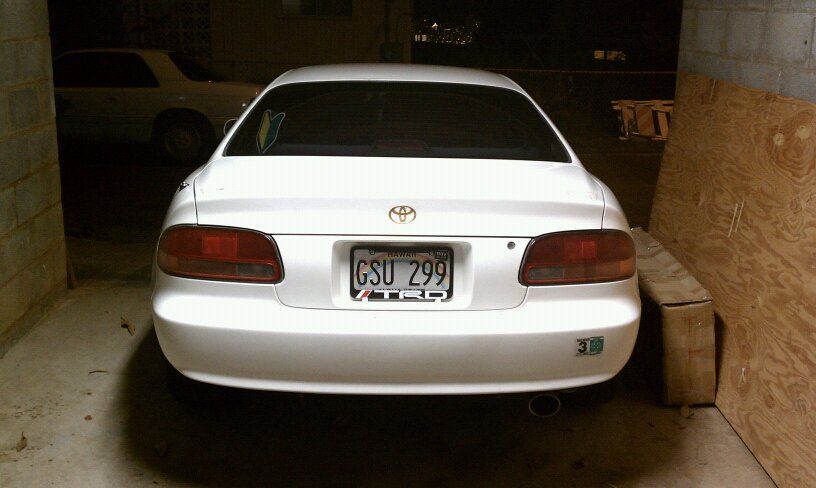 the wingless look started to grow on me so I left if like that for a while and decided to switch up my front lip with something more...JDM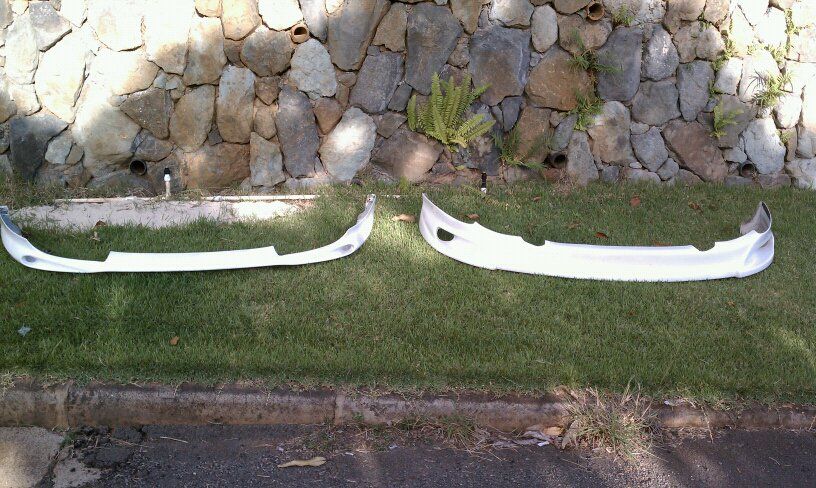 (you can also see the tilting licence plate bracket

)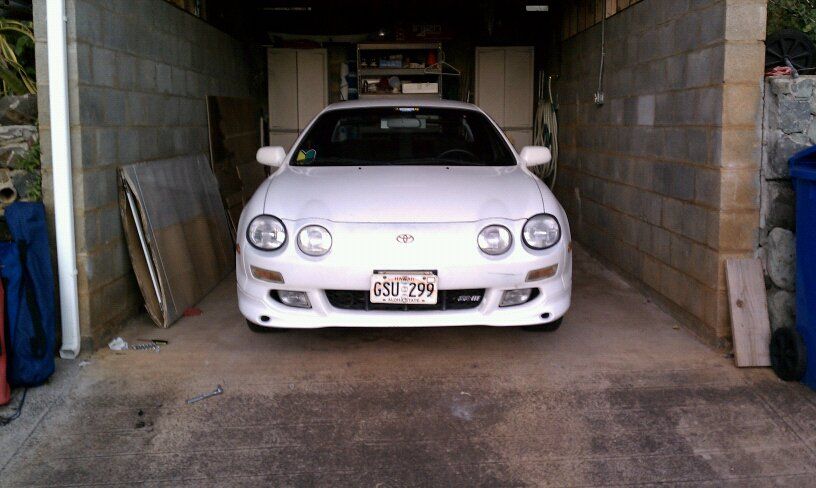 Then I decided to go further along the JDM route and got the 96+ curren tail lights for some reason toyota wanted to put a box in the middle of our tail lights...
and also added on the new spoiler
close up!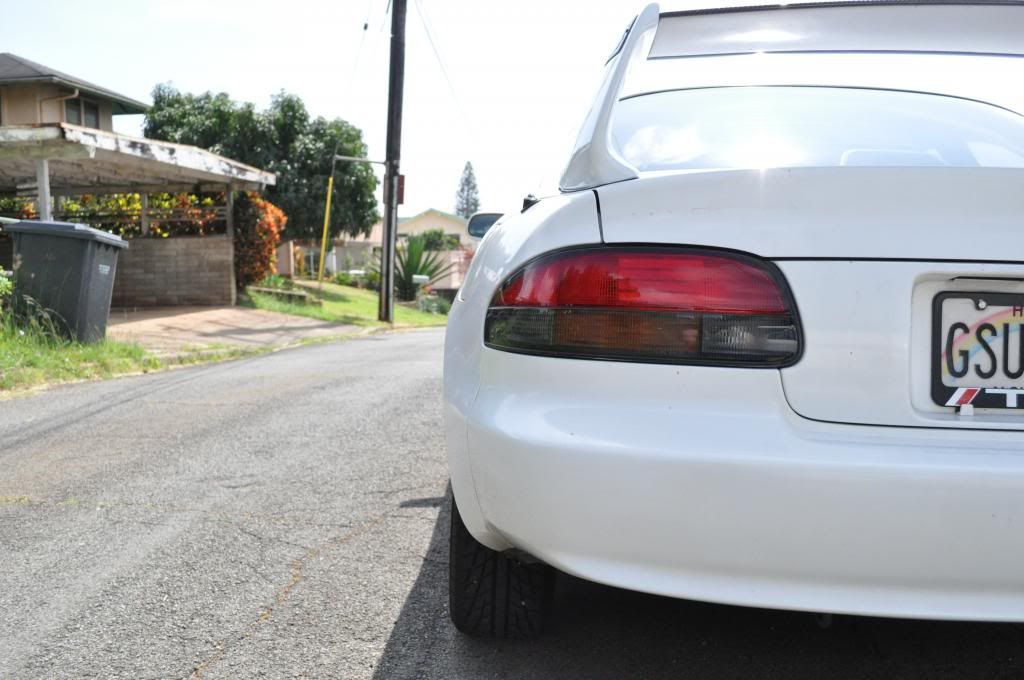 as most of you know, its such a pain to find an actual exhaust system for our cars so...
haha

Threw on a universal Greddy ti-c 60mm tip and the total came out to about $250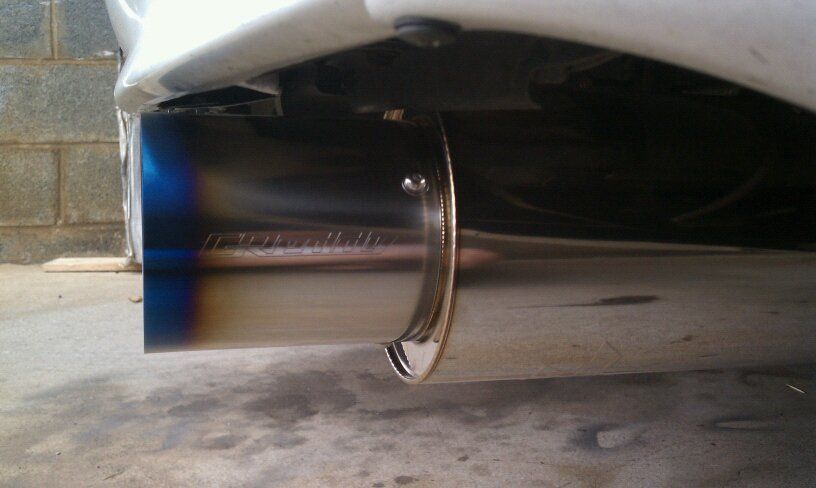 I was also able to get a pair of TRD rear splitters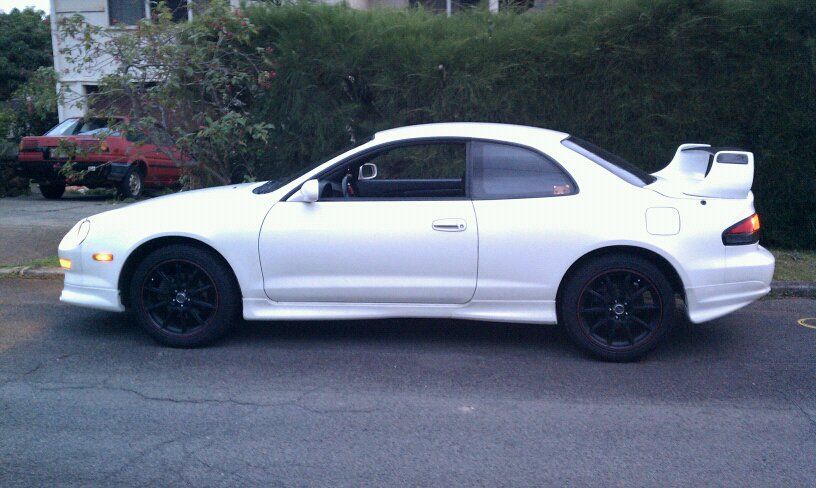 Saved up a bit more to throw these on & some hids to go with it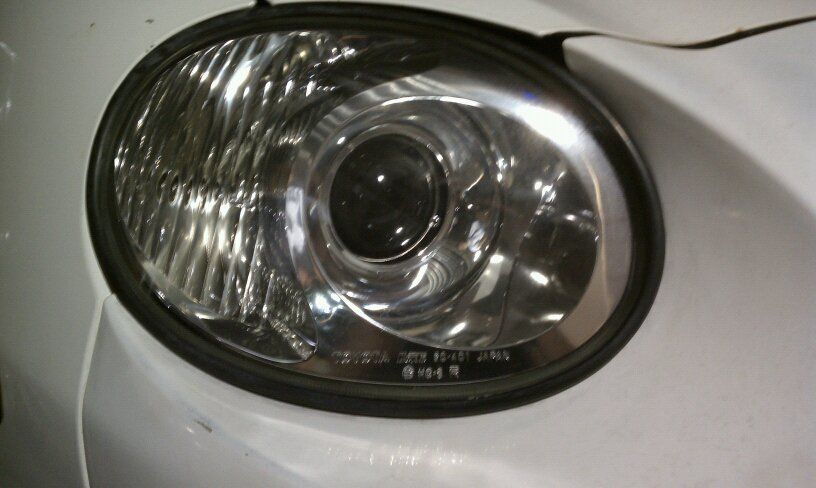 I felt like after this my car was done!
Until...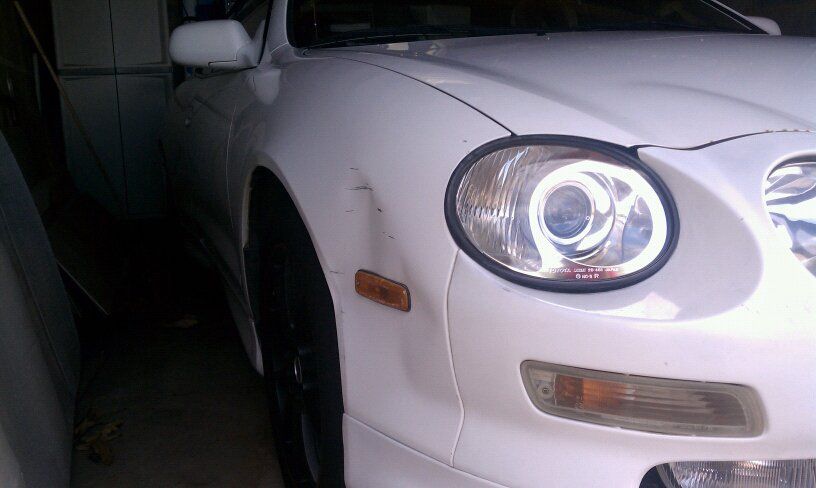 I was a bit depressed as someone reversed into my fender without even leaving a note, and it was on school campus! So she became a garage princess for a while because I didnt trust some of the drivers who parked around me... But I used it as inspiration! I decided to go with more JDM goodies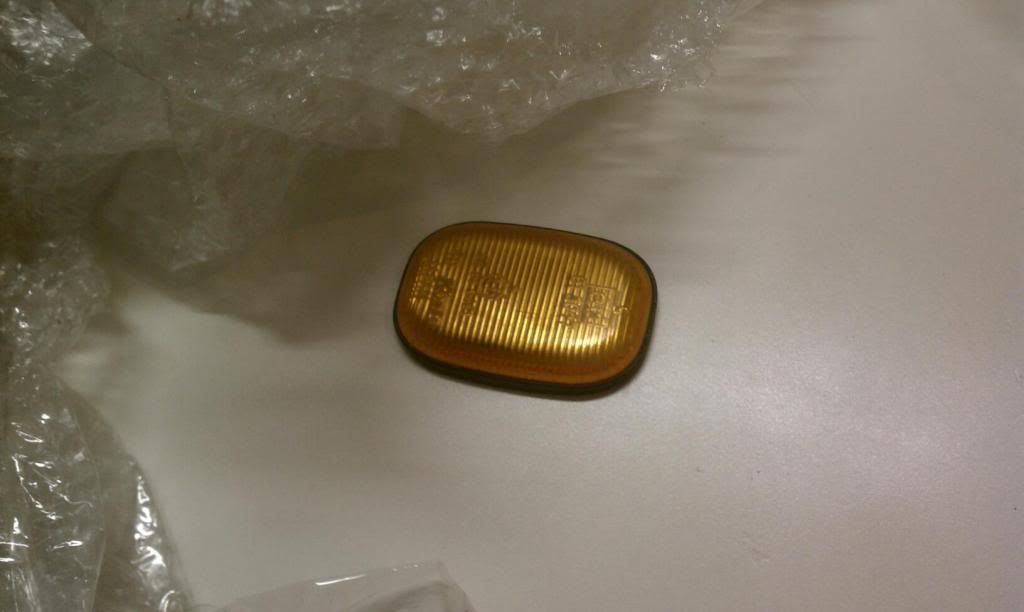 On the day they were supposed to arrive I got excited and teared down the front of my car, and that was no easy task. Especially that one bolt deep in the fender...But I got everything off!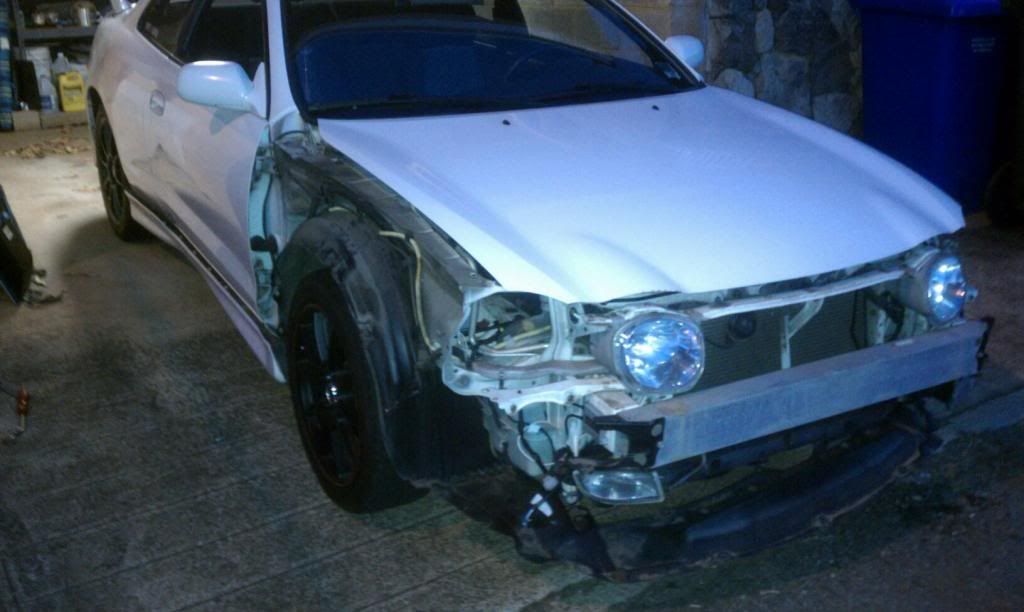 And she was dent free again!
After a few months, I let my friend take my car to his house to install my BC Racing coils! Since I had class that day...
And they sent me this picture lol
(my friends G and my other friends turbo IS )
and before I finished class they said they finished!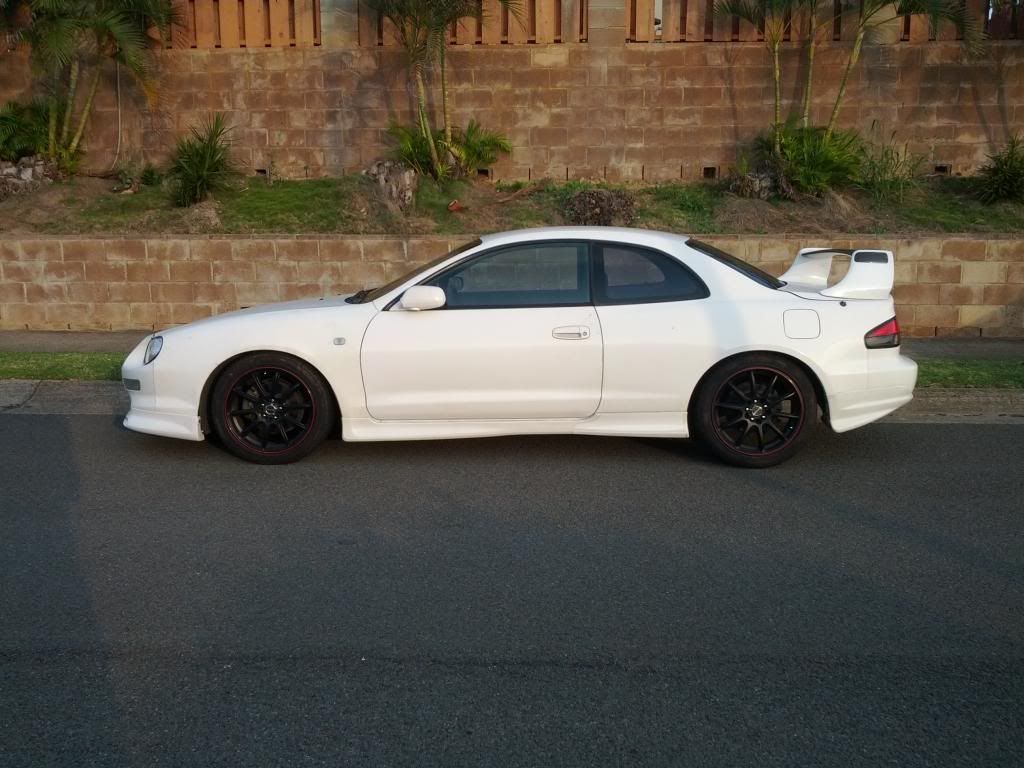 Then my ECU starting acting up on me...Thinking it was the ignition coil, and the igniter I switched them out. But she kept on throwing me check engine lights

, eventually I ended up replacing the ECU

But is running currently without any problems...Knock on wood
Not too long ago I picked up these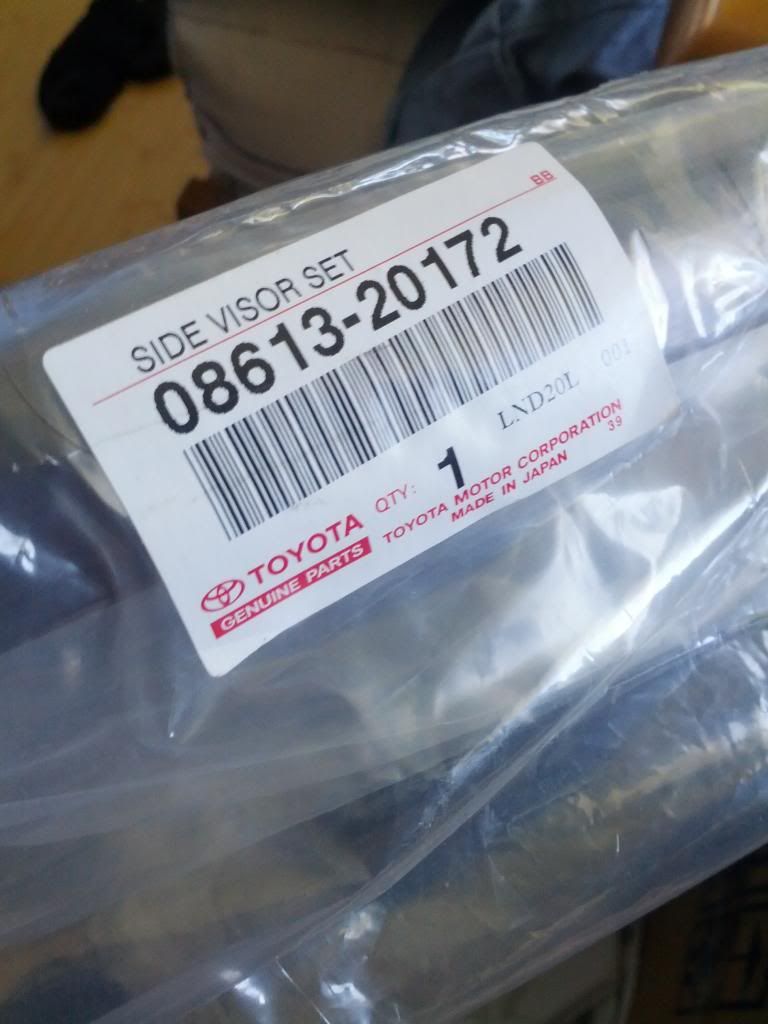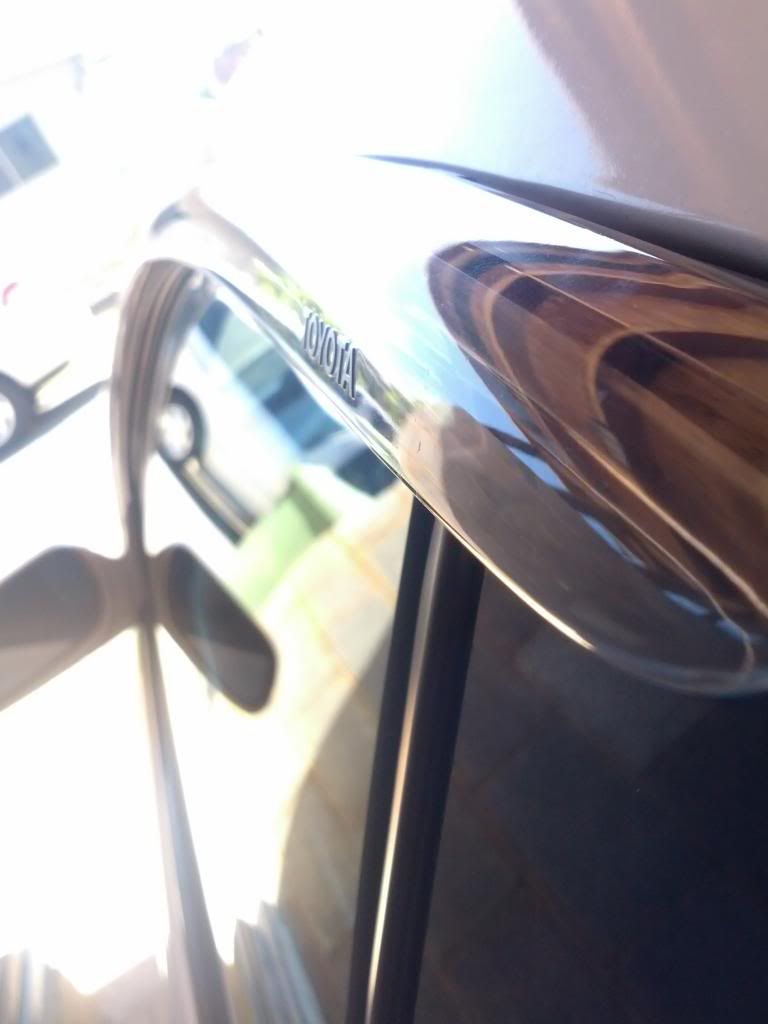 Luckily my father (he has a 2002 celica) was like, Hey I need to replace my tires soon...Then I was like HEY!, you can take my rims and I can order new rims. So I ordered these...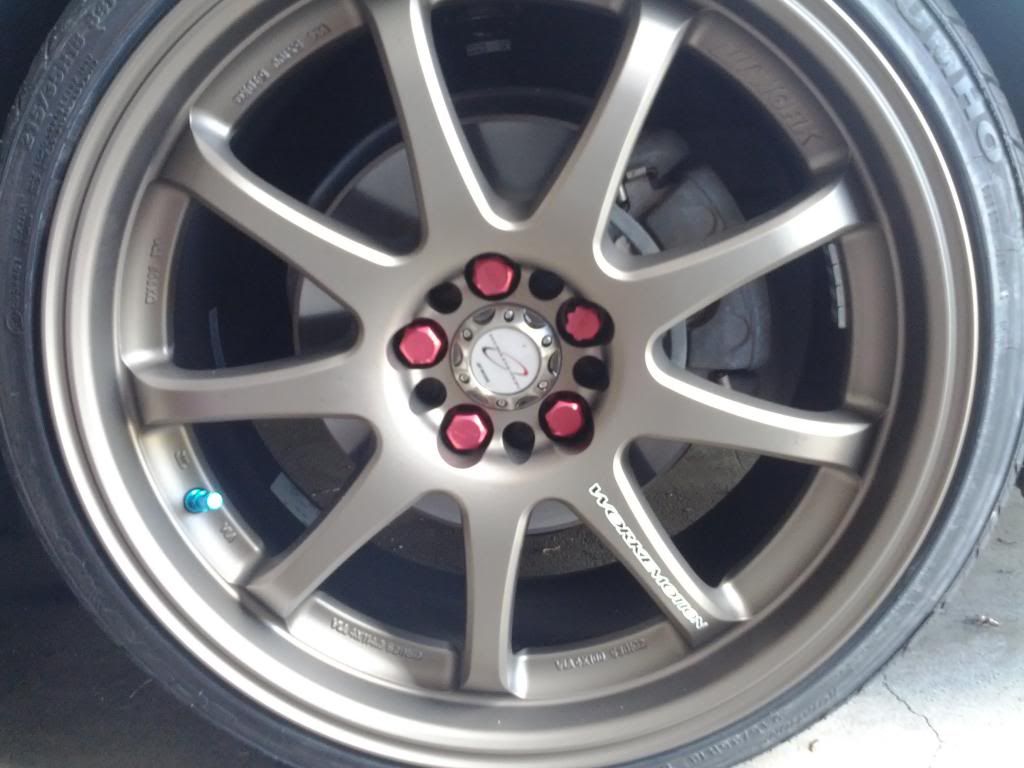 work emotion xd9s
front 18 x 8 +35 & rear 18 x 9 +38
and this is how she sits now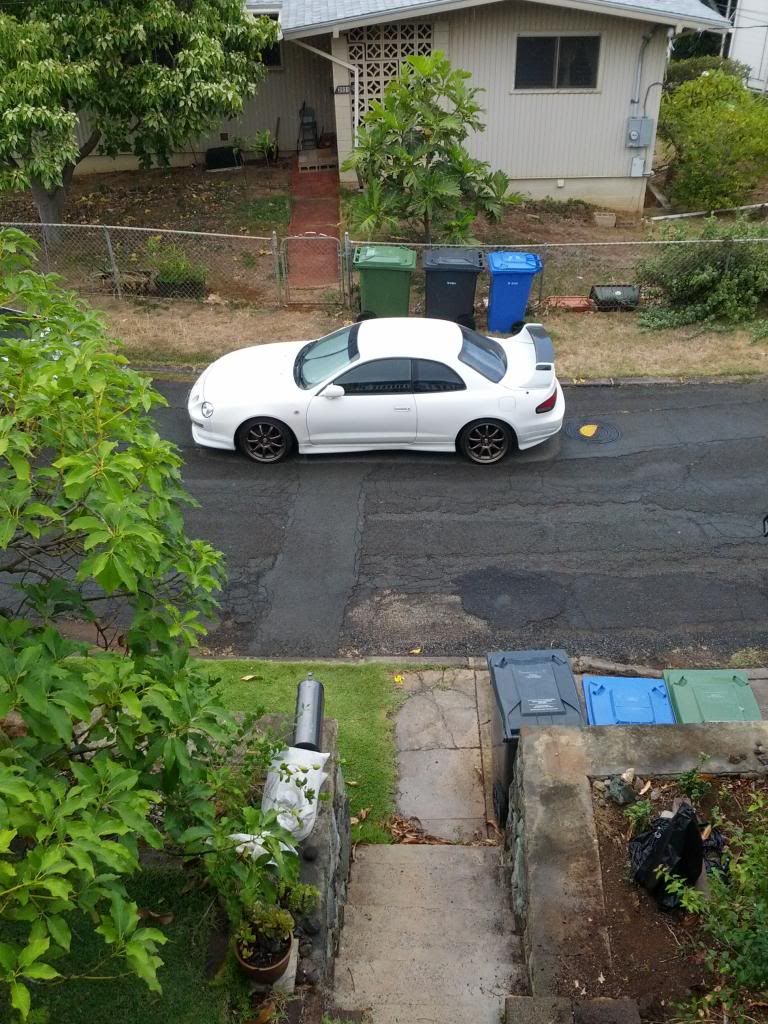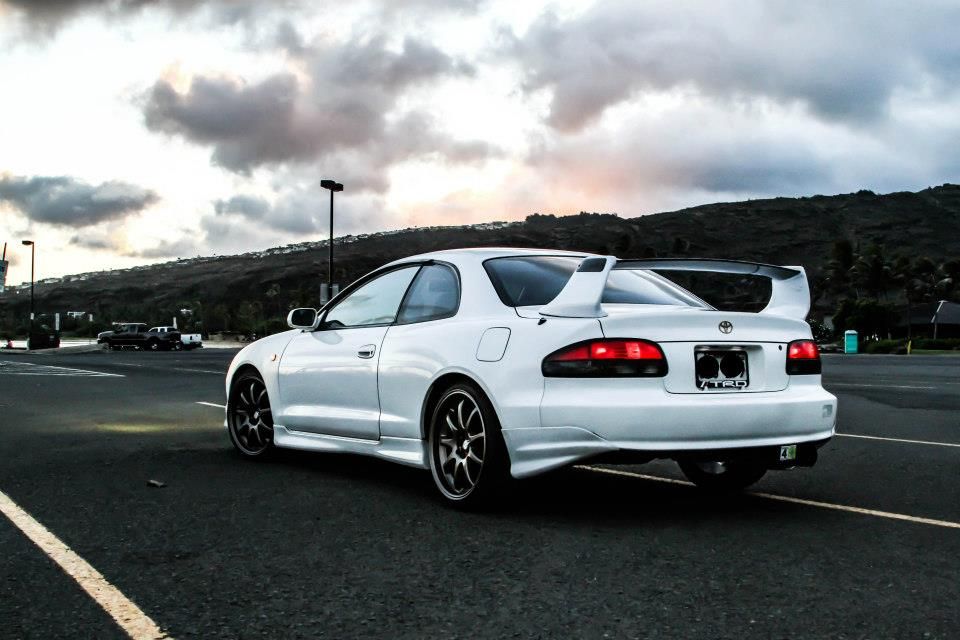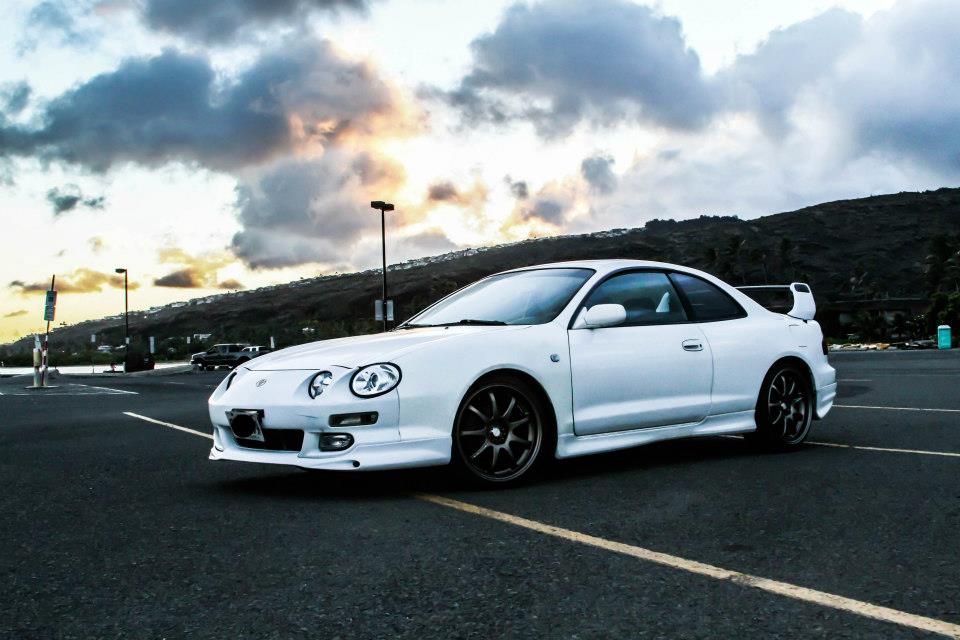 I could definitely go lower...but some of you know or heard rumors how bad hawaii's roads are...and I still need new paint

Heres a mod list for you guys
Ingen Short Ram Intake
TRD 3 Point Strut Bar (forgot to take picture...sorry!)
Tom's Front Lip
TRD Rear Splitters
OEM Side Skirts (Was lucky it came with the car!)
TRD Spoiler (vincent_doggy-Huge supplier with my parts! thank you very much)
Work Emotion XD9s 18 x 8 +35 18 x 9 +38
JDM Spec Fenders w/clear markers
JDM Spec Projector Headlights
HID Low Beams & Fogs
96+Curren Tail Lights
BC Racing Coilovers
OEM Rain Visors
Greddy TI-C Custom exhaust