Mission: Do it right the first time
Phase 1:
-Gen 3 3sgte swap
Phase 2:
-Complete AWD conversion
-Clean
28 JAN 13
Purchased 1999 Toyota Celica from a private seller in Boulder, CO.
Apparent timing issue and suspected head gasket issue.
Drove it 30 minutes back to Golden, CO with coolant spewing. And when I got back, I beat on it some more.
Back at the shop, wasted no time tearing into it
Had to stop once to let it cool down a little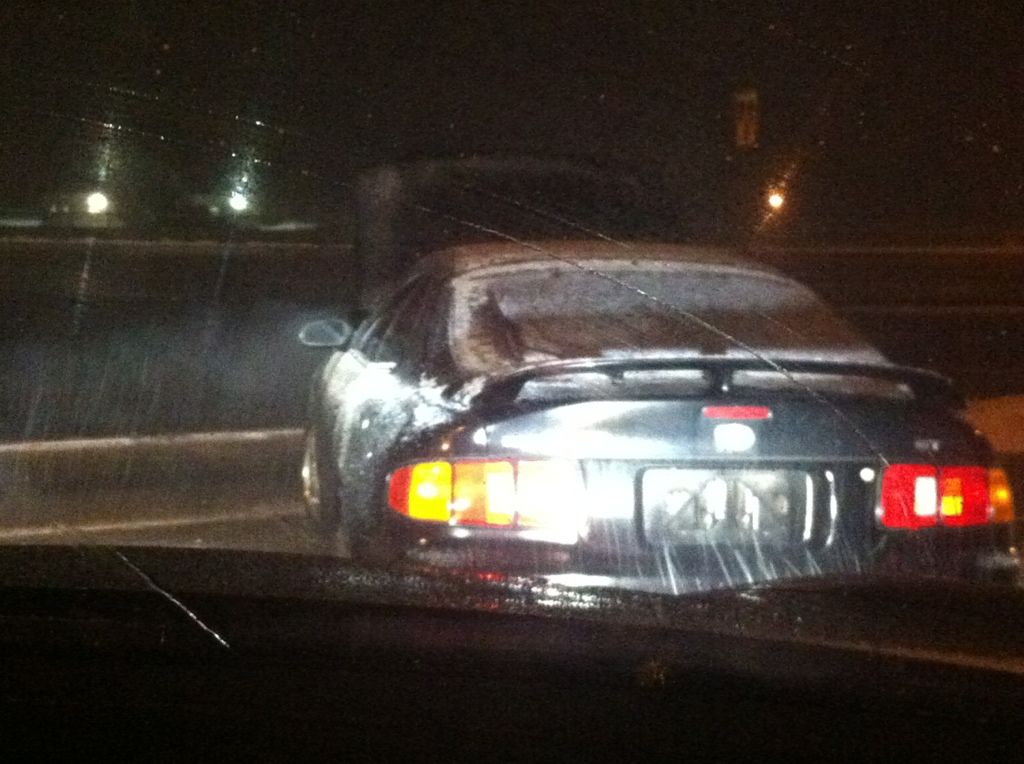 Ripping into it that night
29 JAN 13
Engine and transmission pulled
Signature Tweak pose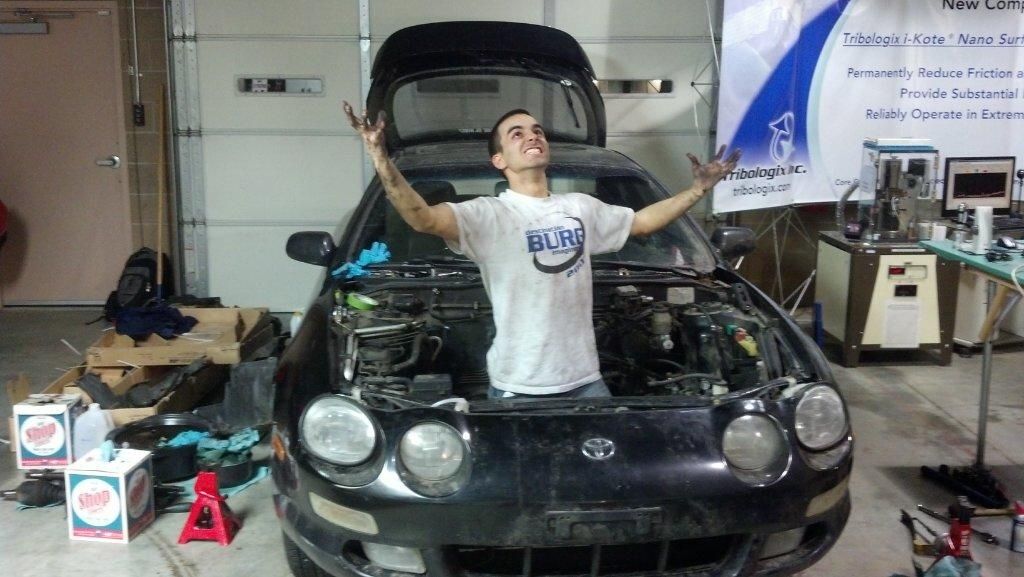 31 JAN 13
Ordered ST205 front clip
-coming with bumper, fenders, hood, lights and a set of projectors
-rear subframe
-rear diff, axles, brakes, drive shaft
-Ton of extra stuff I don't need
1-9 FEB 13
Ordered:
-Berk gen 3 downpipe ceramic coated with wideband bung
-Clutchmasters FX300 assembly for swap
-Triple gauge A pillar (for boost, oil press, wideband)
-Hose for remote oil pressure sender location
-Walbro gss342 + 400-765 kit
Cut a hole in the fire wall for wiring harness
9-15 FEB 13
-Have been collecting parts for the swap
-Installed new Walbro fuel pump
17 FEB 13
-Final decision has been made
FULL AWD Conversion
-I plan on using the GT suspension and GT4 brakes
-Have not decided yet to cut floor pan and weld or make custom brackets
ETA for clip 11 MARCH 13
Until then, I will be researching boost controllers and wheels.
11-18 March 13
PHASE 1: COMPLETE
see page 2
-3rd Gen 3SGTE
-FWD
-OZ Crono
30 April 13
PHASE 2: BEGINS
see page 3 and 4
-Fuel Cell
-AWD
-GT4 Brakes