I went ahead and sent my TB to Maxbore to have it "bored to the max". Total cost was $109 dollars for the work, a new gasket and return shipping. I paid $12 of shipping to FL using USPS Flat Rate, so it all came out to $121. Note I did this because I wanted a bigger TB for my FI application.
I'll post pictures first and thoughts/review later.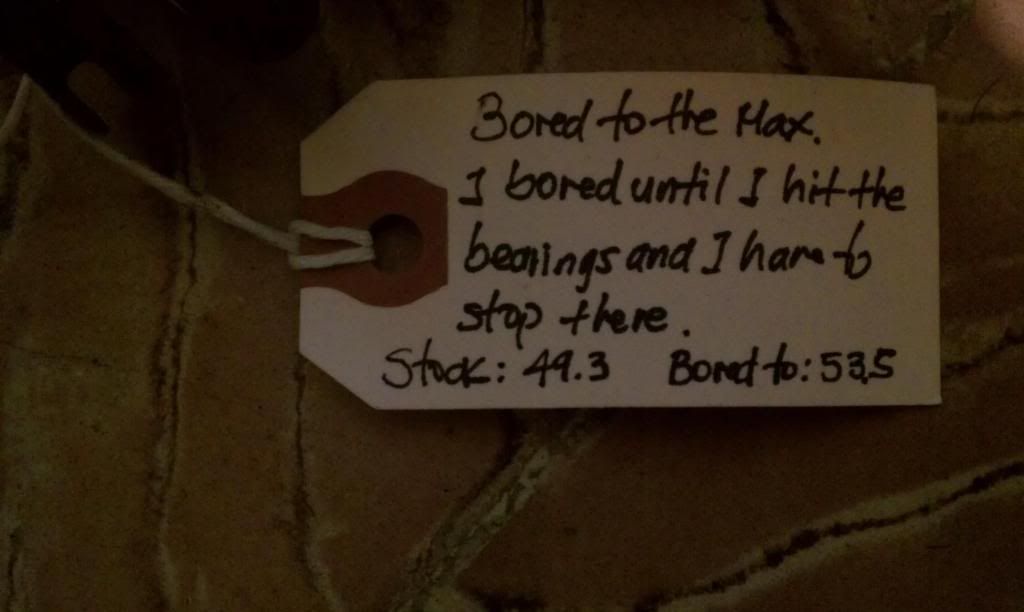 Right away I will say this was not worth it. Our TB is way to small to begin with, the "mouth" is 58mm in diameter so that's basically as close to as big as it could get. With that said, from 49.3mm to 53.5mm is only a 4.2mm difference, nearly a 1/5 of an inch, or 0.20".
For those of you who'd rather do DIY stuff, a 1MZ throttle body is a much better option, as they could be had for very cheap along with the manifold to get the flange from. A TB for a 1MZ can go around $25-50 and the top part of the manifold could go for as much as $60-80, most of the time both can be found on the cheaper side of the ranges. So basically for less than $100 you can have a 60mm TB that requires only an easy aluminum weld (which wouldn't be that expensive considering how easy it'd be to have it welded) and some dremel action to match the plenum to the bore of the flange.
For everyone else, keep your stock TB. You might get 1-2whp out of these $121