So gonna start my progression thread, and update it occasionally.

I'll start with how I got my Celica:
So it all started last year in around March, when I got my Red P's and was searching for that first car...
I tested a lancer, a prelude and a Hyundai Coupe... They all had their pluses and minuses, but none felt 'right'...
On the way home from the Prelude, we passed a Ford dealership and sitting in the middle was a little white PreFacelift Celica, as soon as I saw her, I knew she was the one I wanted. When I got home I jumped online and and contacted the dealer; she was an auto (I am not legally allowed to drive manual yet, thanks to my dads non-functioning speedometer).
The next day, my dad drove me and my beautiful girlfriend out to the dealer and we test drove the car. At the end of the test drive the dealer wanted 8k for her. I knew this was steep for it, but she was in almost perfect condition.
The only damage I could pick was a scrape on the passenger side rear wheel fender, a few small dents over her and quite a large dent in the roof (it looked like the previous owner had hit her with his fists)...
With the $8k as a base, we negotiated with the dealer and came out with a total:
- $7700 for the car
- All dents removed from the car
- Brand New 5 treads
- and finally what really made me go for it, A 12 month warranty... on an 18 year old car

Here she was on that exact day, right after out test drive: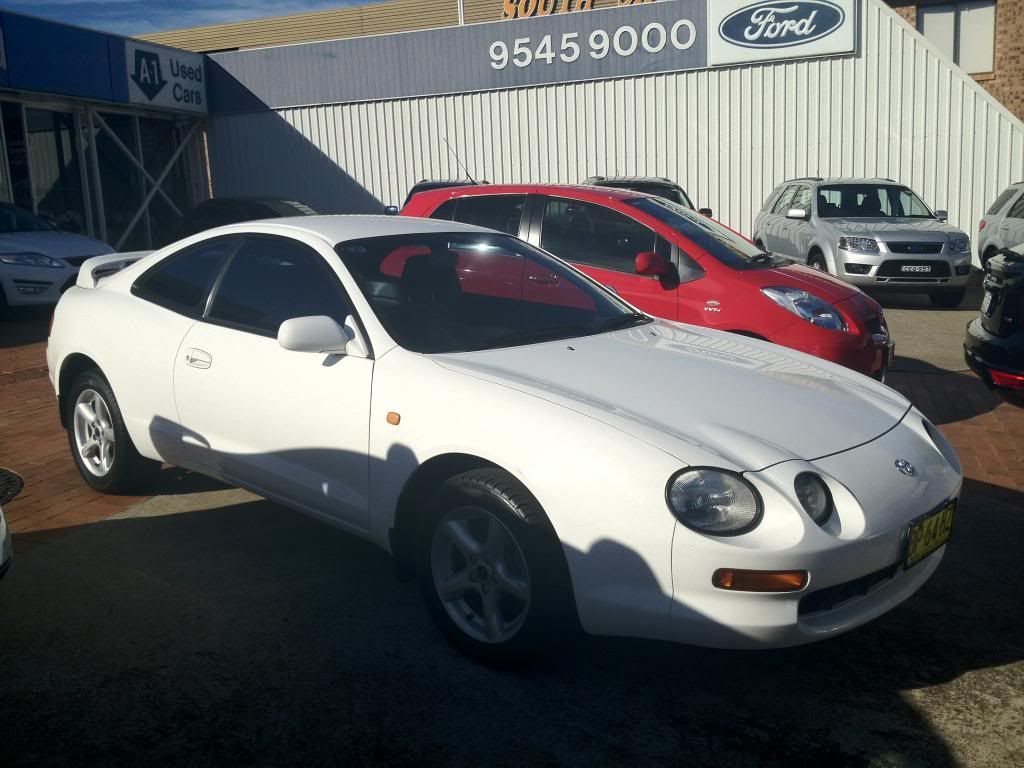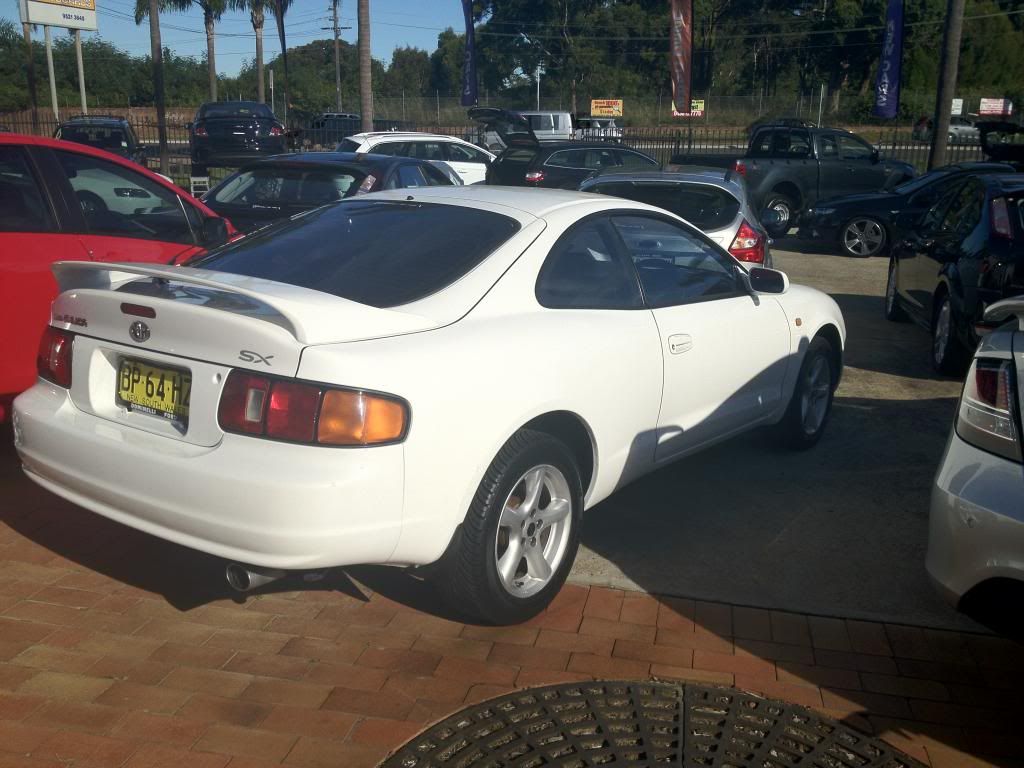 A few weeks later, we got a call saying that she was ready for pickup, All the dents had been removed ($1500 worth of dent removal and paint) and she was good to go. A few days later her first photo shoot: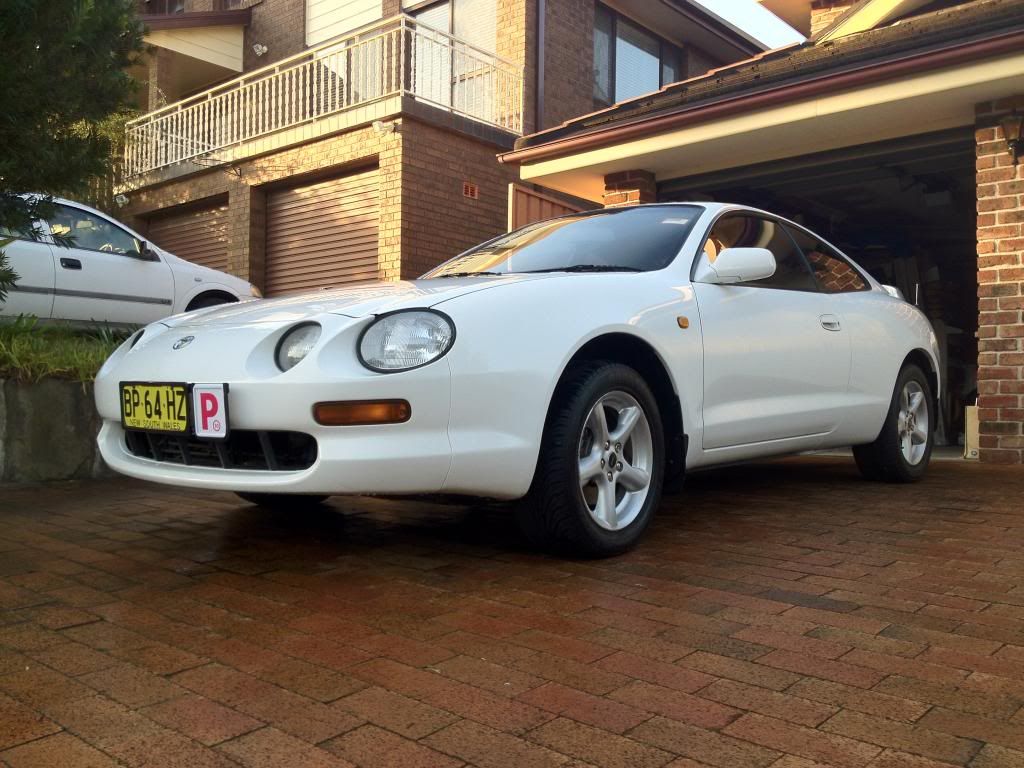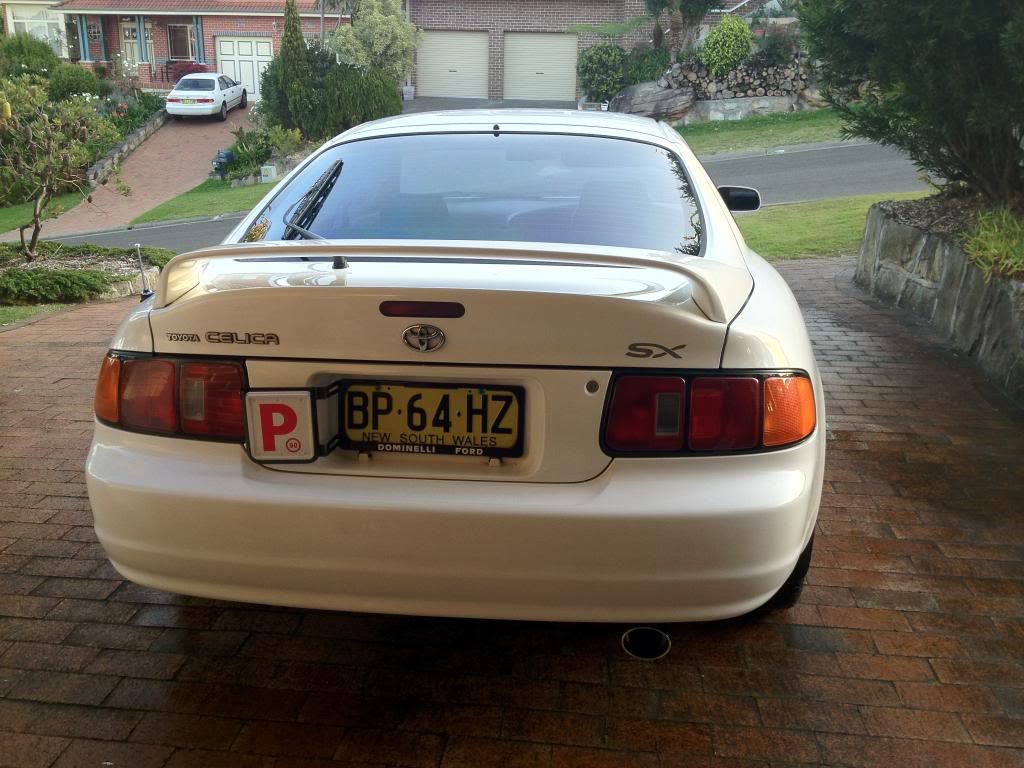 Her Interior and Engine were immaculate for her age: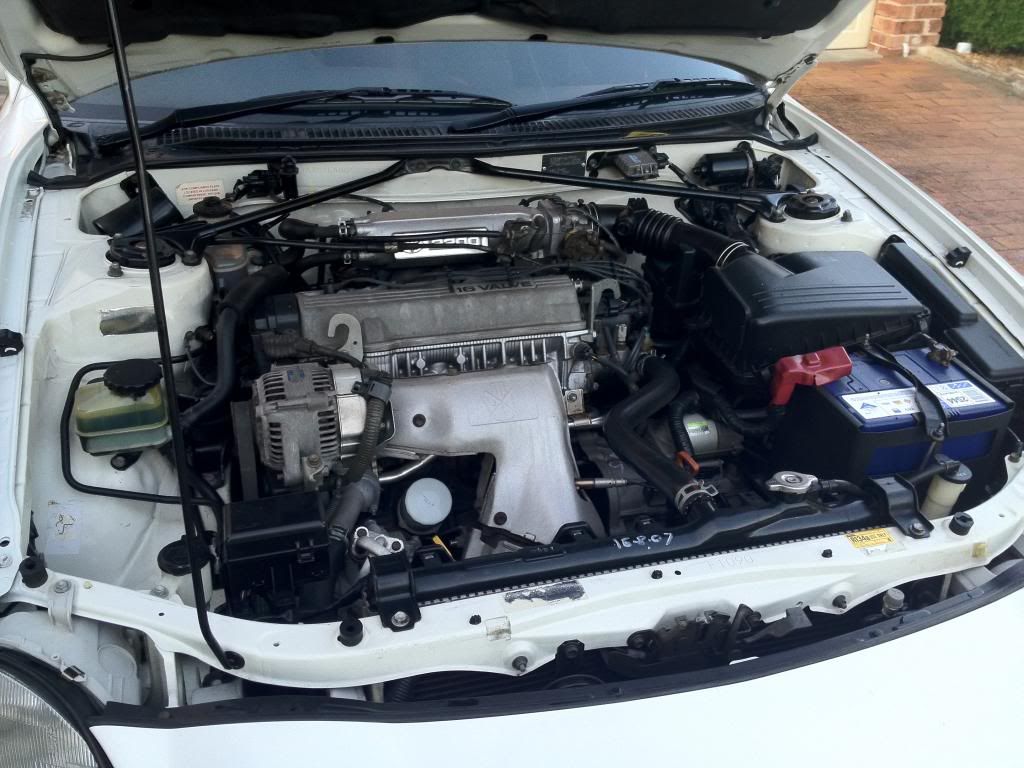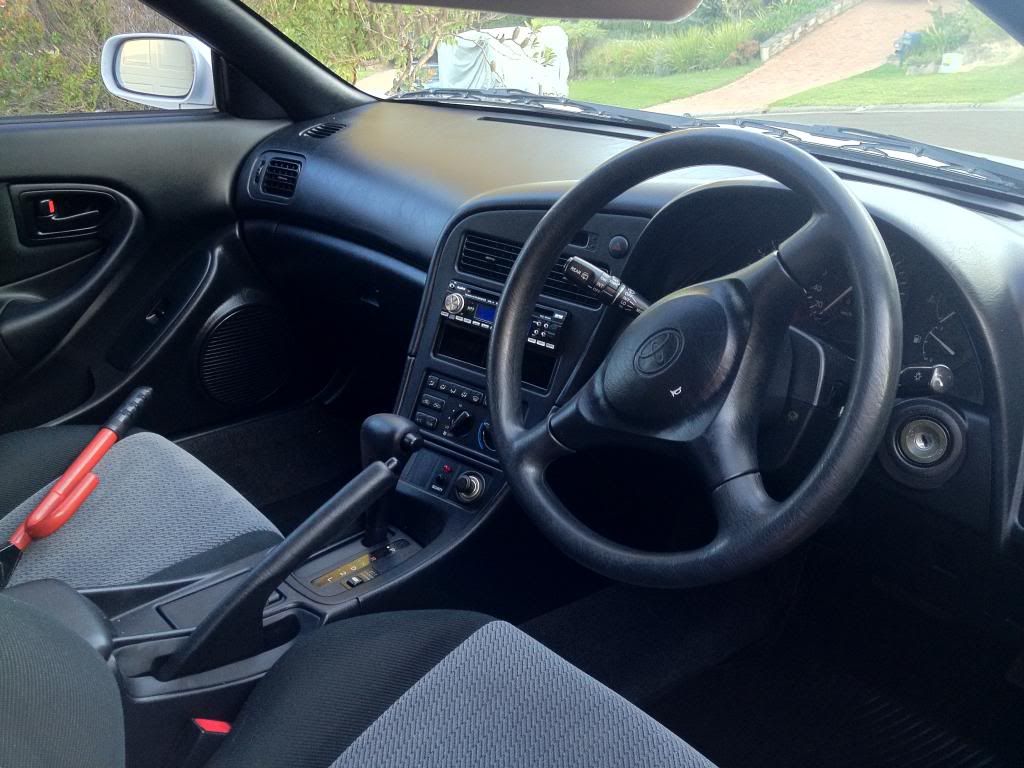 After a few weeks our small troubles began, she started leaking oil all over the ground... After a call to the dealership, she was booked in for her first warranty inspection... They re-did all engine gaskets and replaced all seals in the engine... When we got her back, she was still leaking... We took her back again and were told that the transmission seals were shot, they were replaced and the engine was flushed out; the leaking stopped... for now...
Over all, the work would of cost ($1800 by the dealer, if not for the warranty).
Ill post the first of many mods in the next few hours or so, Once I get together the photos and know exactly what I want to say