Little background info..
I bought the car sometime around turning 18 and it was all stock with 185,XXX miles. As strange as it may sound, it was the only car I had been wanting for well over a year. Celica's aren't very common in my area so had to be patient while waiting for one to turn up.
(I had originally ran into a 99' fully loaded celica GT with 55,XXX original miles for $5,000!! .. I wanted it so bad but could not afford it)
So I settled for a 95 ST automatic for half the price. Yes, I know a lot of people don't like autos, but it was my only realistic choice at the time.
Since then, it has been my pride and joy.. literally almost everytime I look at it.
I've been inspired by many cars on this sight and while my car may not be to everyone's taste it is to me.
Here's how it looked when I bought it..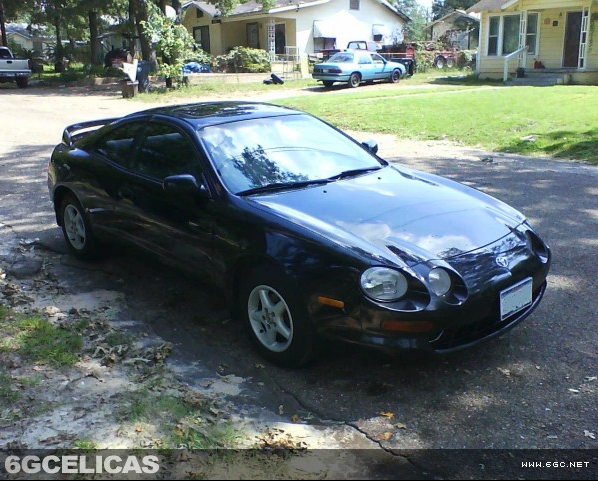 First 2-3 years with the car
After about a year of just enjoying the classic looks I ran into 2 small trees that really damaged the fenders and damaged my bumper beyond repair
So I decided to start chasing my dream of the gt4 look. I bought the gt4 bumper for $450 and had a local body shop "fix" the fenders, fit the new bumper and do a full car (but lower quality) paint job for $600.
During this time I also added
Entry Level Sound system (Dual subs, SPL amp, power acoustic speakers, Pioneer Deck)
Car Alarm
Window Tint
Neon Dials
From this
To This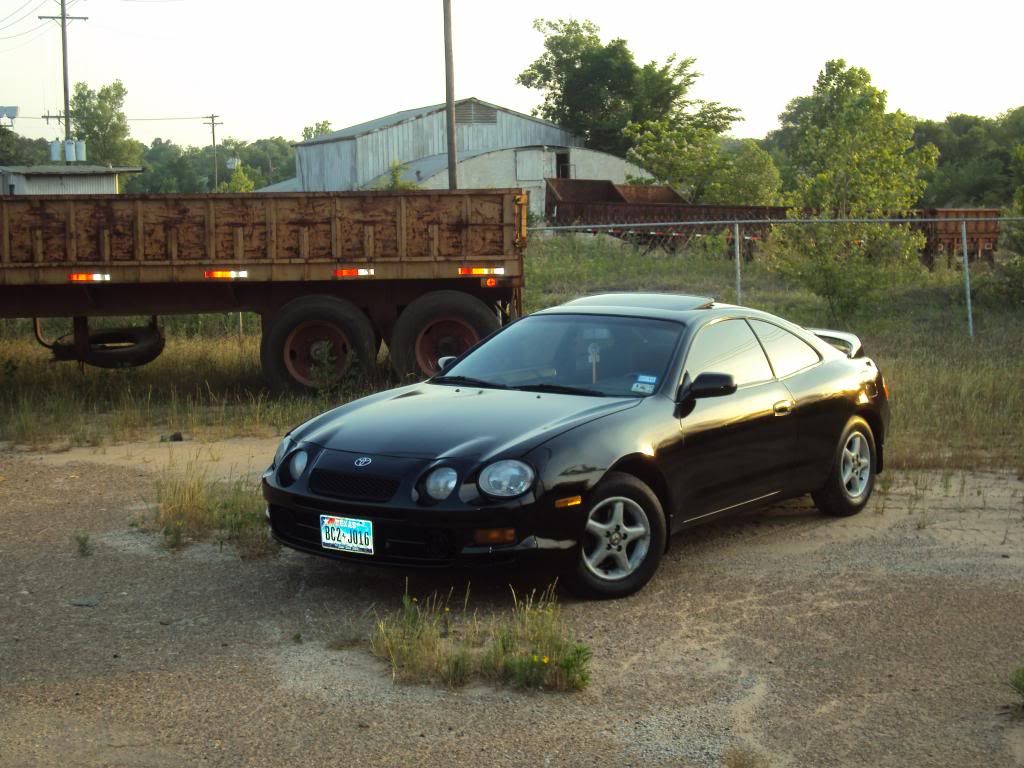 Installing Indiglo Face Dials with a buddy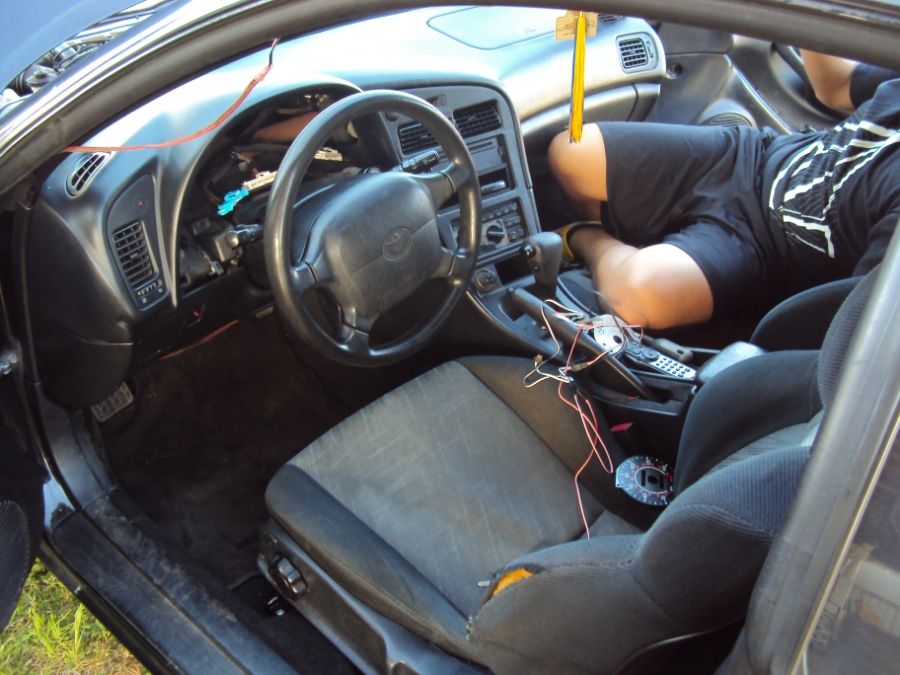 Years 3-4
By this time I had become attached to my celica and was sure that I would never want to sell it, so figured might as well just keep adding and modding
These years I added..
17" Katana Wheels
Mud Flaps
GT4 hood
Sun Visor
7th gen steering wheel
Upgraded sound system to (kenwood speakers, Kenwood amp and sub)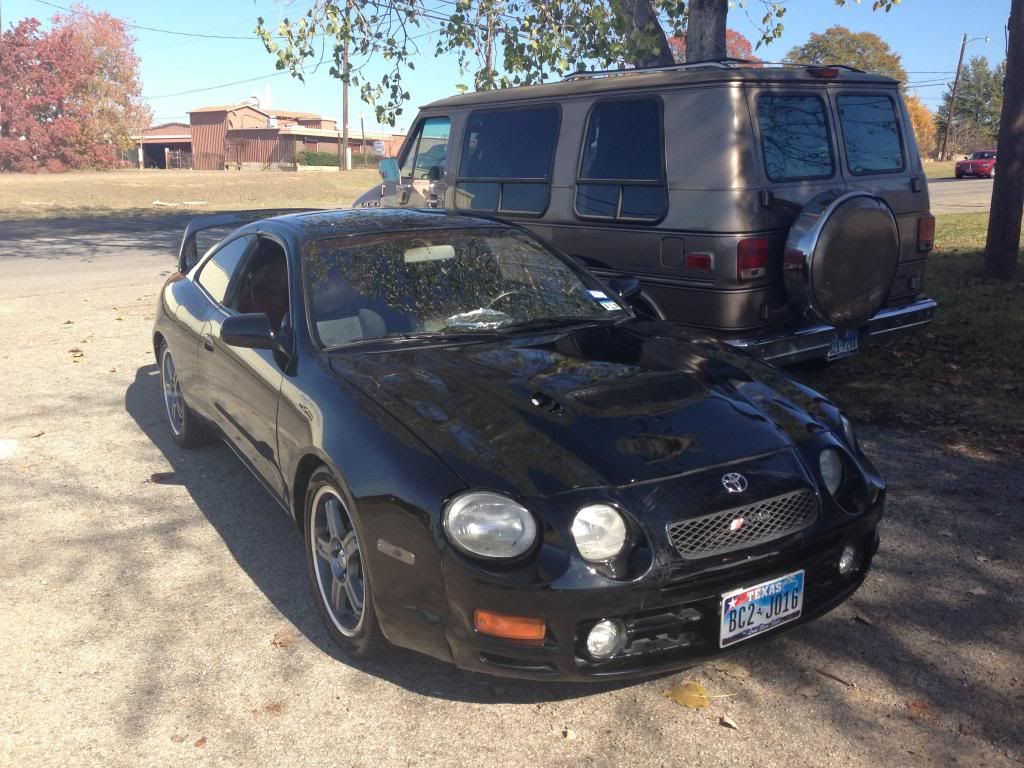 Most Recently
Now my car means as much to me as a machine could to a person.. well maybe with the exception of young john conner and the terminator in part 2.
I get complements about my car all the time and turns a lot of heads when I'm driving. Everytime we go somewhere my friends always wanna go in my car and for also take some pride in it cause they have helped me out a lot with repairs. Not gonna lie I feel like I'm driving my dream car. I know its probably the slowest 6gc ever but it is awfully dependable. I may not even bother racing when a new mustang or corvette try to test my car at a light, but i think it's funny that $60,000 cars feel the need to impress my $2500 car. I have been saving up and sometime this year I really want to venture into the v6 swap or even give it a go at the rare 4agze but only time will tell on that..
Things I've done
Upgraded system (infinity kappa speakers, alpine amps, audiobahn to image dynamics sub)
Enkei Rims
Falken Tires
Eibach Springs
KYB shocks struts and mounts
Limited Edition Floor mats
JDM Tails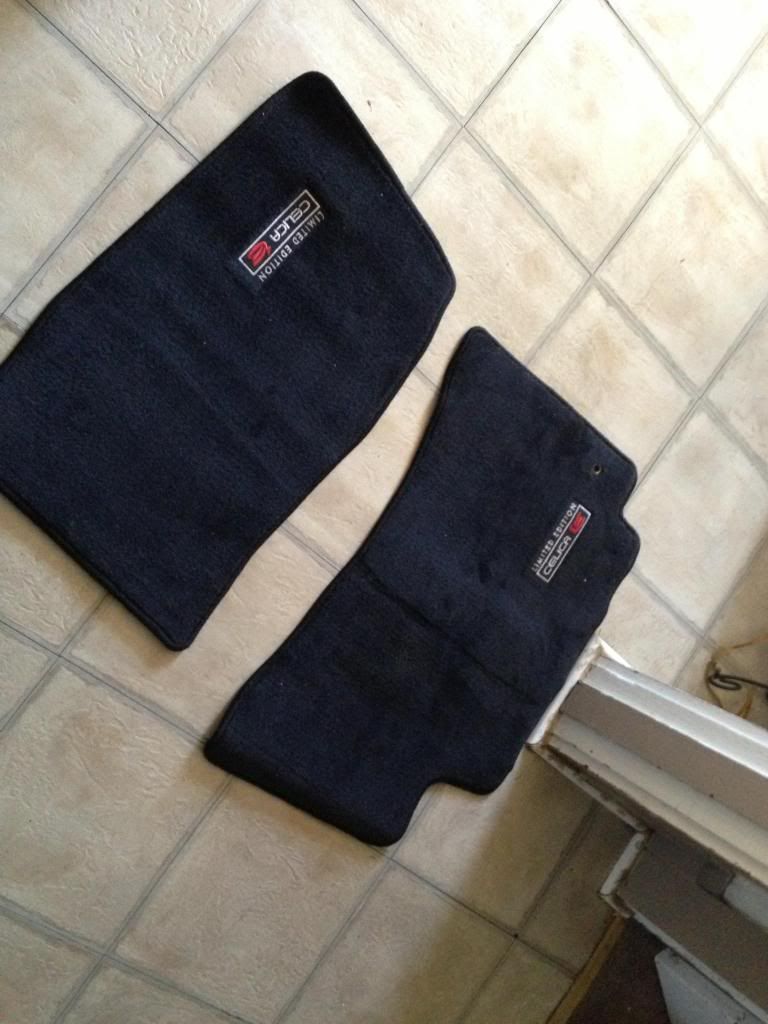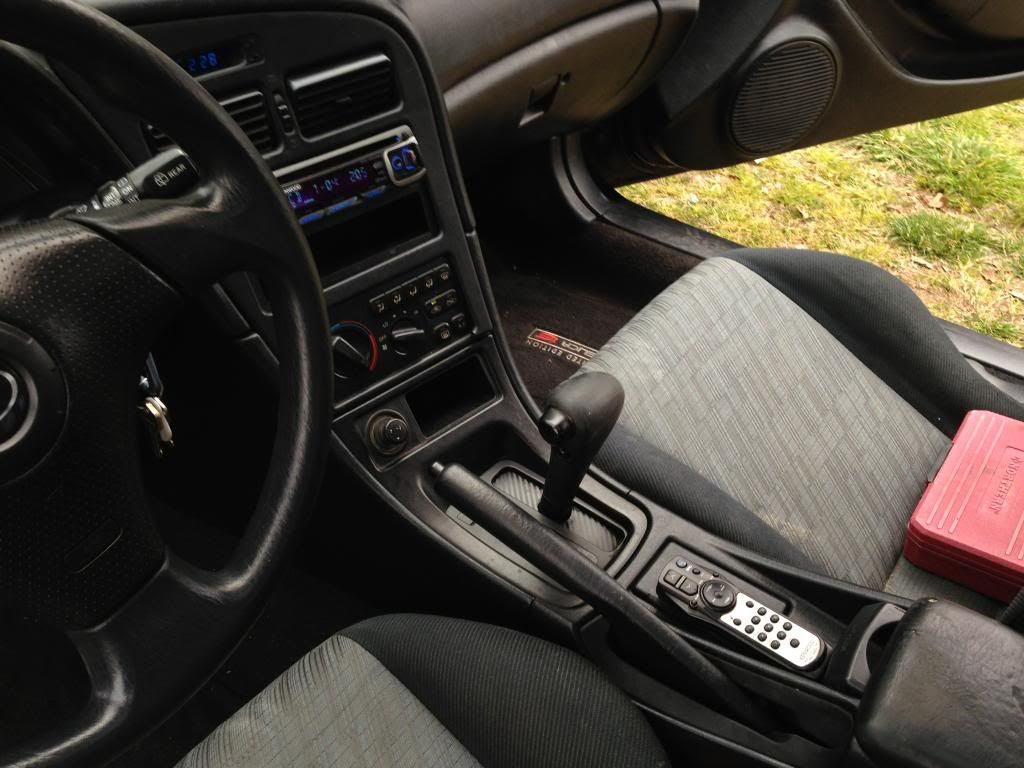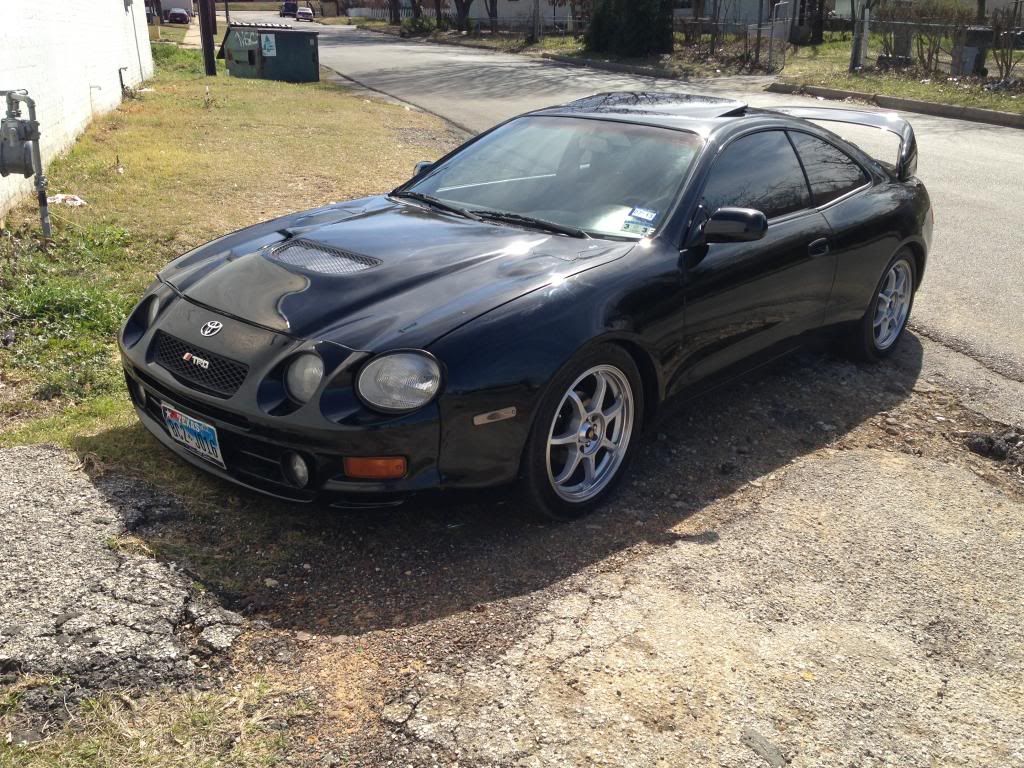 I have been upgrading parts as my budget allows.. I know some people say if your not gonna do it right don't do it at all but i've been learning mostly through trial and error. I'm a 23 yr old mex-american, still trying to finish up on my bachelors degree and so I can only work part time. I usually only buy the goodies when I get a really good deal.
Deals I've gotten include...
Set of JDM Tails- $80 picked up from local member
GT4 Hood- $145 shipped
Brand new Enkei rims, Falken tires- $575
Limited Edition floor mats- $50
TRD front and rear splitters- $95 shipped
Oem side skirts- $80 picked up
Body Kit is awaiting paint at the moment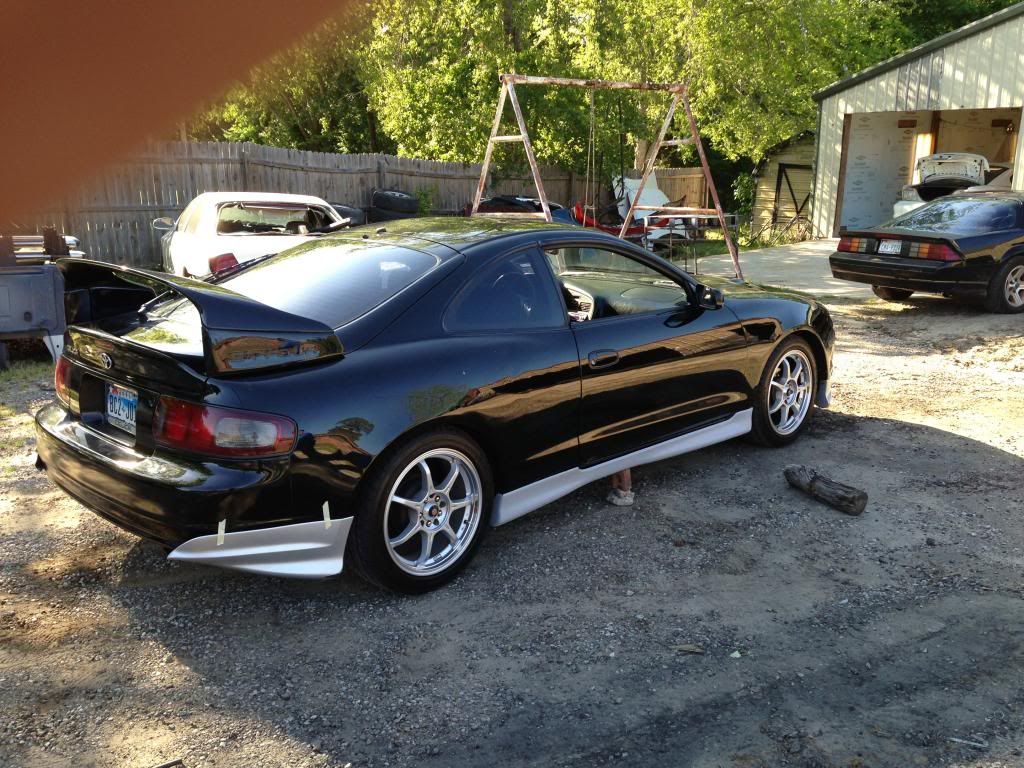 Well that's about it for now, super tired from all this typing and uploading
Tomorrow or the next few days I will be posting of some stuff I have lined up to do and seek some advice about some stuff.
Thanks for reading and hope to hear from some of you guys
-Jesse