Would love some advice or just you guys imput on the the above topic. Some more info for you guys though. I plan on doing a forged rebuild of my engine. Yadda yadda ya and i have basically everything covered in terms of how i want my setup to be. Forged engine, aftermarket ECU, 550cc injectors. One thing on my mind that i always found a flaw with the CT20 though was with the wastegate. And yes, i want to keep the stock CT20. With that being said we all know the wastegate has its drawbacks.
And so much so, that their was a guide on here a while back with some method of making it work better. Cant find it as of right now though, but has anyone ever tried replacing the entire wastegate itself with one of these?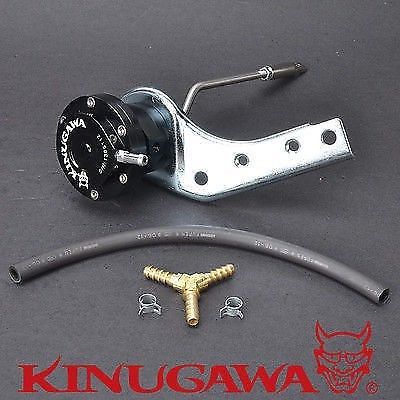 http://www.ebay.com/itm/Kinugawa-Adjustabl...fe2&vxp=mtr
Yes this is an aftermarket wastegate for internal wastegated turbos. The one listed is for a
.5
bar version but they come in
1.2
and
1.5
variations. Will this have any sort of improvement in performance? Perhaps limit/lower boost creep at high RPM's? Or is it just an unncessary bit. Oh and one more thing, im not out for a specific horsepower number as measuring that is moot at my current location. I just want to be able to boost 1.5 bar without loosing power in high RPM's with the stock (steel wheeled) turbo.