Well I am sure as many of you know, I have been here a while and have had my fair share of celicas. I will only briefly go over my past celicas since they both have build thread(
Red GT
,
My Celica Journey started in 2007 when my dad told me that he would be giving me his 1994 Toyota celica ST coupe when I turned 16.
Obviously the car really needed some exterior TLC but luckily it was dead reliable so I never had many issues with reliability with it. I owned this car for around 3 years and throughout the years it went though a few different looks. All the work on ALL of my cars was done by myself, the only think any of my cars have been into the shop for are wheel alignments and smogs. The first look was just a clean shaved look with SS-III fronts and OEM sides(All paint and bodywork done by yours truly):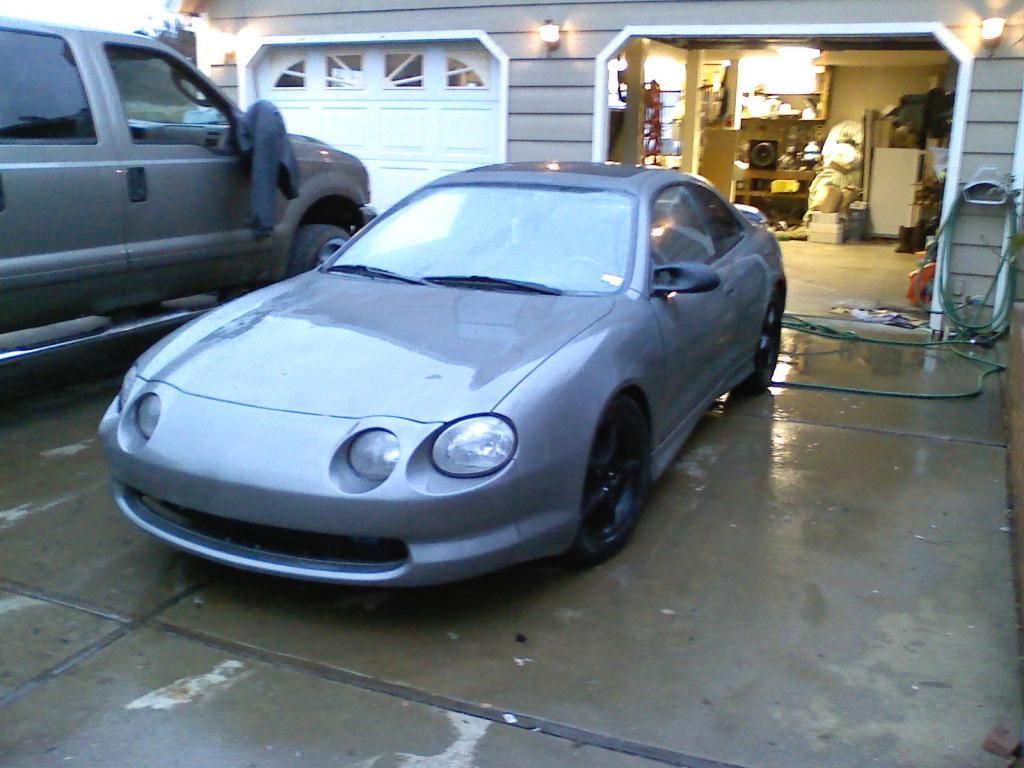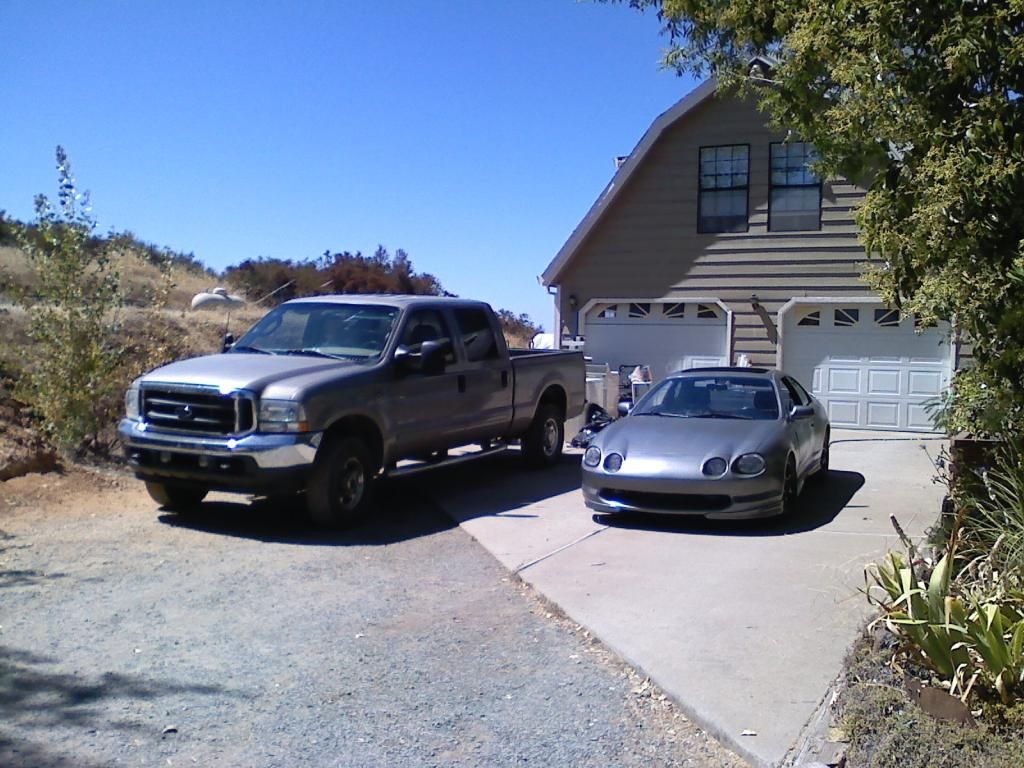 At the MOTY meet 2010: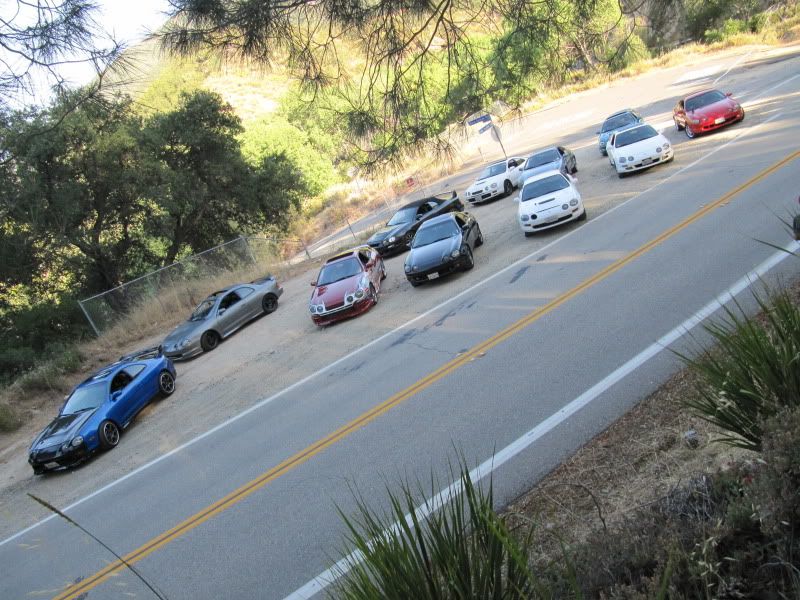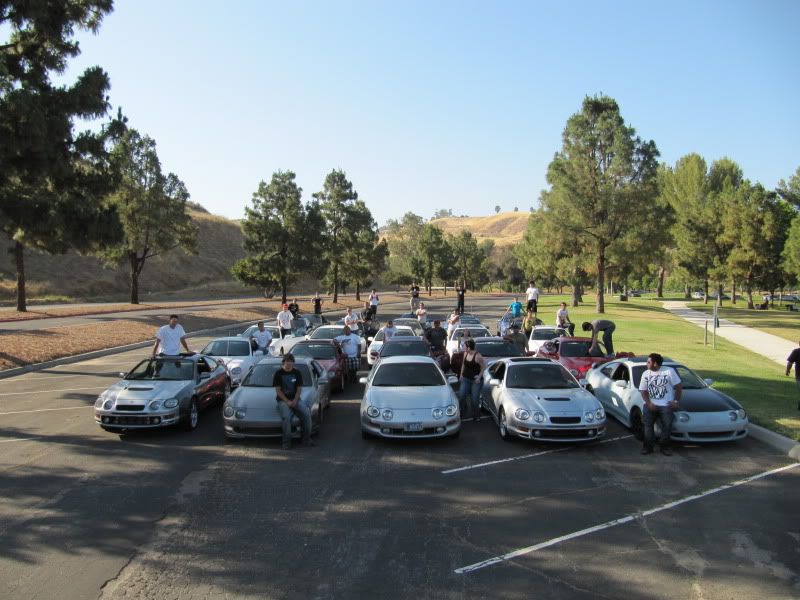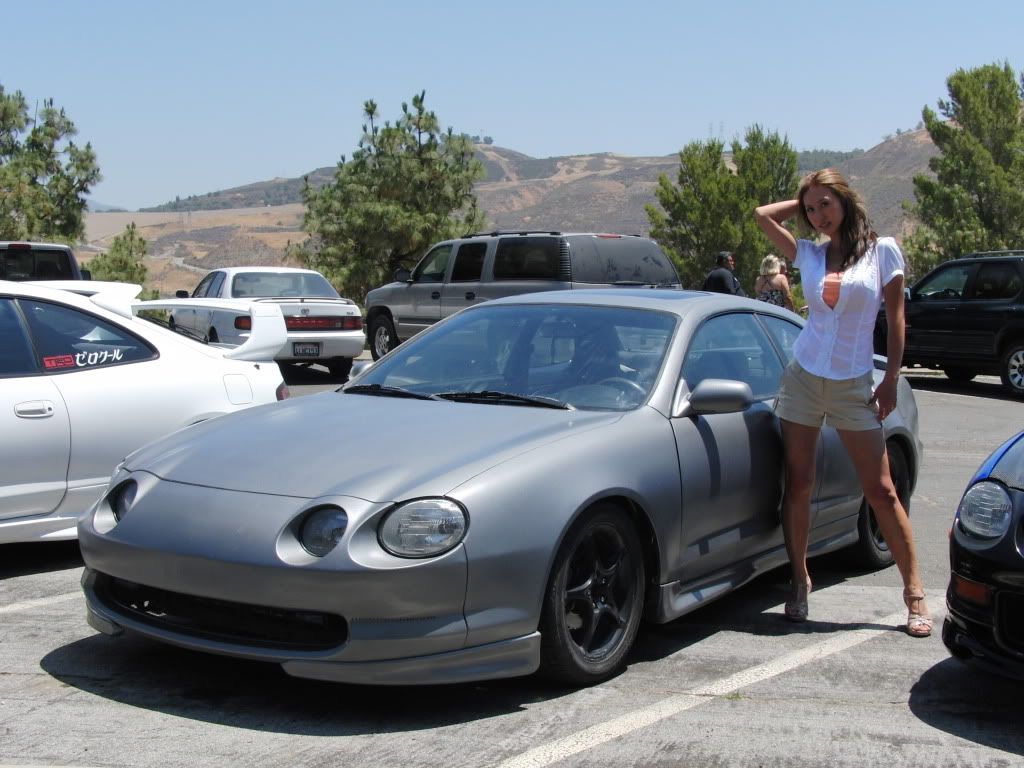 A few months after MOTY I decided I wanted a bit more of an aggressive look so I went c-one front with a TRD wing: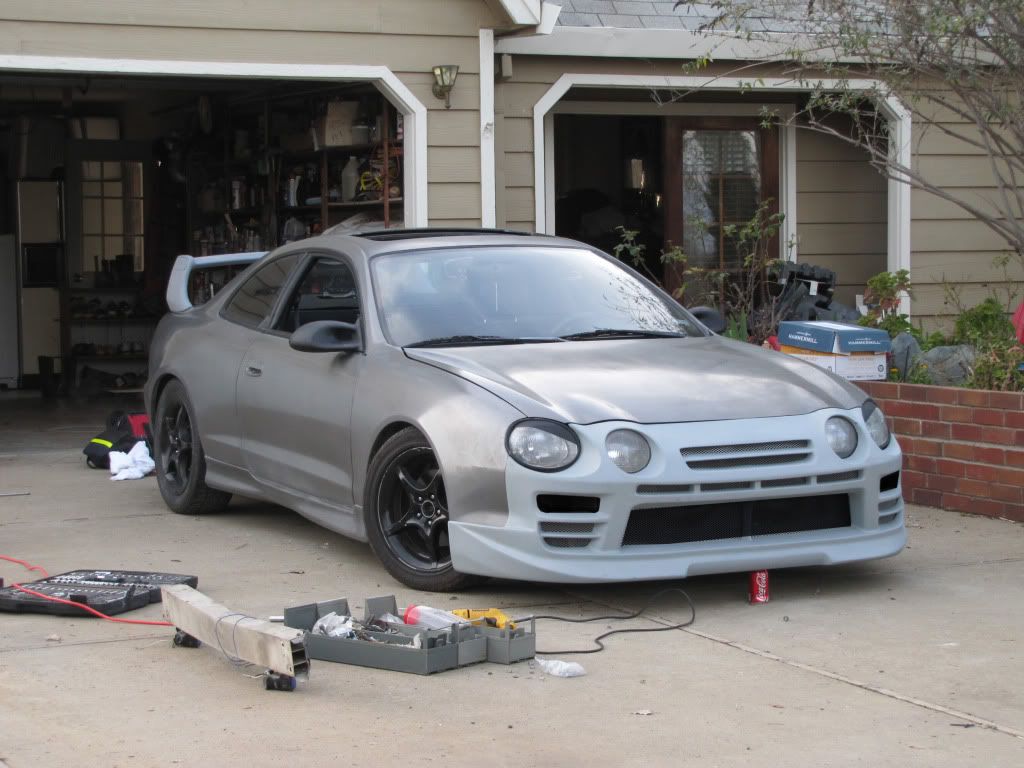 Ran out of paint for the TRD so I just made due with the c-one front(shaved a bit as well)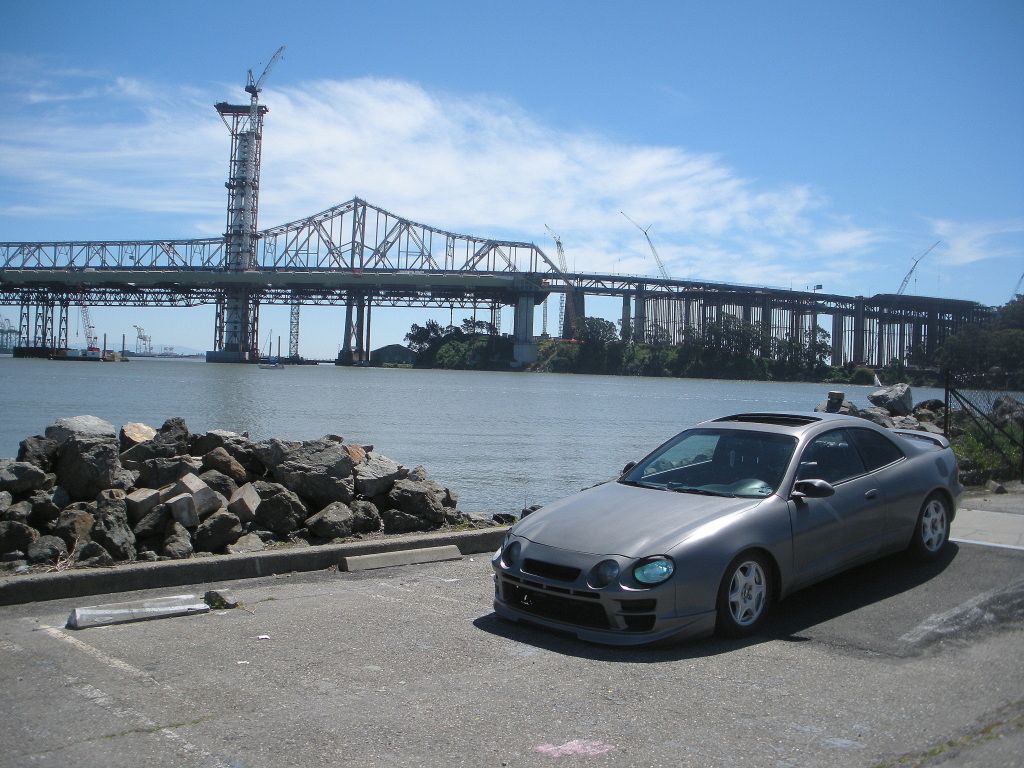 6 months later I was given a ride in a guys 500whp MKIV supra and the thirst for HP began. I found some cheap MKIII supras so I sold my grey celica and built an MKIII supra:
Now being only 19 I had no money so a lot of corners were cut with the MKIII, and it was unreliable(compared to my old celica). Now this car put down around 300whp, so it was fast, but just starting college I needed something reliable, so I started to search for a GT celica. A few months went by and I found exactly what I was looking for, a 1994 GT 5 speed hatchback. I promptly pulled the trigger on it and sold the supra for about 3x the price of what I had bought it for(Because I swapped the engine from a parts car). The red car was in an accident right before I bought it, so I had to go through another celica rebuild.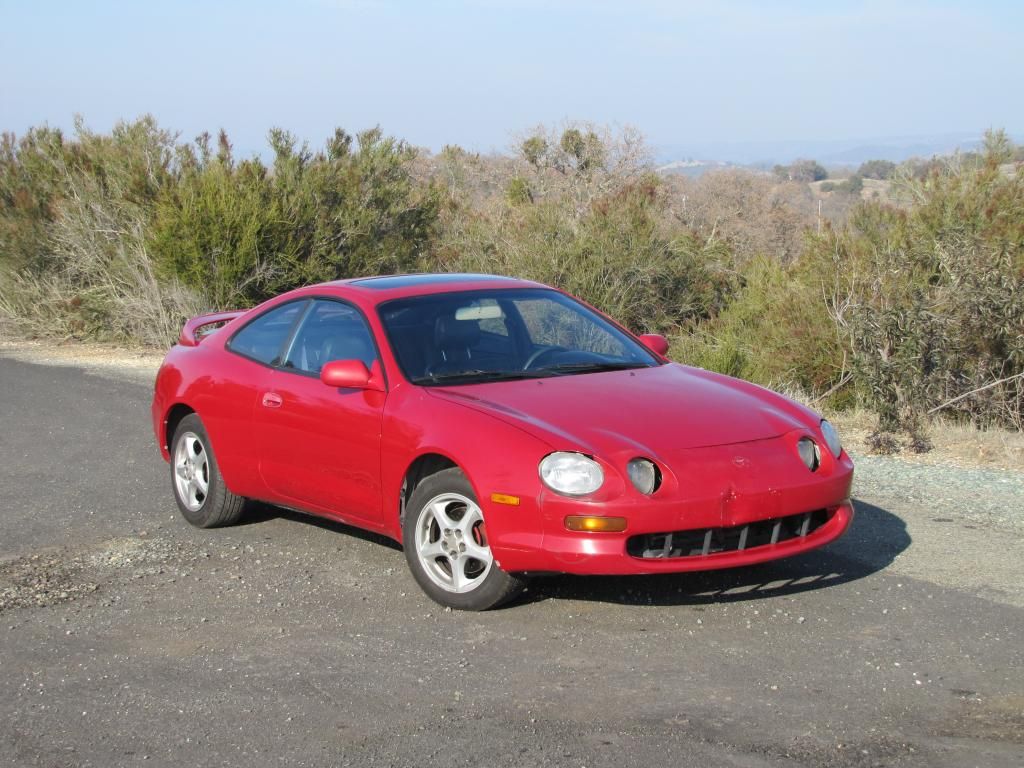 Then started the moding: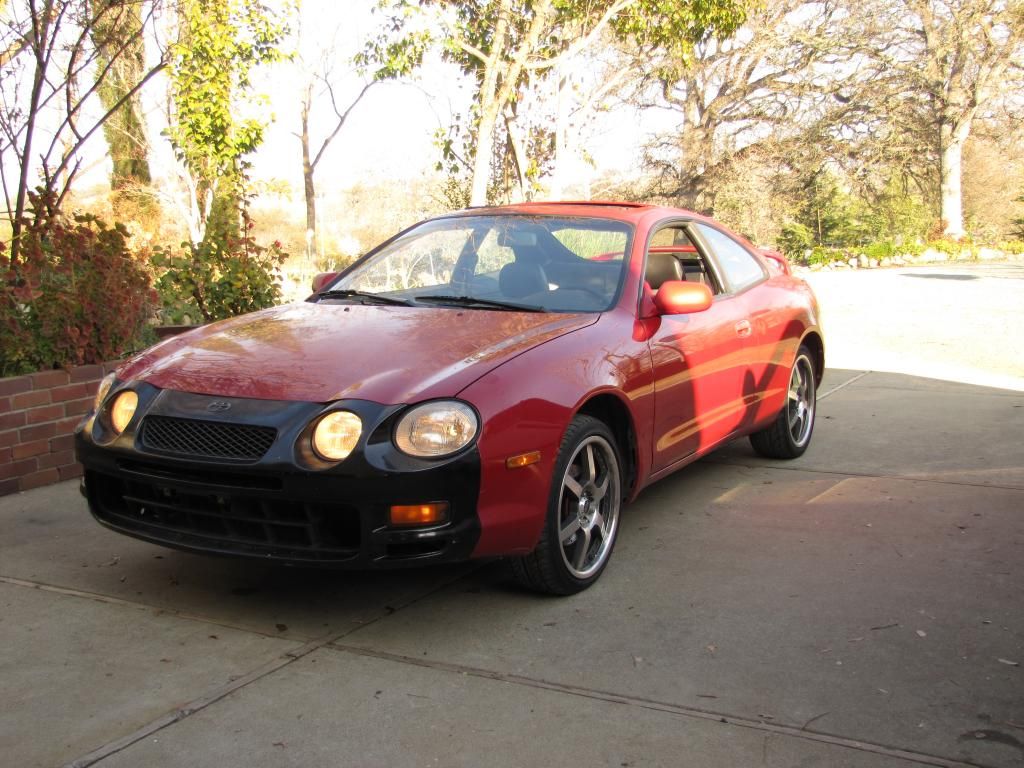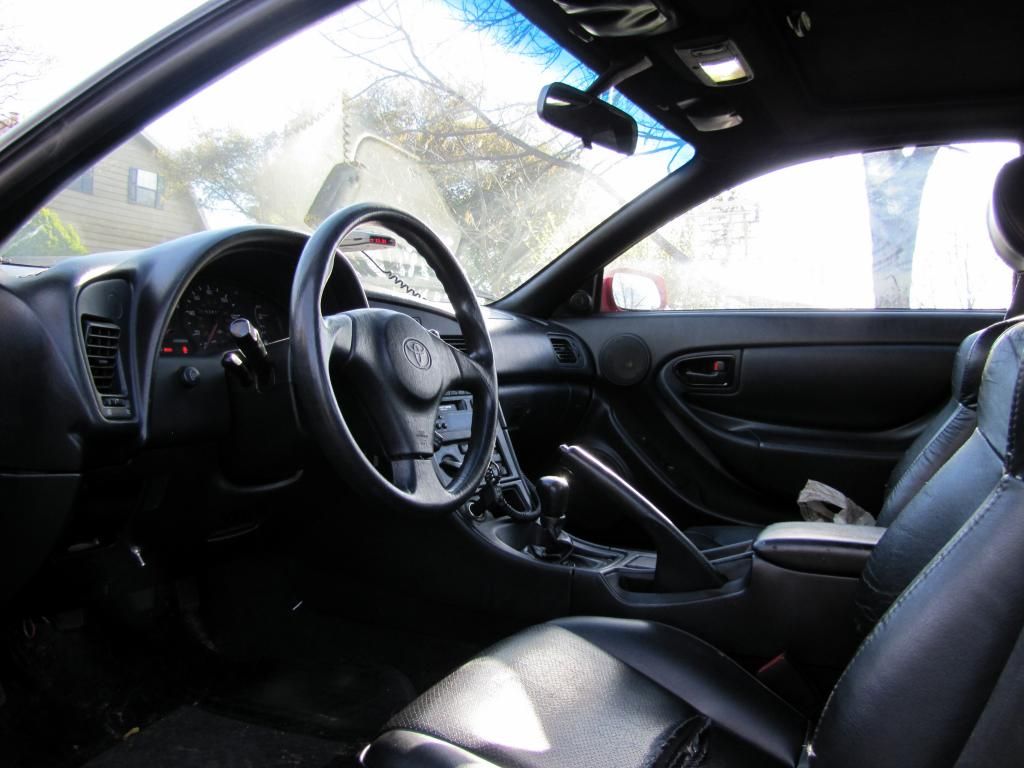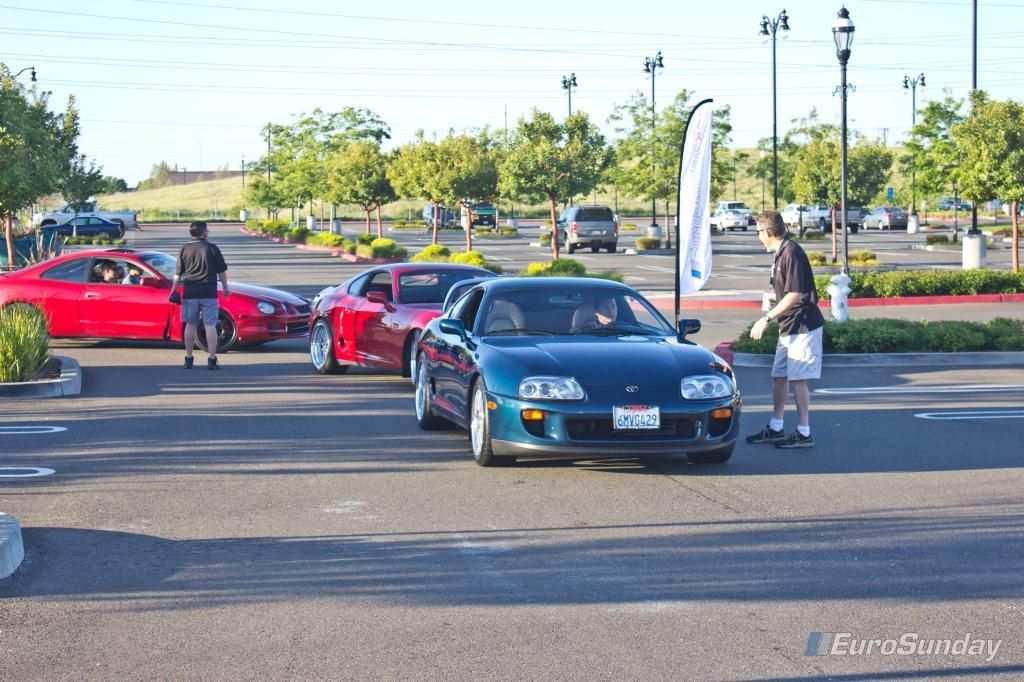 After about 6 months of driving this gorgeous red car around, the HP thirst got the better of me, and I pulled the trigger on a sc400 after selling my red car(Still kick myself for selling that car)
<a href="http://s1151.photobucket.com/user/Ask92/media/Build%20Thread/2012-09-28184040_zps51de9821.jpg.html" target="_blank">
I had the SC400 for about 2 months, but realized I really disliked the boaty feel of the SC(Although that 1uz was freakin sweet). I then, for the 2nd time started looking for ANOTHER celica. Luckily (for me, not him) a friend of mine had recently been in a wreck in his celica and was looking to sell it. He gave me a price on the car I could not refuse so I sold the SC and bought my 3rd(and current) celica.
Now, onto the current car. This car, like the last 2, was going to need a serious rebuild to be anything to look at. It came with some interesting styling choices to say the least: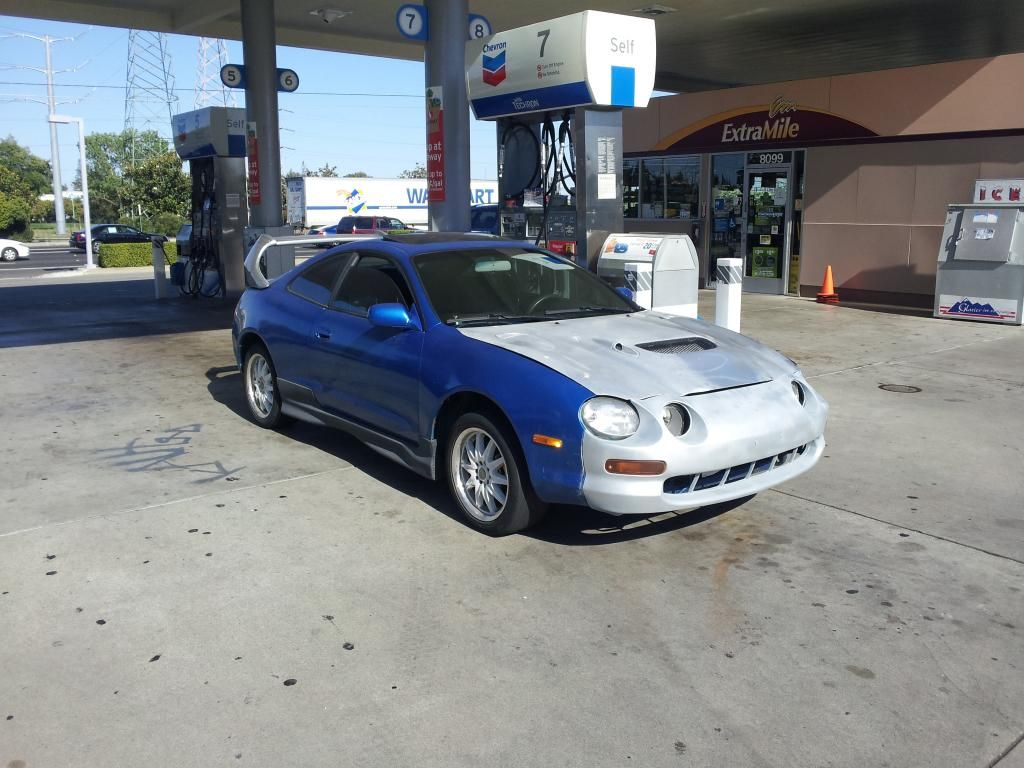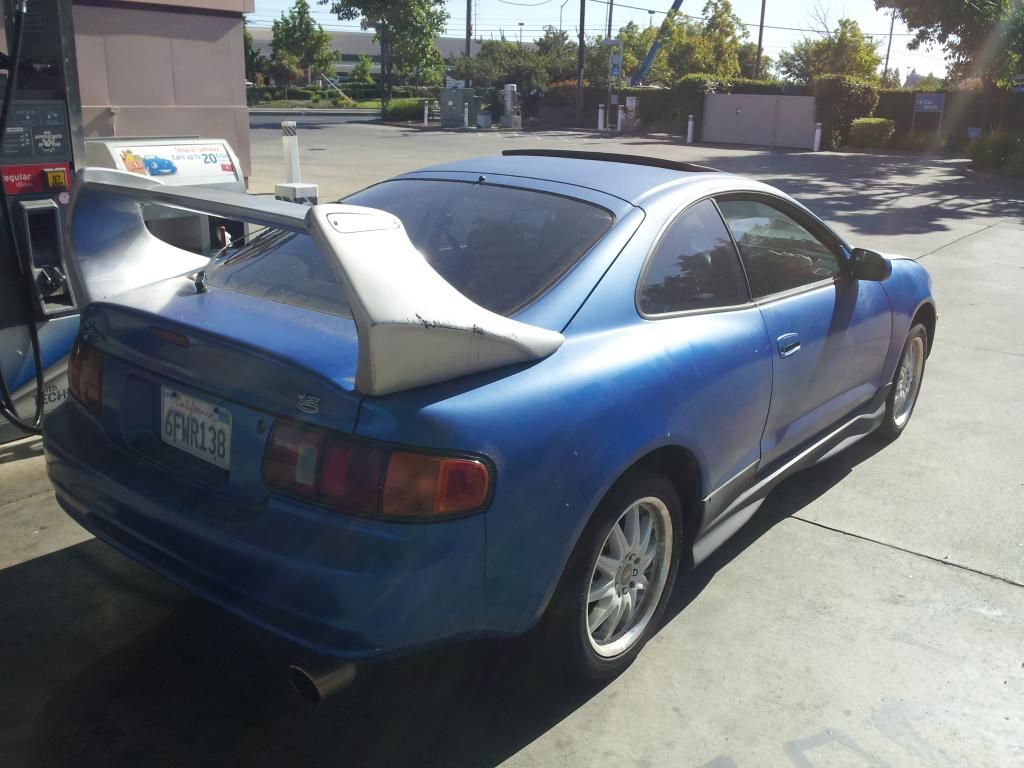 First thing I did when I got home was tear off that damn wing(Which was literally glued on):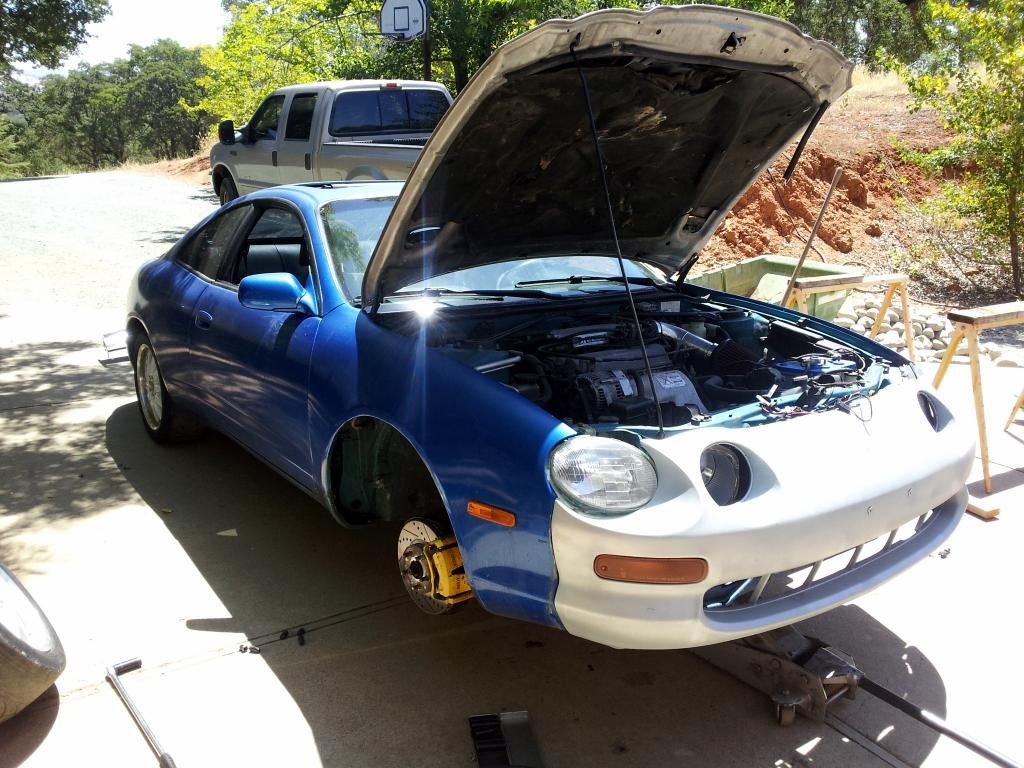 Luckily the car came with all kinds of parts so I had a ton of options for the look of the car: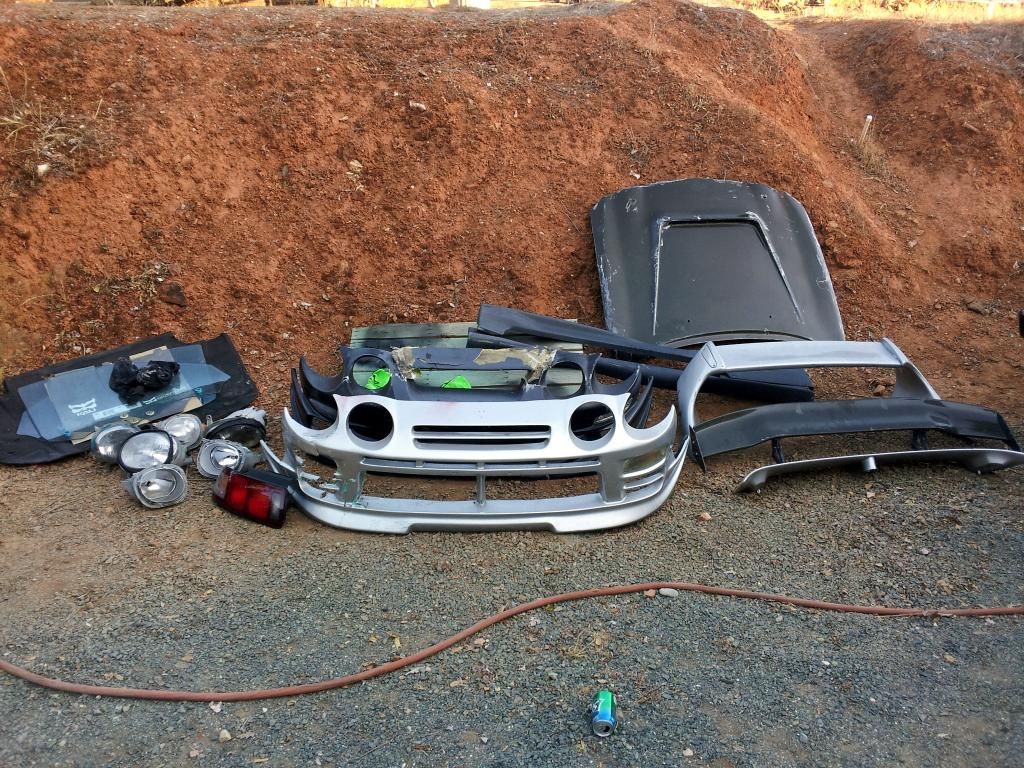 For the first stage I chose to just leave it somewhat stock looking and paint the rims and install the OEM wing:
The next step was to install the C-one front and paint the front black(To match the rims a little better)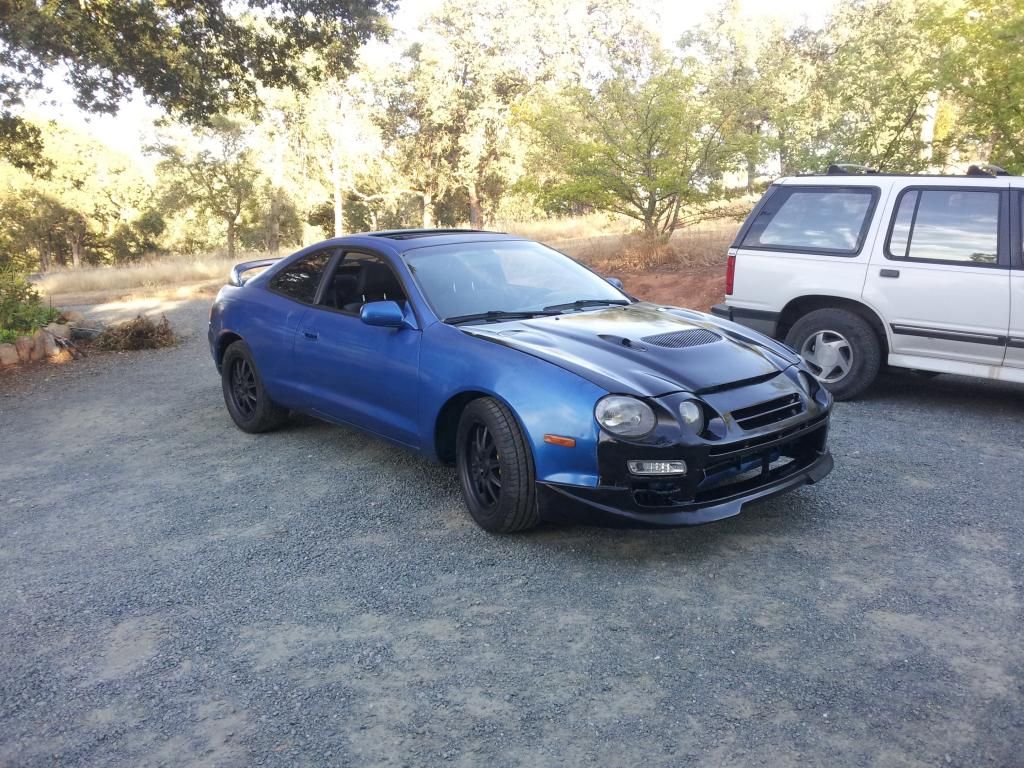 Next was coilovers: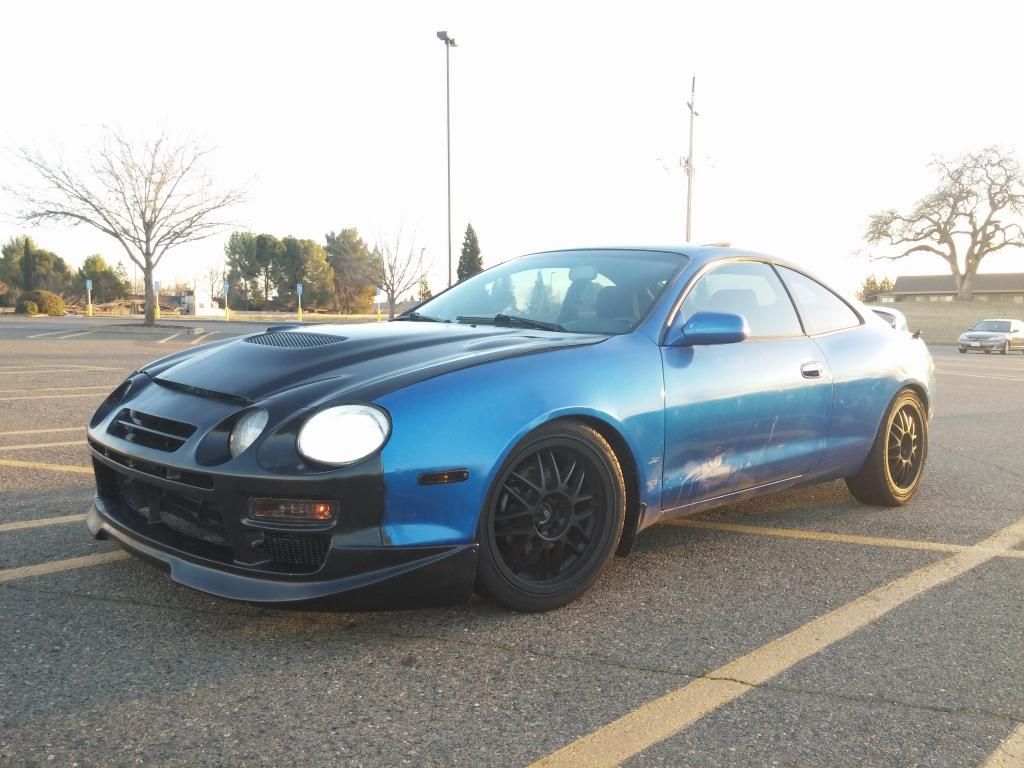 Then went wingless with some skirts: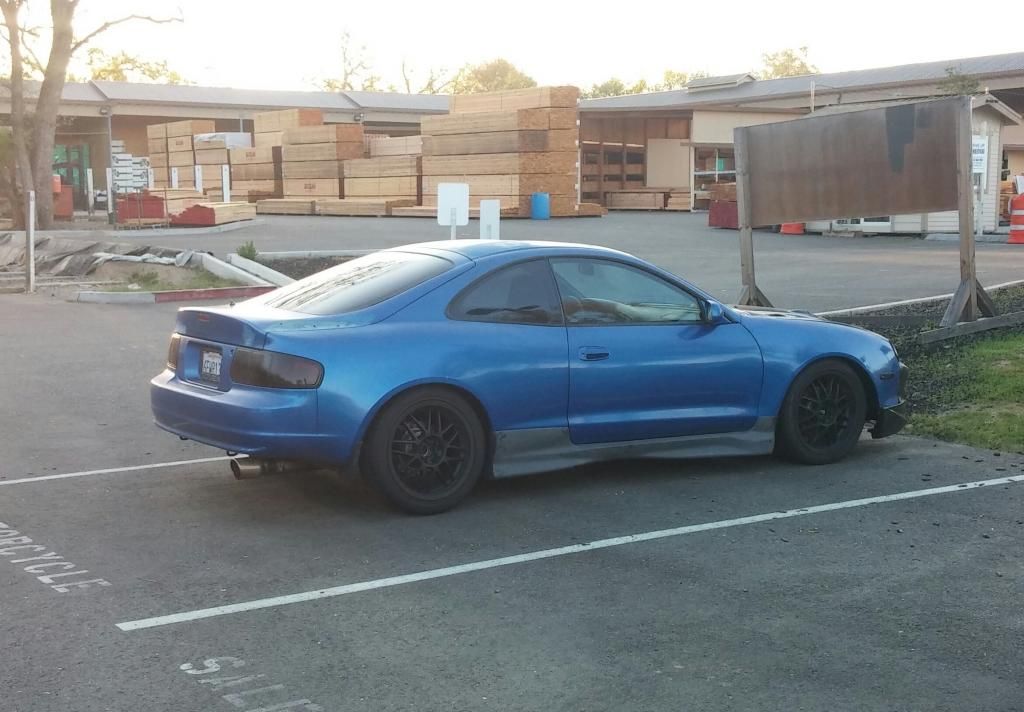 Finally at this point I had moved to a new house with a garage and was ready to finally get the car one color. Being my only car, painting the car myself was a PITA as far as timeframe. I chose to primer the car first to allow me to get the bodywork all worked out:
I drove the car primered for a few months. Now this car is my daily so it sees all kinds of weird ****:
By this point the car was close to done body wise and was sitting on some new rims with some new JDM tails
Next step was some Riser blocks:
At Toyotafest with Maskedman: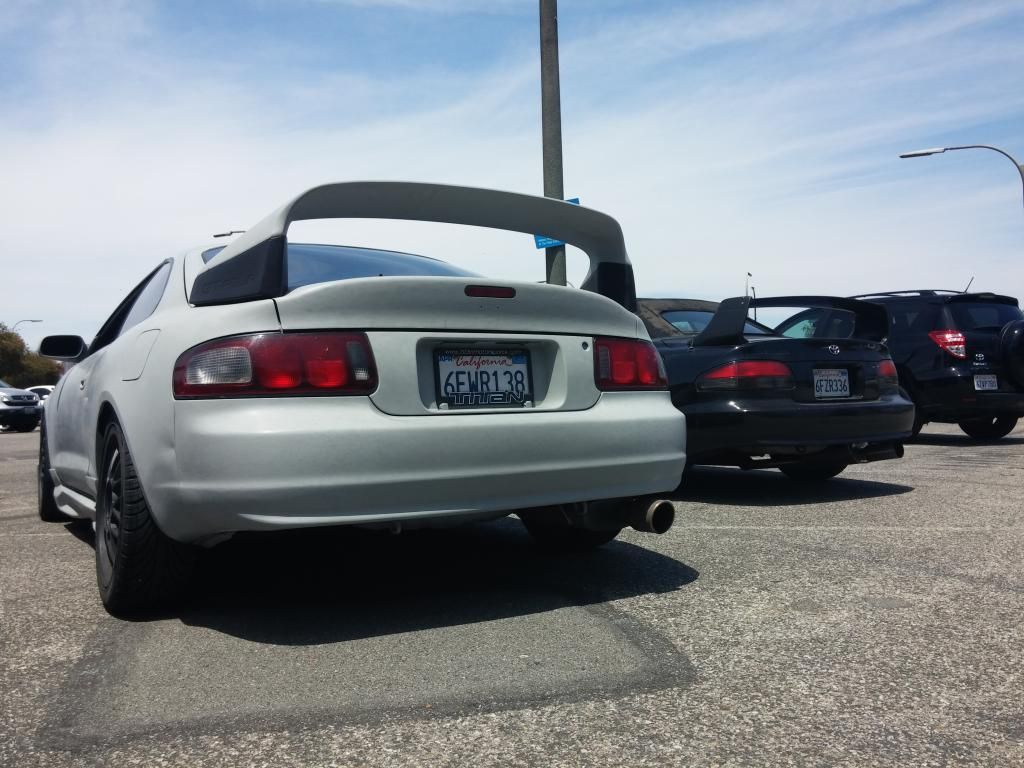 Finally fixed the stupid gap between the GT4 hood and st204 c-one: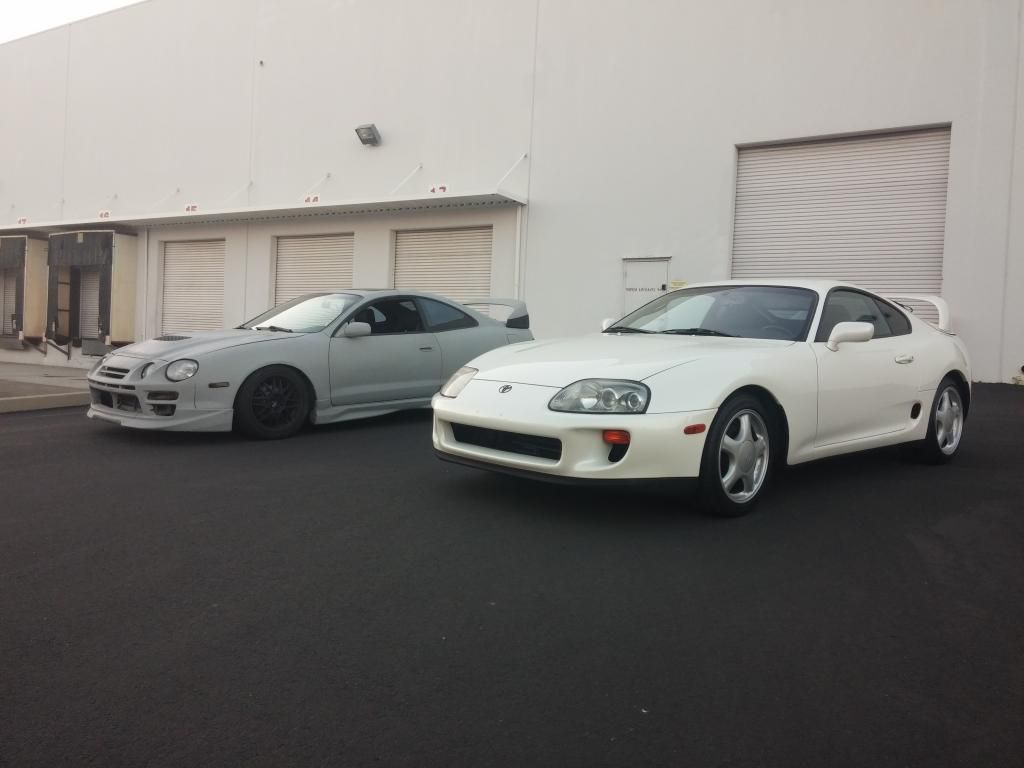 Slowly built the interior up as well:
Finally I found enough time to get the car painted: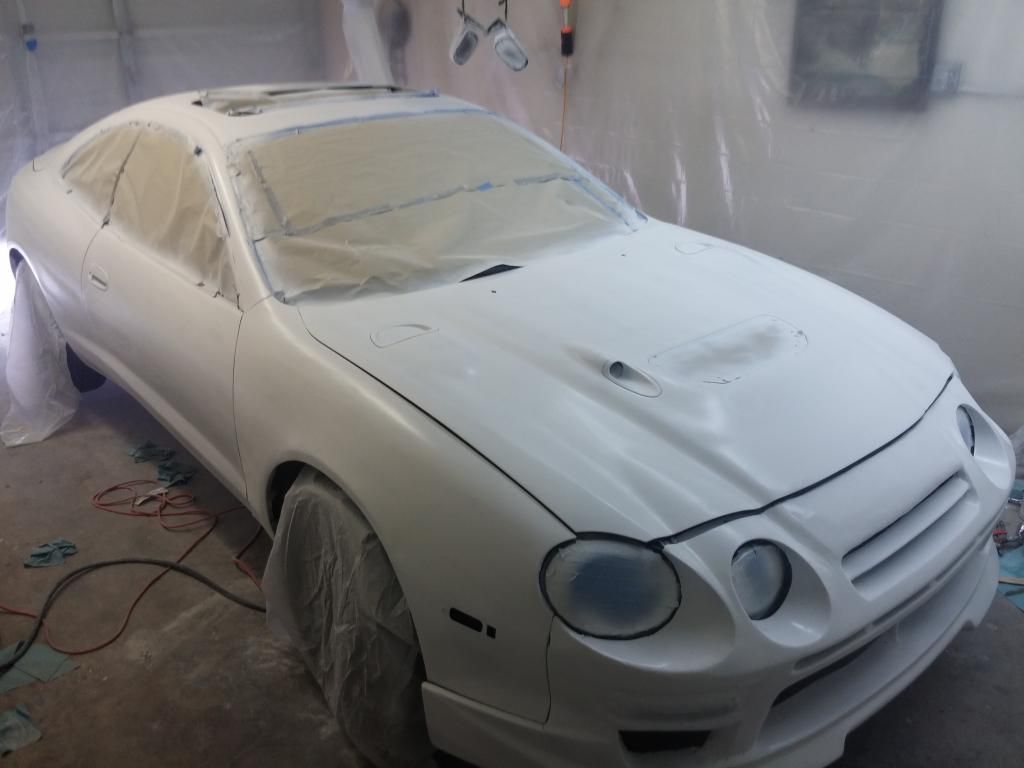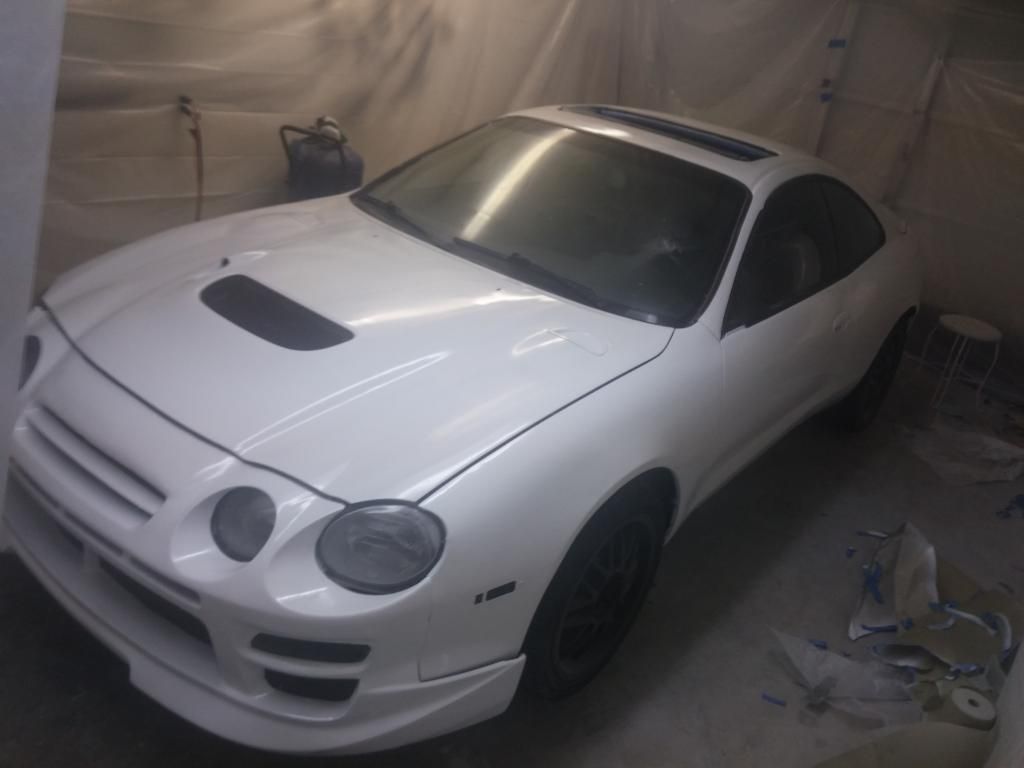 Now onto the reason I started this thread. The white celica is finally to a place where I can show it off. Still a bunch of **** I need to fix but it works for a daily, for now.
The next question is do I take the car to the next level, or do I sell it and buy another celica in 2019

.