Greetings everyone! Welcome to my project thread. My car has been with me for nearly six years,
and its time for my ST204 to get a new Paint job!
Day One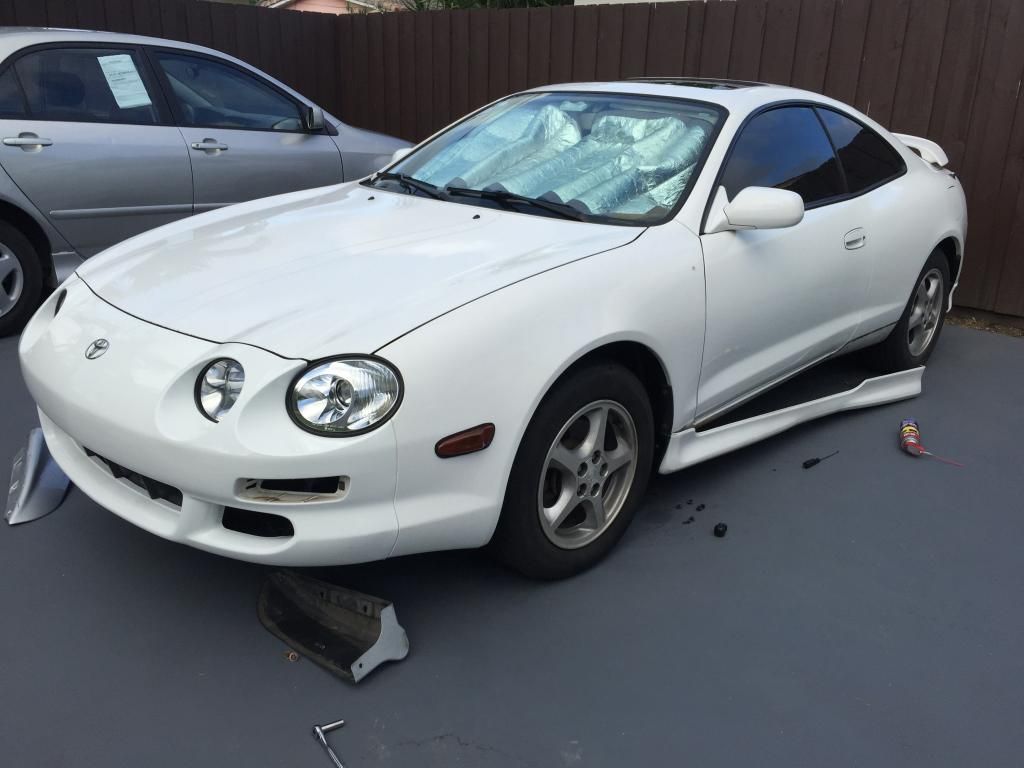 There, so far so good! Now for the front...
There we go...
I decided to take my time with the front, Don't wanna break any clips, especially for those Kouki lights!!
Going to put these parts over m'hya.
Alright, took care of some stuff, but I still have a long way to go. I'll just cover it and get ready for the next day.