I am finally getting close to finishing my 5sfte build. I started it in mid December a have all the parts in the car and working as of today. Here is what I started with. It was a stock 5sfe with a KO Racing performance header and a K&N stock air box filter.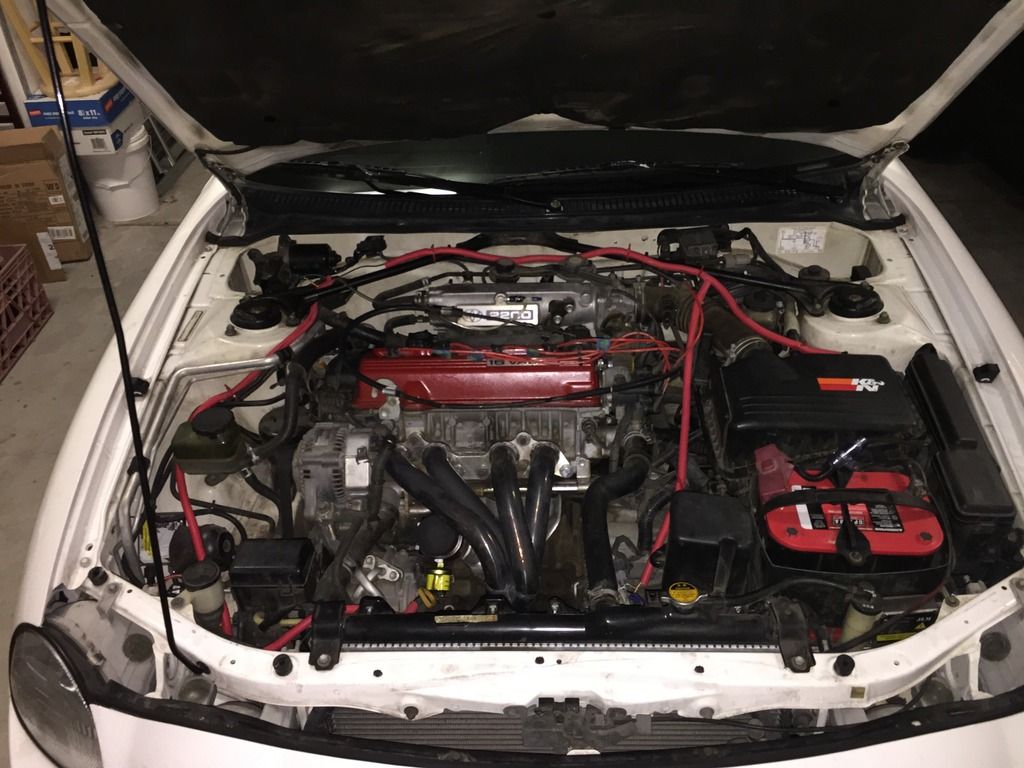 When I first put the turbo in, I used one of those tubular exhaust manifolds. Yea. . . They are not very good. It got too hot and caused the bolts to loosen and unthread. It also made the engine compartment so hot that anything plastic under the hood began to melt. Finally, the boost did not kit in until close to 4000 RPMs. Here is a picture of that set up.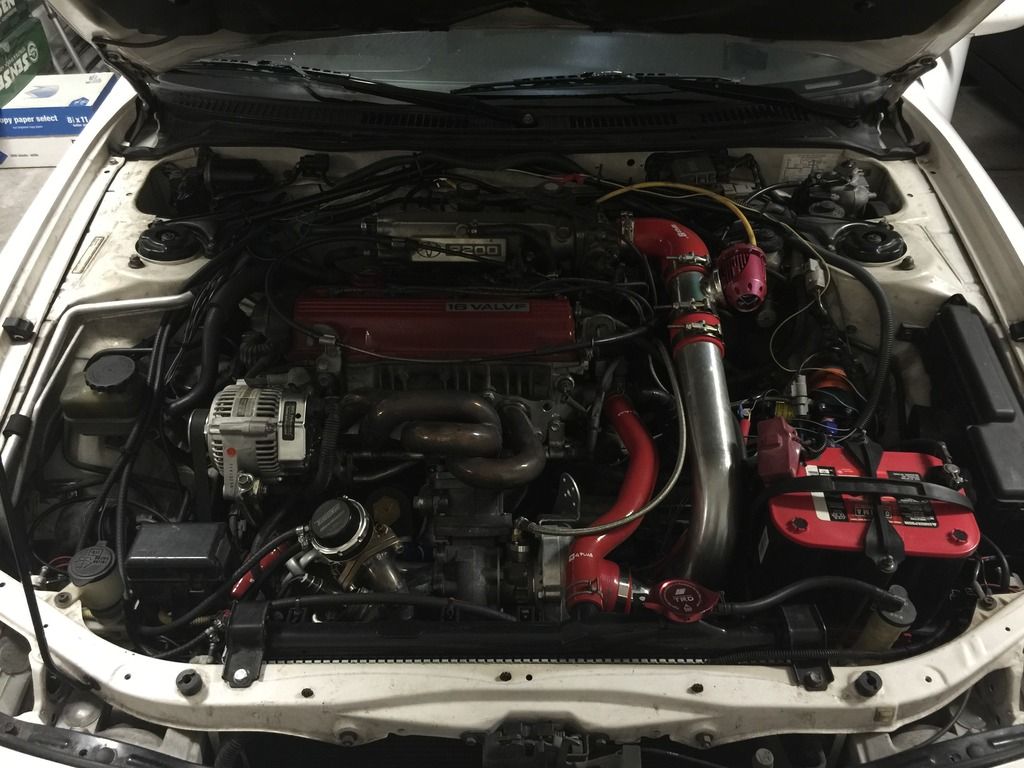 I took out that tubular manifold and got one off a 3sgte. To give it a nice new look, I used high temperature ceramic paint and gave it a new aluminum look. After 4 months of work and a couple of snags I now have a 5sfte with the following:
5sfte
T3/T04E Turbo
Turbosmart Wastegate w/7 psi spring
2.5 inch Magnaflow full exhaust
AEM FIC Piggyback
SSQV Blow Off Valve
460cc RX-7 Injectors
FMIC
Walpro 255 Fuel Pump
3sgte 3 Bar MAP Sensor
Glowshift Gauges (Boost, A/F Ratio, Oil Pressure, Voltage)
12" Slim radiator fans
Oil Filter relocation w/oil cooler
Manual Boost Controller
Here is a picture of my set up.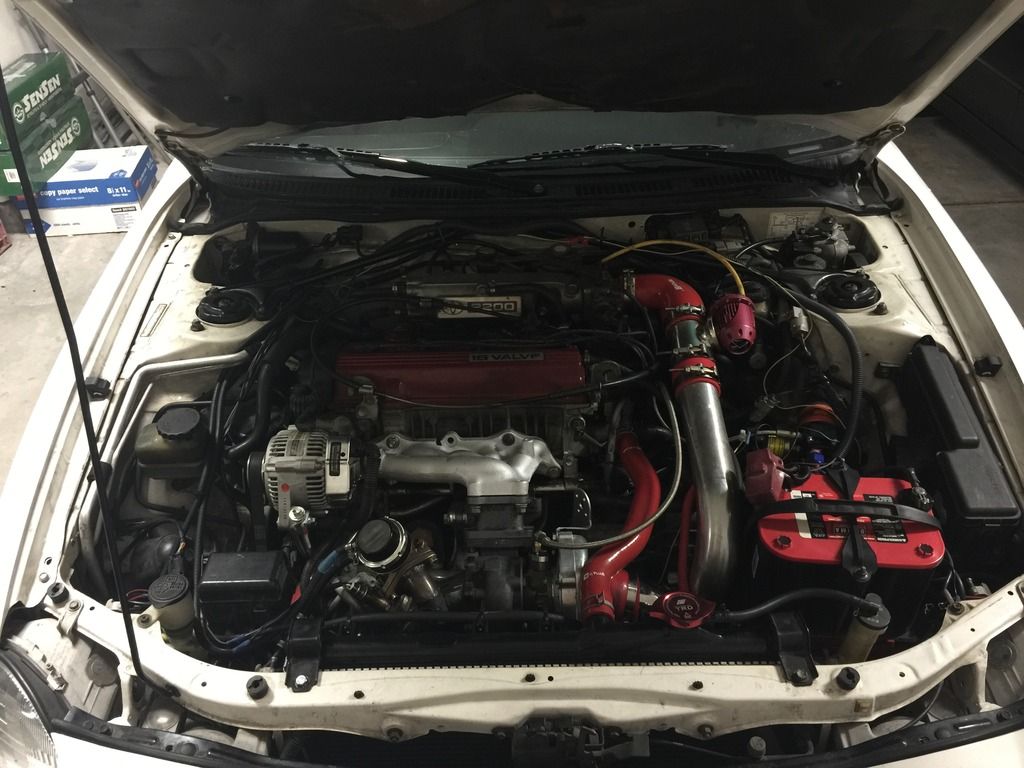 Front mount intercooler: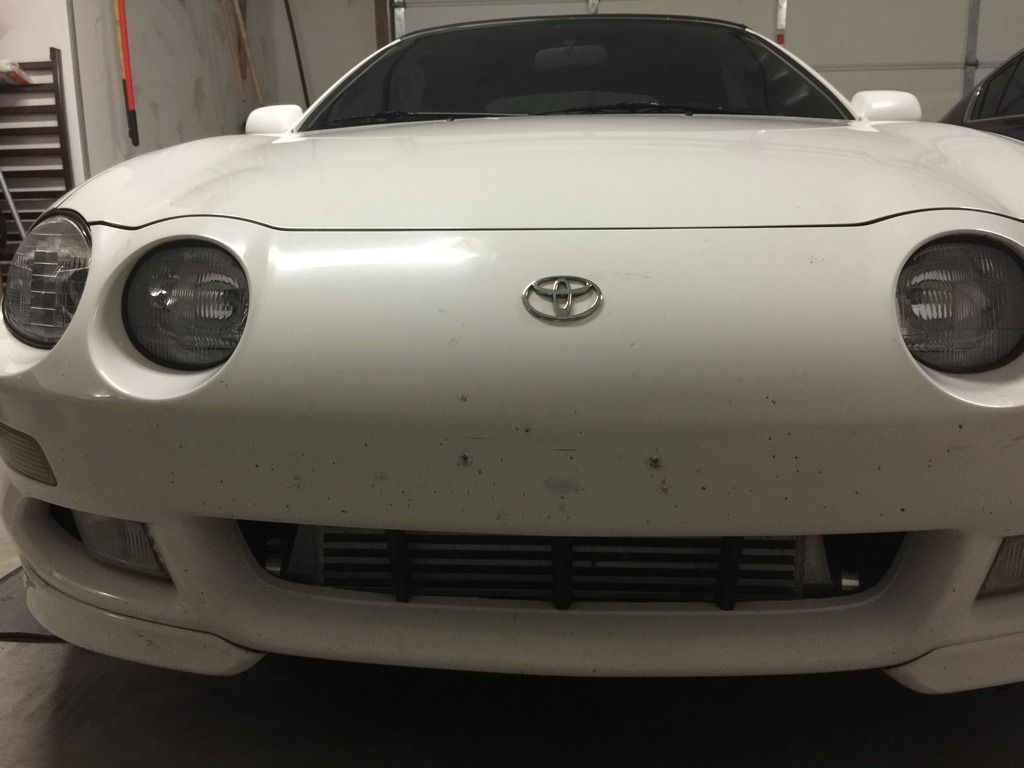 Glowshift gauges: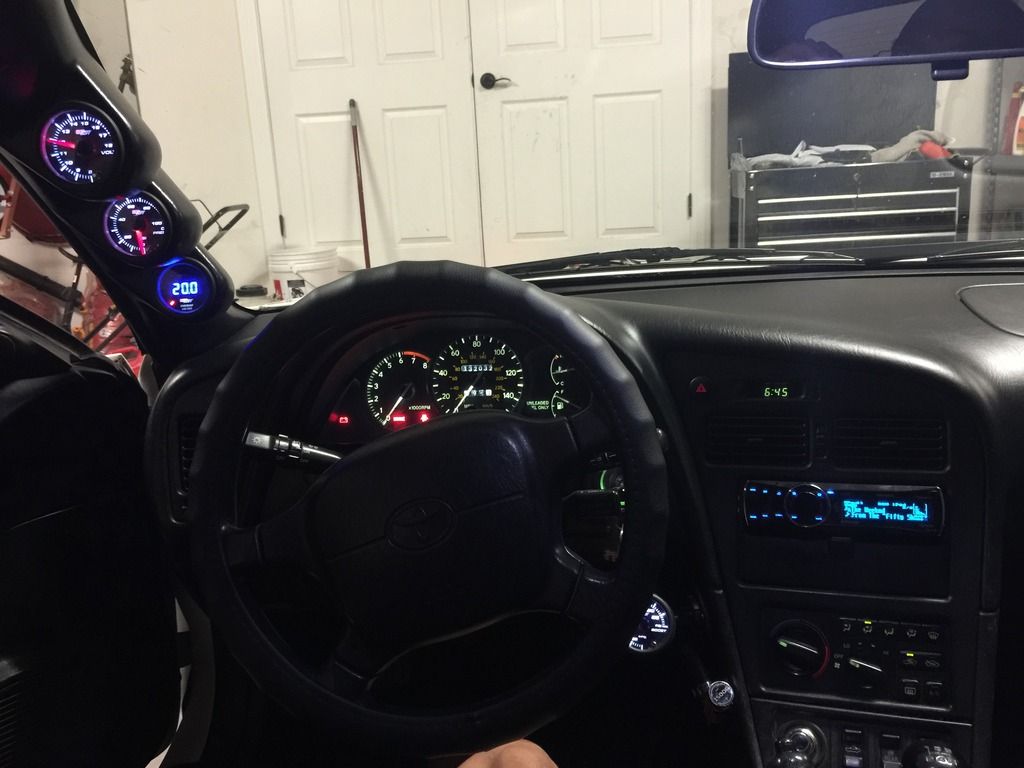 If is wasn't for the forums on 6gc.net, I would not have had the confidence to jump into a project like this. Now the tuning begins.
I like the AEM FIC tuning software. It is very user friendly. The only problem I am running into is I am trying to figure out the MAP Sensor table. Every time the car boosts (around 2500-2800 RPM) it runs great until I hit about 5-6 psi, then the car begins to stutter, starts running real lean (17 to 18's A/F Ratio), and then I get a MAP Sensor CEL. It looks like the ECU is not happy with the voltages coming from the MAP sensor under boost. What do I need to do to fix this issue?
I only plan to run 8-10 psi of boost because anything more than that and I will need a new clutch and have to start replacing engine internals. I plan to do a full engine rebuild with a stage 2 clutch and beefed up internals in about 6 months, right now I am just trying to have a little fun and learn about the engine in the process.