Welcome to my 94 Celica GT-Four progress thread.
Modifications (when purchased):
-17" Lehrmeister Type 3 wheels
-OBX R Catback (came with Ti as well)
-3" Downpipe (no name)
-HKS Induction Pipe
-Momo Steering Wheel
-Jensen Touchscreen Headunit
-Exedy Stage 2 clutch
-Unknown lowering springs
Very first thing I did was the hood grill and engine/trans oil change. Rotella T6 and Pennzoil Synchromesh.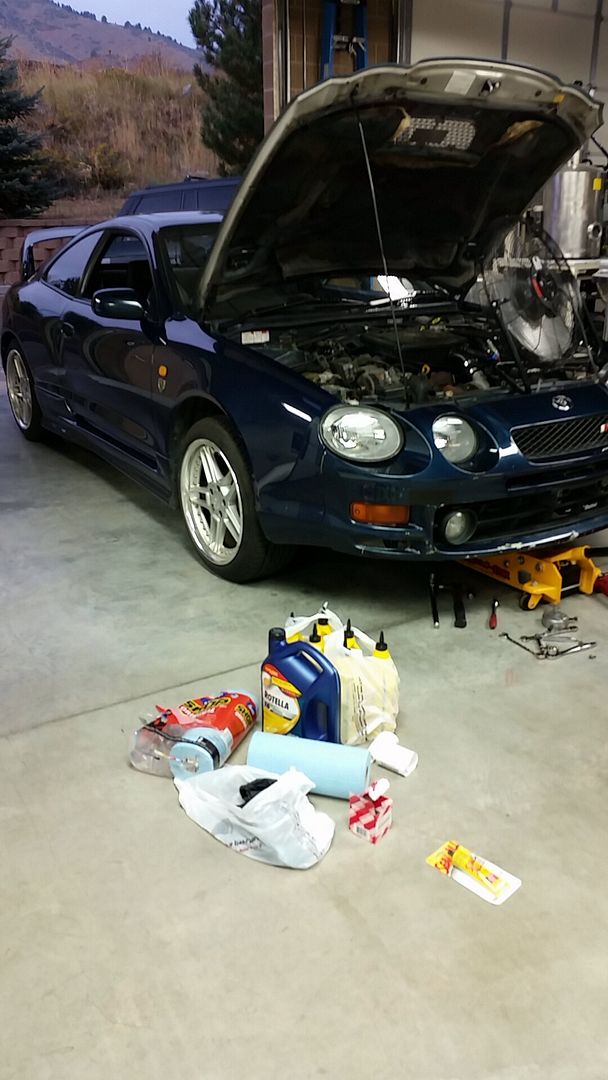 And then wash, clay bar, wax. Went up Golden Gate Canyon, Peak to Peak Hwy to Nederland, and then back down 119 to Coal Creek Canyon. On one of the stops for pictures, a Jeep passes me hard on the brakes, guy jumps out with wide eyes "IS THAT REAL?!" haha Ended up being a pretty cool guy who's had a few Supras, rhd Sylvias, etc...
Anyways, on to the pics: