It got a little warm today in southern New Mexico so today was the first day I drove the 3sgte swapped Celica in stop and go traffic with the AC on. Normally without the AC on, the engine temps bounce between 189 and 199 degrees F. When I turned the AC on it climbed to 209 degrees in the course of 5 minutes before I turned the AC off. Once I turned the AC off the temp quickly dropped back into the normal range in about another 2-3 minutes. I am reading the temps off an aftermarket water temp gauge with the sensor on the upper radiator hose. Below is a picture of the type of gauge I am using. It is a Glowshift MaxTow water temp gauge.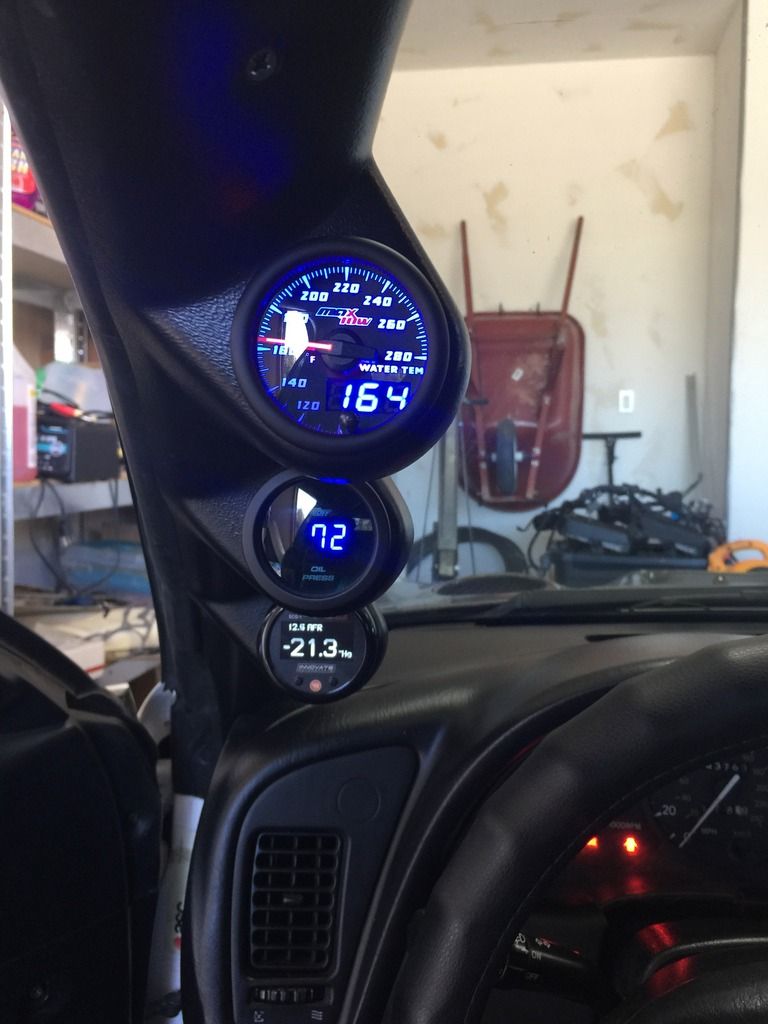 When that gauge reads 215 degrees the stock dummy temp gauge in the car starts moving towards the H. I am running an Ebay 2-row radiator with aftermarket fans and I have a FMIC. Should I keep the aftermarket fans or go back to a stock radiator with stock fans? Also, the Ebay radiator is pretty dirty from constantly taking it in and out of the car during the build process, could that be the culprit? Is there something else I should check on that may be causing the engine temps to climb with he AC on? Below is a picture of the 2 different radiators.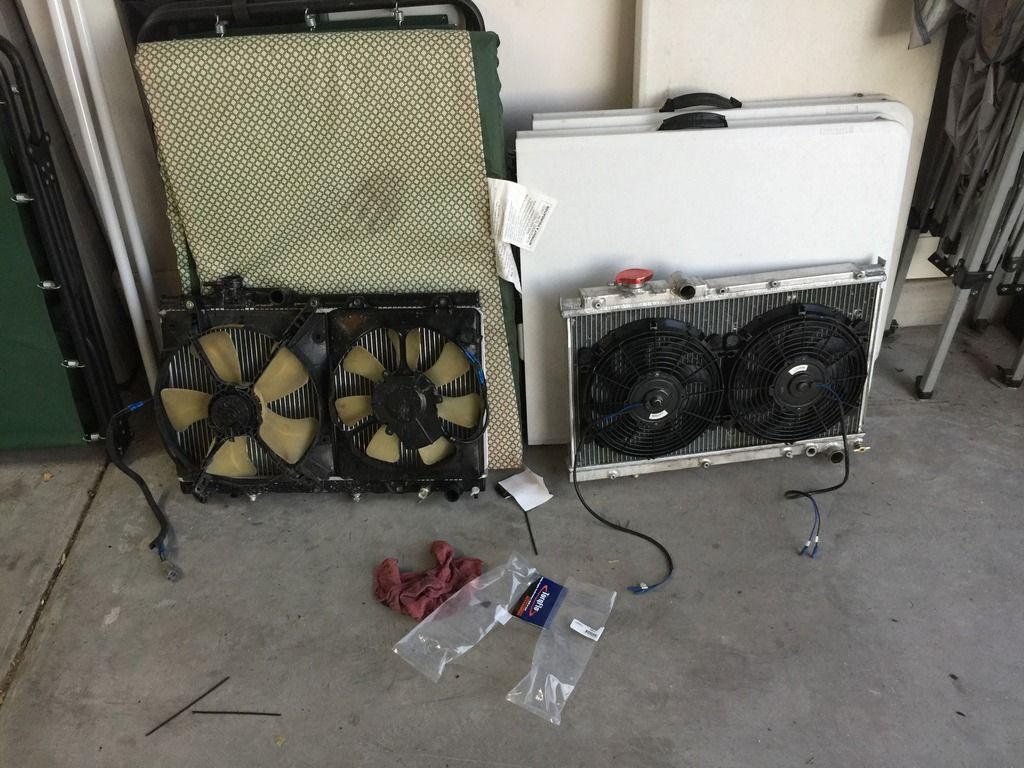 Is there really an advantage to running a 2 row radiator with a 3sgte?