Interview with Alan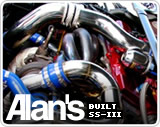 Originally starting life as a stock SS-III, it now sports a gorgeous built 3S-GTE, with another built motor in the works. Combine the engine bay with the trick suspension, custom interior mods, and a clean exterior, and you've got Alan's beast.
6G Celicas: What's your name, how old are you and what do you do for a living?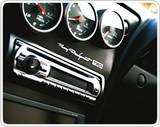 Hey, I'm Alan, I am 22 years old and I am a automotive mechanic.
6GC: When, why and how did you first acquire your Celica?
Alan: Ok, I was like 18 when I got my SS-III celica and started modding it as soon as I got her. My first choice was the GT-four but at 18 I didn't have enough cash for one, but I did some research and got to know that the SS-III had better handling. Then I went with the GT-Four conversion and 2nd gen 3S-GTE, and I'm still modding the Celica as my new project is still underway.
6GC: What were your original plans for the car? Have they changed since?
Alan: Ok, it was supposed to be my daily driver, but now it's more like a yearly thing, LOL.
6GC: What are your future plans for the car?
Alan: Currently building a new engine. You can check out this thread for updates.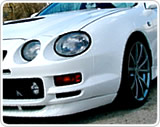 6GC: How and when did you find out about 6gc.net?
Alan: I think it was like a year or so after I bought it in 2005, best site ever. And I heard about it by browsing for parts.
6GC: Any last comments you'd like to make?
Alan: About the site, it is one of the best sites I visit as it is very user-friendly and has tons of info, and the members are all helpful. And I'll give any help to anyone who asks, so no worries there. And I would like to thank Coomer for featuring my ride on the site, thanks bro.
View full Celica details & photos or View all featured rides