You might be asking yourself, "Self, how does a person who just sold their Celica make a progress thread for a Celica?" The answer is easy: you go buy another Celica. So I picked up a '96 GT hatchback with a blown engine.
The story: My brother's friend got the car brand new in '97. It's a '96 model though... gotta wait until the end of the year so you can get a good deal on a car! So back in 1997, a slate gray Celica pulls into my driveway. I've never seen one before. My brother is always telling me about how fast the car is. Flash forward a few years and I find myself with a '96 ST sitting in my garage and I find out that my brother lied to me and that these cars aren't fast at all. So here I am, 3 Celicas and a Lexus IS 300 later, and I miss my Celica. I had my hopes up for a swap and a GT4 front end conversion. So what did I do? I called Marc tonight and asked him about his old Celica. I knew he never changed the oil and never even checked it. I knew he blew the engine up. Tranny is still good, body is still good. New brakes and tires. Even has good blades on the windshield wipers. So tonight I call him and ask if he still has the car and he said he'd let it go for $250. I was there in 30 minutes with a check in hand. The car I grew up watching, the Celica that made me love Celicas, is now mine. Forgive the bad pictures, since it was night before I got there to buy the car. Better pictures coming later.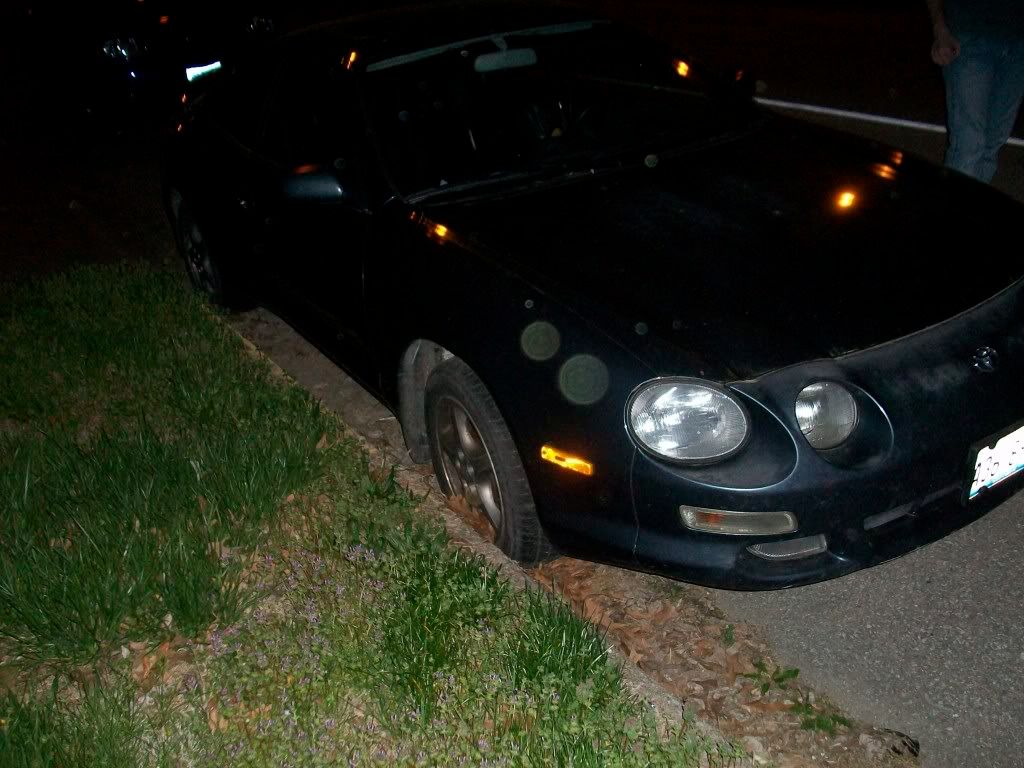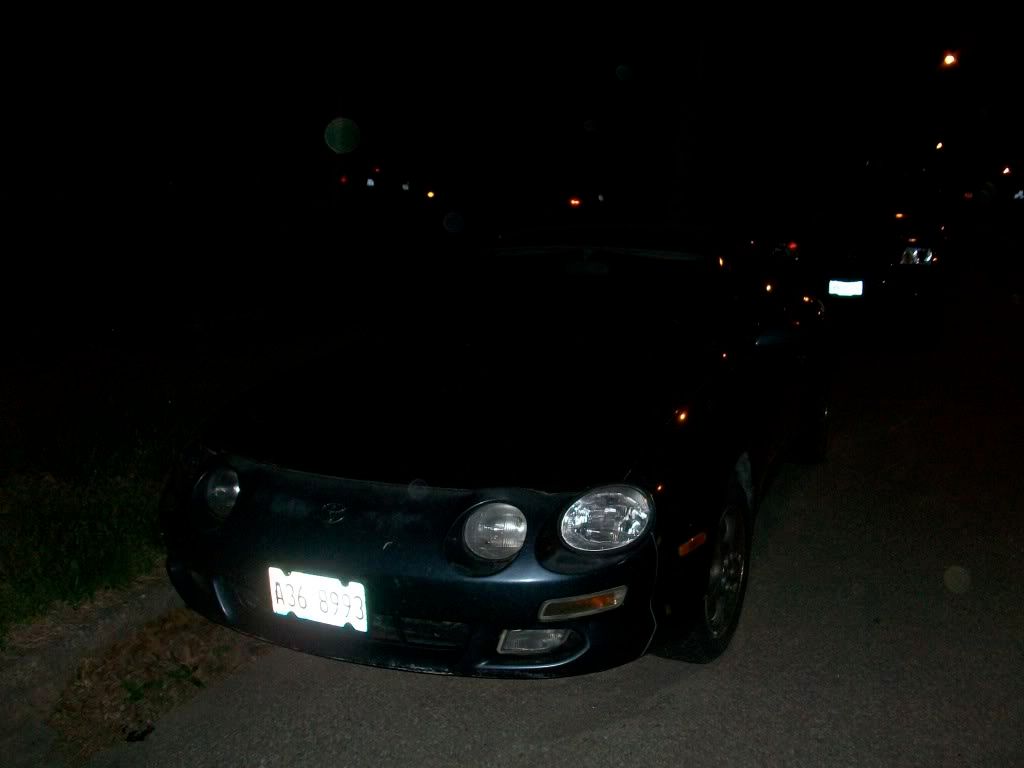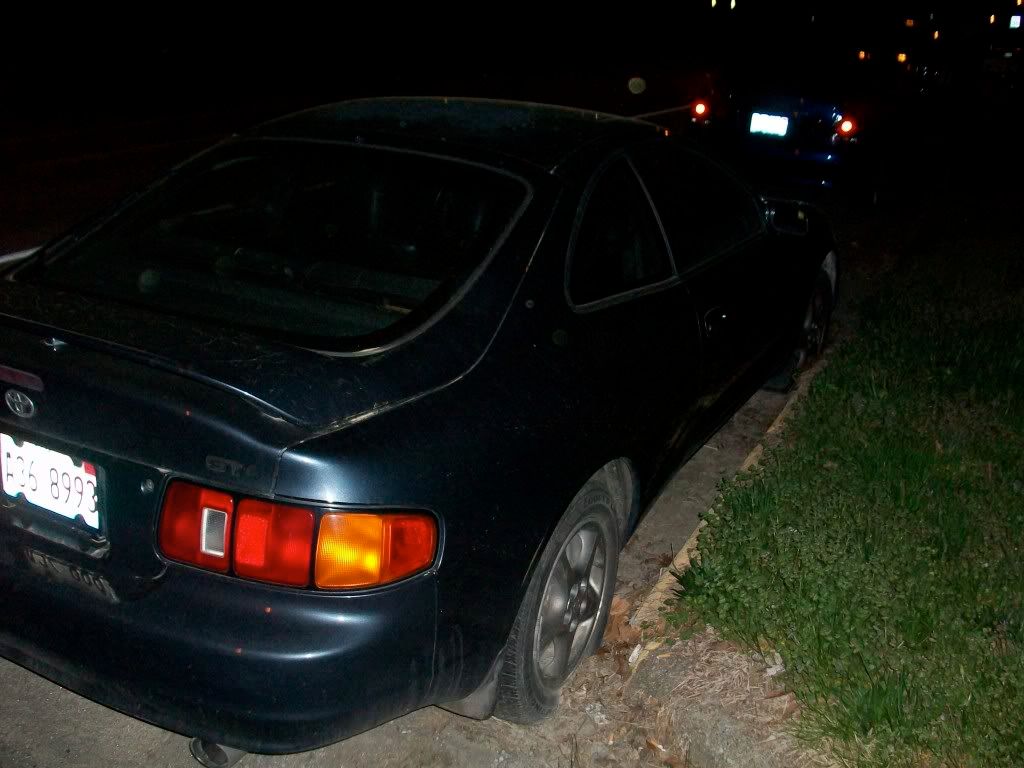 Like I said, the motor is blown. Not a big deal since I am doing a swap anyway. It was lady driven at first, and ladies suck at driving (no offense, ladies.) So she cracked the skirts and had a body shop remove them. No big deal since I am putting TRD skirts on. The car needs paint. No big deal since I was painting it anyway. Needs a new head unit... You get the idea. That's literally the extent of things that are wrong with the car. Everything else is in good shape.
Plans for the car... I'm still undecided. It's definitely getting a 3S, whether it's a BEAMS or a 3rd gen -GTE.
So... here I am, 6gc. It was a long month without a Celica, but I'm back and I'm here to stay.
____________________________________________________________
____________________________________________________________
_
__________
Update: 5S-FE to BEAMS 3S-GE wiring explained with pictures:
•
EA1 Plug:
Pins 17 and 4 need to be bridged. Pin 17 needs power when pin 4 has it. Pin 17 is in the lower left corner, black w/red trace. Pin 4 is the big black wire at the top, center of the plug. Doing this gives the BEAMS spark. Pin 17 coming off of the EA1 plug can be snipped and covered up, left alone. (See picture 1.)
•
EA1 Plug:
Pins 2 and 12 need to be bridged. They are both ground wires, white w/black trace. (See picture 1.)
•
Clutch start wire:
Black w/yellow trace. This one is a bit tricky to explain. There are 3 vertical plugs next to the ECU. On the body side of the plugs, you have a white (19 pin) plug, light gray (13 pin) plug, and dark gray (17 pin) plug. The clutch start wire is pin 18 on the white plug. Move it to pin 17 on the dark gray plug. (Refer to picture 2.)
• If using your OEM tach and a tach adapter, you'll need to intercept the tach signal going from the ECU to the gauges. This comes from plug C, wire 27 on the ECU plugs. It's a gray wire. (Refer to picture 3.)
•
Cruise control wiring:
I have a 1998 USDM Celica. In my case, no wiring changes were necessary and my cruise control works perfectly. I believe that this is standard across the board of USDM Celicas, although some pre-98 models may still require changes. Further research from others is necessary.
•
Airbag light:
To get your airbag light to function properly, you run a wire from the EA1 plug to the light gray interior plug (either pin 4 or pin 5, I have read separate posts saying both and I chose not to do this step so I cannot confirm which pin it is.)
Picture 1.
EA1 plug: At the top, pins 2 and 12 are bridged together. These are grounds. In the middle with the yellow butt connector, you can see pins 17 and 4 bridged together, red w/black trace and plain black wire. At the bottom of the picture, you can see the unused and covered wire that used to be pin 17.
Picture 2.
Body plugs next to the ECU. Here you can see the clutch start wire in the bottom left corner, black w/yellow trace.
Picture 3.
Plug C, wire 27. This is the tach signal wire that needs to be intercepted for a tach signal adapter.